I've had one friend already ask me about my recommendations (s/o Jimmy LOL there), so I thought I might as well put them all up on a blog post so I could just be lazy and link it to anyone else if they asked!
My trip was split into 3 cities: Tokyo for approx a week, Osaka for three days, Kyoto for three days, back to Tokyo for two more days to end the trip (17 days in total). Hover over the photos for captions! (All images are mine - please let me know if you want to use them! :-) I won't say no, I'd just like to know first!)
---
Tokyo
Tokyo
is exactly how you'd imagine it would be: high-rise buildings, a city that comes alive at night, and - of course - great food and great shopping. In fact, I found that I was spoilt for choice when it came to both: because Japan is predominantly inhabited by one ethnicity (ie. Japanese), I found that while most Japanese women dressed elegantly, they all looked the same and wore the same thing. It's a far cry from Sydney where you'll see different styles everywhere you turn - a reflection of the melting pot of diverse cultures, ethnicities and people that I consider uniquely Australian. In saying that, there is a lot to eat, yes - but you'll find that it becomes quite repetitive and limiting after a while in the sense that most restaurants serve more or less very similar things (sushi, gyoza, tempura, udon, ramen, etc). But perhaps this is the Japanese style - they excel at what they know they do well and do it to a T, meaning you can bet that what they serve is of high quality. The downside is that you might be left wanting if you are expecting to find more innovative or original products with ease.
Major areas of Tokyo include Shibuya and Harajuku (these are right next to each other - one blends into the other). Expect to spend your day shopping, so please do wear very comfortable shoes; you're going to be doing a lot of walking when you go to Japan. Food recommendations: Uobei Sushi (sushi is at a ludicrously low price and is delivered to you via something that resembles high speed rail), Ichiran Ramen (think tailor-made vending machine ramen) - all very well-known favourites among foreigners and locals alike.
Japan has a proud history, though, and 'old Japan' often sits right alongside 'new Japan'. Jarringly or comfortably, I can't decide. Meiji Jingu is just on the other side of Harajuku Station and a welcome break from the noise of new Japan (which I tired of very, very quickly. Japan can be very intrusive on the senses.) Come for the shrine; stay for the fresh air, peace and quiet.
The eating central of Tokyo would have to be Shinjuku, where you can expect small restaurants - as is the Japanese style - packed tightly one after and on top of the other at every turn. There is room to shop here, too, but you'll find yourself meandering shops if only to work off your previous meal in anticipation of the next. (There's also a cinema in Shinjuku if you need a place to food coma for a bit.)
But of course, if food is your thing, you'd be hard-pressed to miss Tsukiji Fish Market, where you'll find the freshest fish for the best sashimi. Unfortunately, my friends and I seemed to run into some bad luck (which was not an uncommon occurrence on the trip), as the day we went was a public holiday and was therefore closed for the day. Not everything was closed, though; the restaurants alongside the fish market were still open for trade, as were other stalls.
I found myself a rare opening for a date night with my man, so we hit up a more low-key neighbourhood-y restaurant district called Yurakucho which was just a step away from Ginza, the luxury shopping capital. There are a bunch of affordable and intimate restaurants located underneath/along Yurakucho station, and Rob and I walked along for a while before we picked one. Be warned, though - there were more street sign holders than usual in Yurakucho, all who will do their very best to invite you inside to eat. (General note about eating: beware also for 'table charge' which is not included with the food prices, and beware again for the extra tax you'll be paying at the end of every meal that is also not included on the menu.)
A trip to Japan wouldn't be complete without catching a glimpse of Mt Fuji, of course! We headed to Lake Kawaguchiko to see the dormant volcano. Typically, we'd be able to ride the cable cars, but consistent with our bad luck, the day we headed it was down for maintenance :-(. We improvised, though, and even though it was a cloudy day, the gods were kind and revealed the big Fuji for long enough for us to take our photos before it was swamped behind cloud cover once more.
We took a billion trains and transfers before we got to Kawaguchiko Station, where we took the bus to Lake Kawaguchiko, famed for being a popular spot to catch uninterrupted views of the mountain.
In my last two days in Tokyo and at the last leg of my trip, I stayed predominantly in
Akihabara
. Not a huge fan, I have to admit - too much tech that I didn't understand, way
way
too much hentai/manga for me to handle and a maid cafe experience that didn't resemble anything like regular human interactions (although I got along swimmingly with the maid herself). I get that that's the point of a maid cafe - for them to serve you with all smiles - but the idea of anyone being forced to smile and like you (to that degree, anyway) felt a little perverse.
I was really grateful for how often we went sightseeing in beautiful places. When I had a half-day off to myself, I found myself gravitating away from the aural and visual assault and towards one of Japan's most beautiful national gardens,
Shinjuku Gyoen
(Garden). Think Sydney's Chinese Garden of Friendship meshed perfectly with the Botanic Gardens and that's the result you get: vast green spaces with distinctly beautiful Japanese details.
Tokyo Disneyland
was on the agenda, of course; unfortunately I'd forgotten to bring my camera that day, which wasn't too much of a problem at the end of the day since rides don't really accommodate for chunky things hanging loosely around one's neck. I had a heck of a day and some beautiful photos with my boy anyway. ♥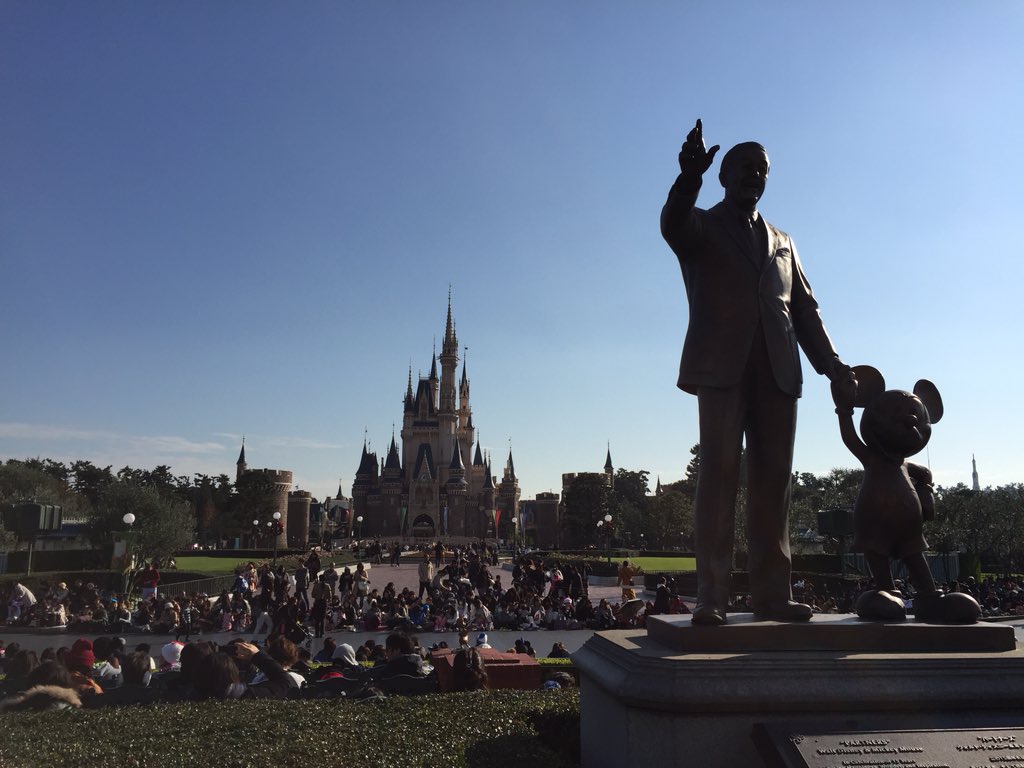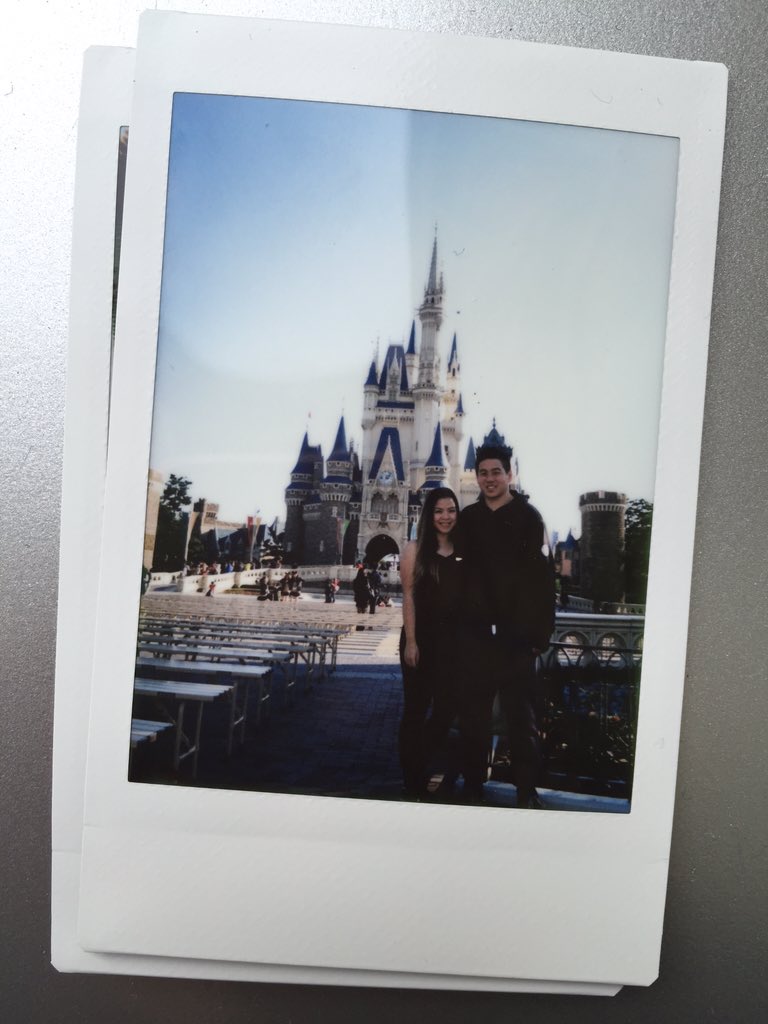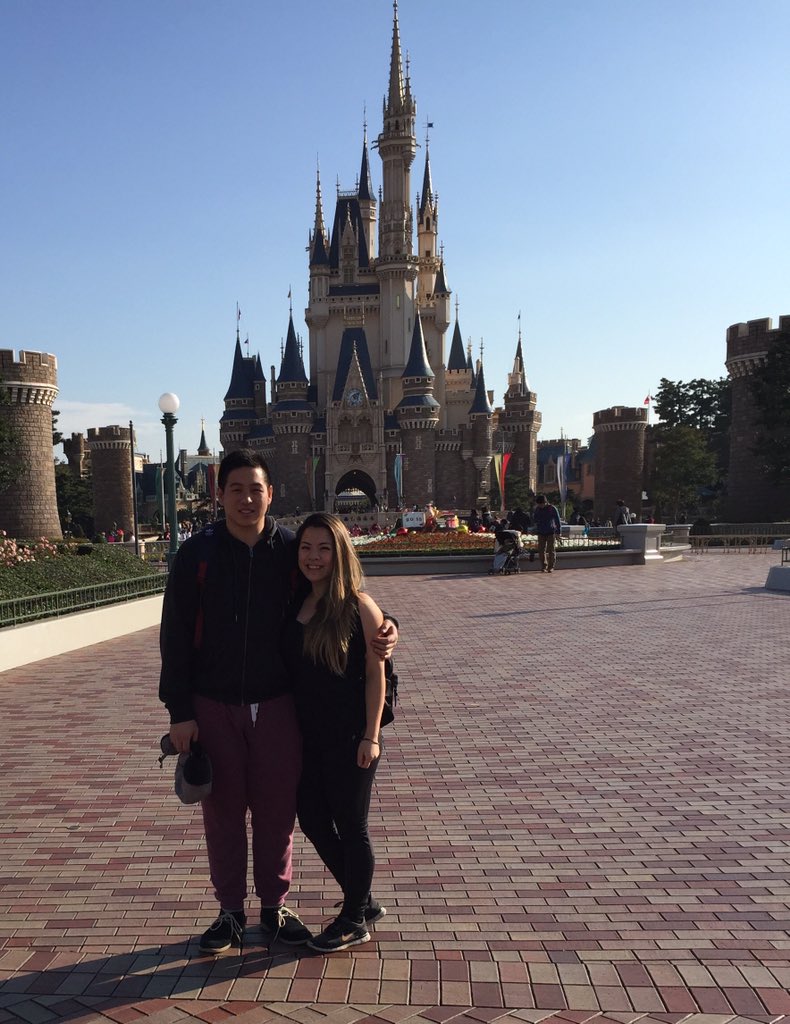 That's all I have energy for today! Will be updating this space with part 2 and 3. I'm still getting over my jetlag - it's almost 1am and only starting to feel sleepy. Goodnight cuties!
Labels: holidays, japan, photos, travel