The Bun Gallery, Haymarket (opposite UTS Library)
One of my many meetings with the team at Due West Sydney. Dumplings were suggested; add WiFi to the mix and you have a winning combinatinon of big ideas and happy stomachs.



The Coffee Emporium, Parramatta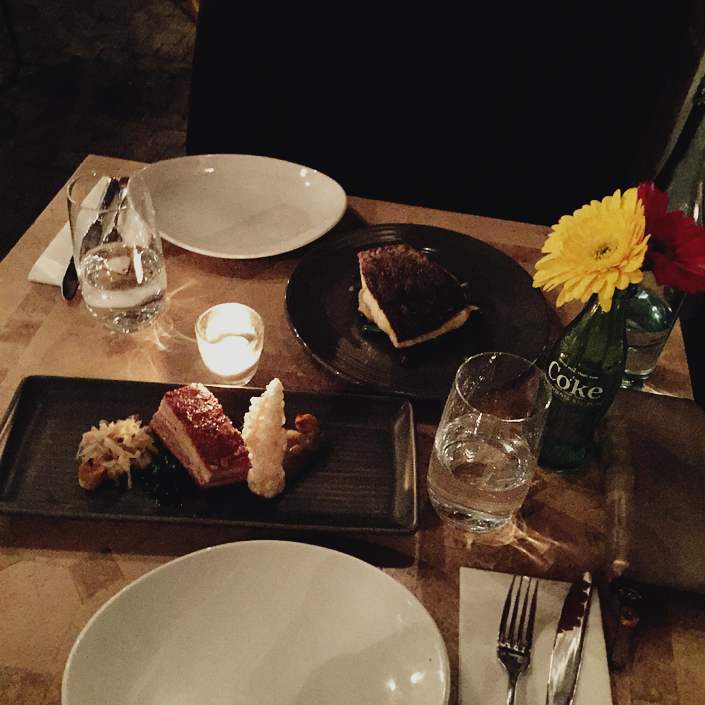 A quick dinner with Rob before we went to see a local theatre play Jane Eyre at Penrith. Romantic atmosphere, but not so impressive with the food, though it tried to be. I would still recommend it for an evening of drinks with the girls, though, or a romantic date night with the significant other.

L & M - Lee and Me, Wollonggong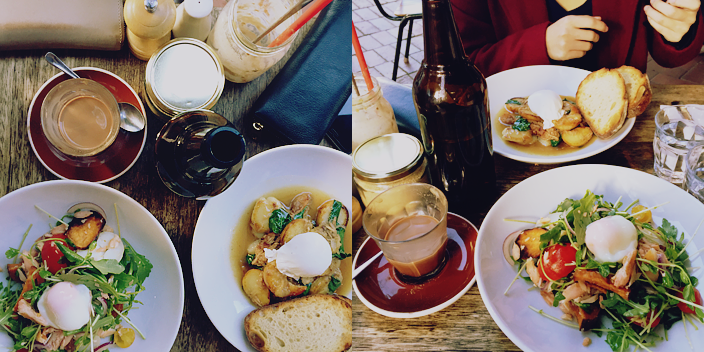 After my Chinese exam on Wednesday, Qin and I drove down to Nan Tien Temple to visit Jamie - but not before grabbing a bite first. Wollonggong's 'CBD' is more like a rather quaint and tranquil suburb, and I happily fell asleep on the mini road trip to and back. The universe blessed us with soft sunlight, clear skies and long shadows that day, and Nan Tien became an unassuming, dignified oasis of peace.

Haven tailoring coffee joyously, Surry Hills (right opposite Central Station)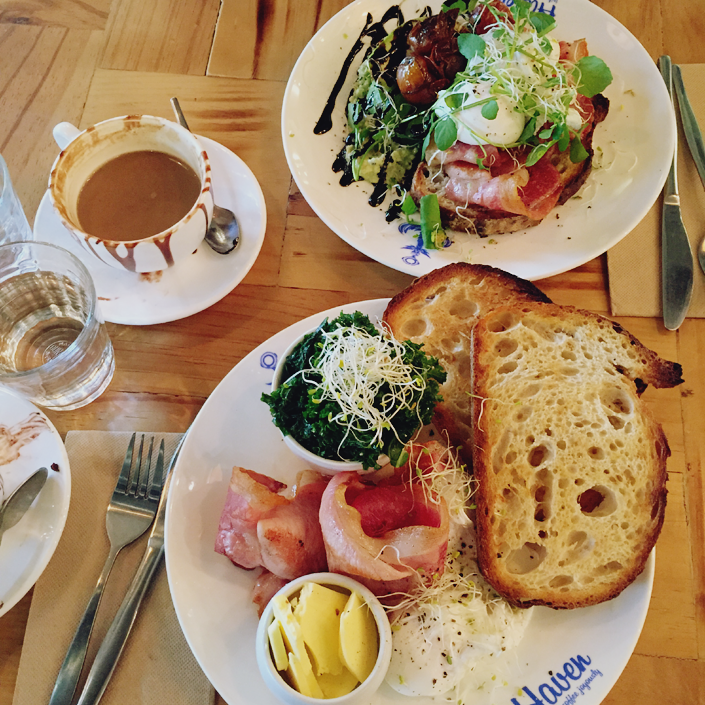 I've been a huge fan of Haven tailoring coffee joyously and I can't say enough great things about them. Having crowed about it to anyone who'd listen, I finally took Karstoony there on our last day of class. The portion sizes were so generous that I couldn't finish, but luckily I was eating with Matt who was more than happy to help out ;D.

Jamie's Trattoria, Parramatta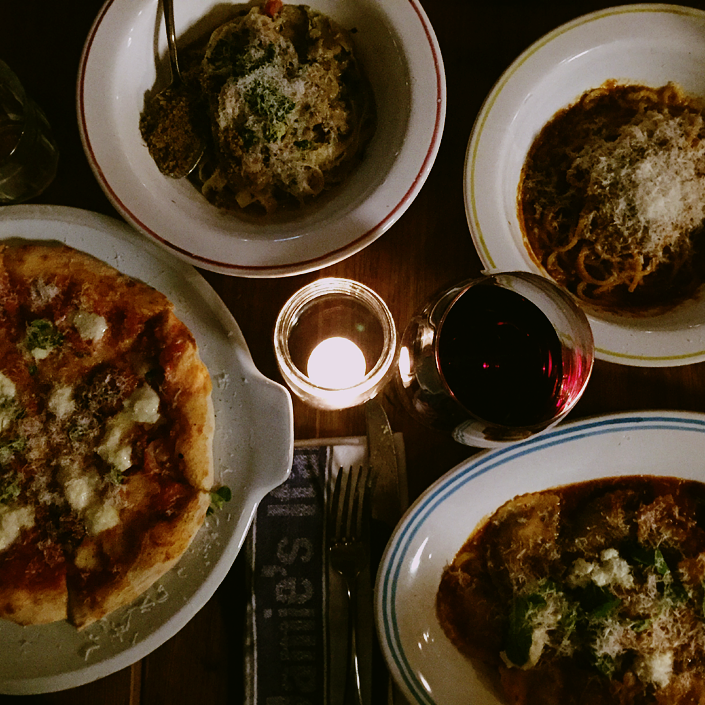 This was my first experience at a Jamie Oliver restaurant. Despite the long wait, it absolutely did not disappoint, and 4/6 of #thesquad all left very, very full and satisfied. My friend Pat was working that night, too! I have some gorgeous snaps captured with my DSLR that I might dedicate a post to soon. Give the ol' photoblog some TLC.

Lynn's graduation lunch, The Potting Shed at The Grounds, Alexandria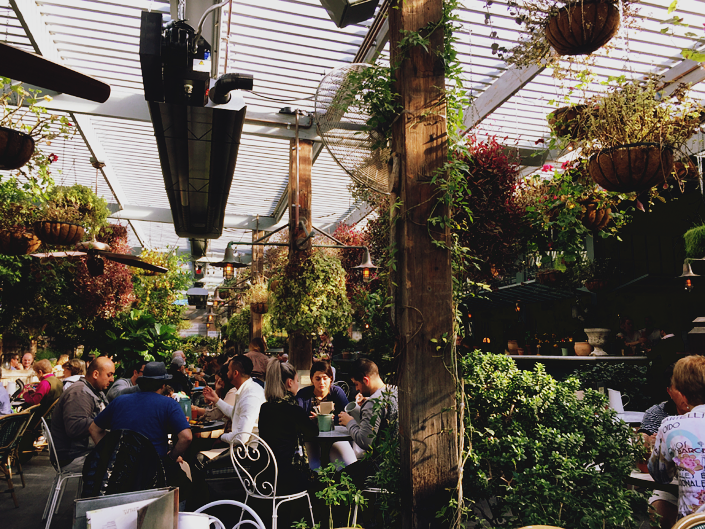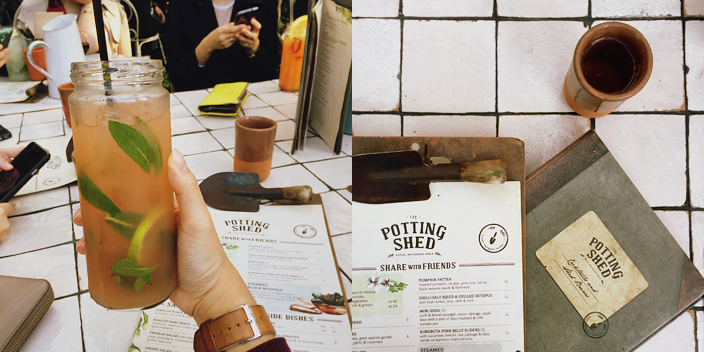 Parking at The Grounds is so awful that I've only ever gone once, so I was only too happy to have an excuse to go again. With the celebration of Lynn's graduation with a bunch of my closest friends/hand-picked family, the perfect weather, the huge bouquets we unleashed on Lynn (she asked for it), the marvellous rustic food and the inexplicable magic of the Grounds, I floated through the whole day in bliss.

Gasolina Espresso & Kitchen, Ramsgate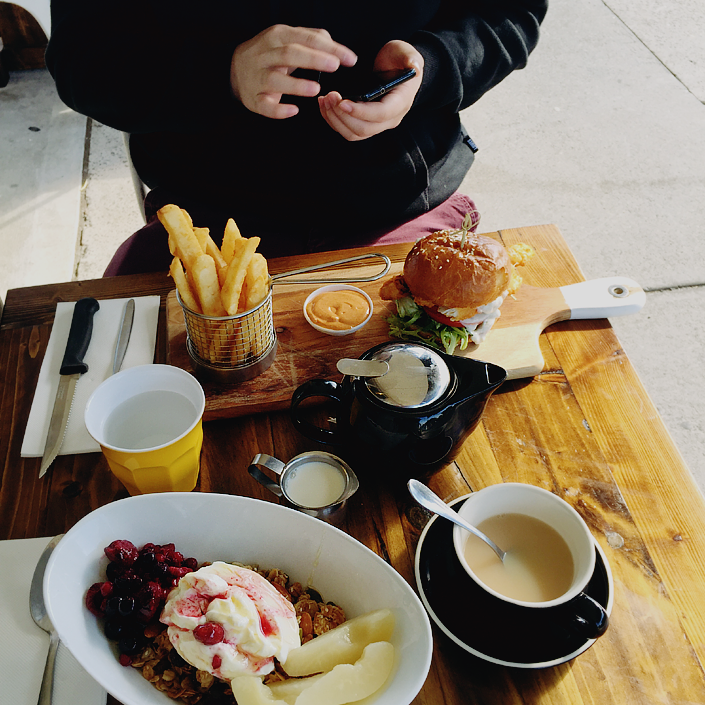 I'd been meaning to try this cafe for months and I finally did yesterday for brunch with Rob after his final exam (and after finally submitting my essay ..2 weeks after due date). The staff were lovely, the food was tasty (though a tad overpriced for Rob's burger, I have to say) and - most importantly - they have WiFi. I can't wait to visit again.

At The Corner, Peakhurst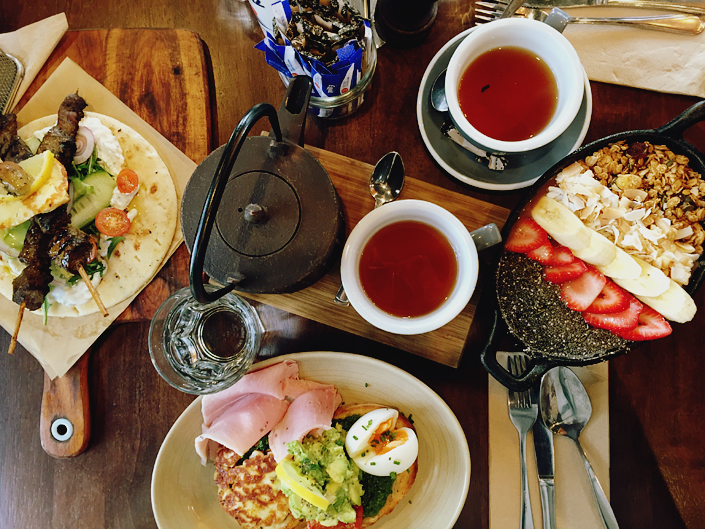 I've been compiling a list of cafes in my local area so I don't ever have to consult Urbanspoon 'Zomato' (urgh) ever again if I want a bite without going too out of my way. I know there are certain names that do the rounds for most food bloggers and food 'grammers, but I've found that I'm much more content with discovering little gems tucked in suburban streets, or around the corner (pardon the pun). This was just today, hosting an impromptu catch up with Lynn and Terry. We must have went through at least five pots of tea. I'm not sure the staff knew what to think.
Labels: food, love, photos, update, yay