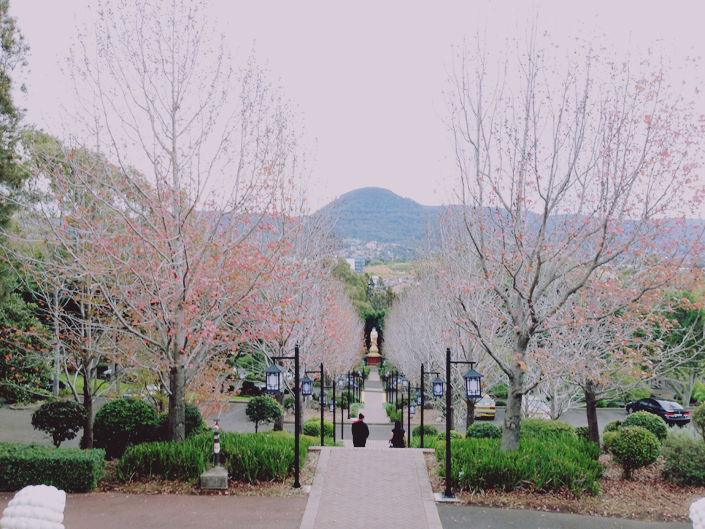 Nan Tien Temple, visiting Amiejays in his new home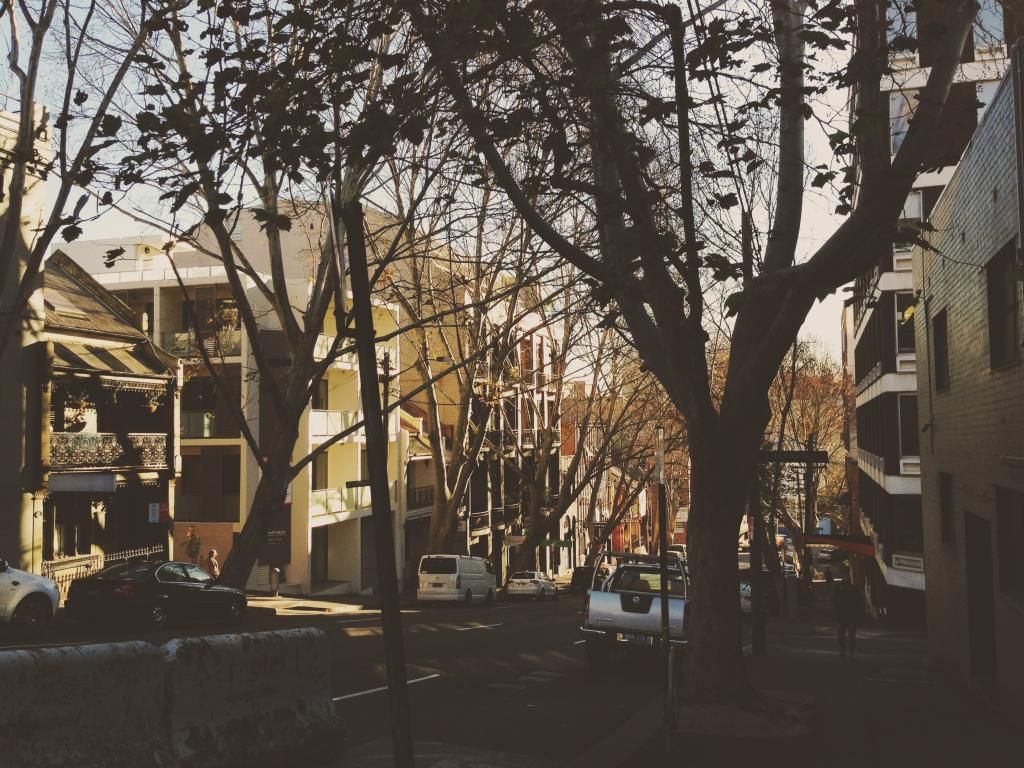 Surry Hills, to and from interning yesterday. The Reformatory Caffeine Lab (Broadsheet profile) looked far too interesting to not stop by and take a photo, and I wasn't in the mood for coffee so I grabbed a hot chocolate, which was lovely and creamy. I found the interior a little too sparse, however . . . I asked them when they'd opened and I think they gave me an answer like "October last year" or something but it looked like they were still missing a few things.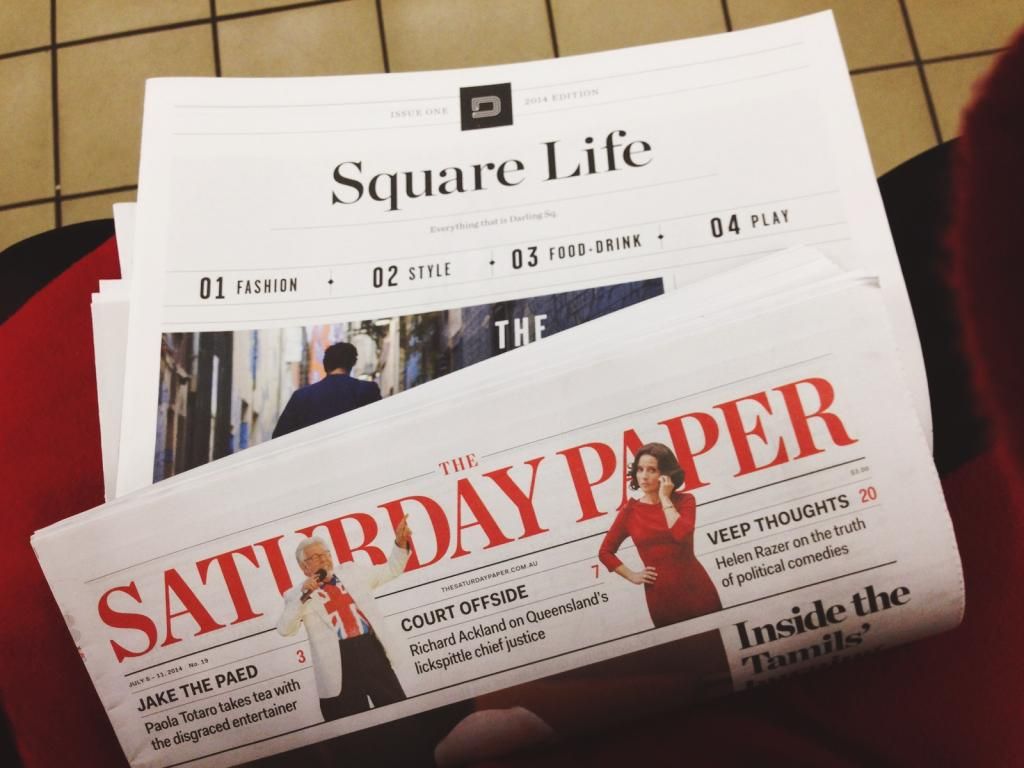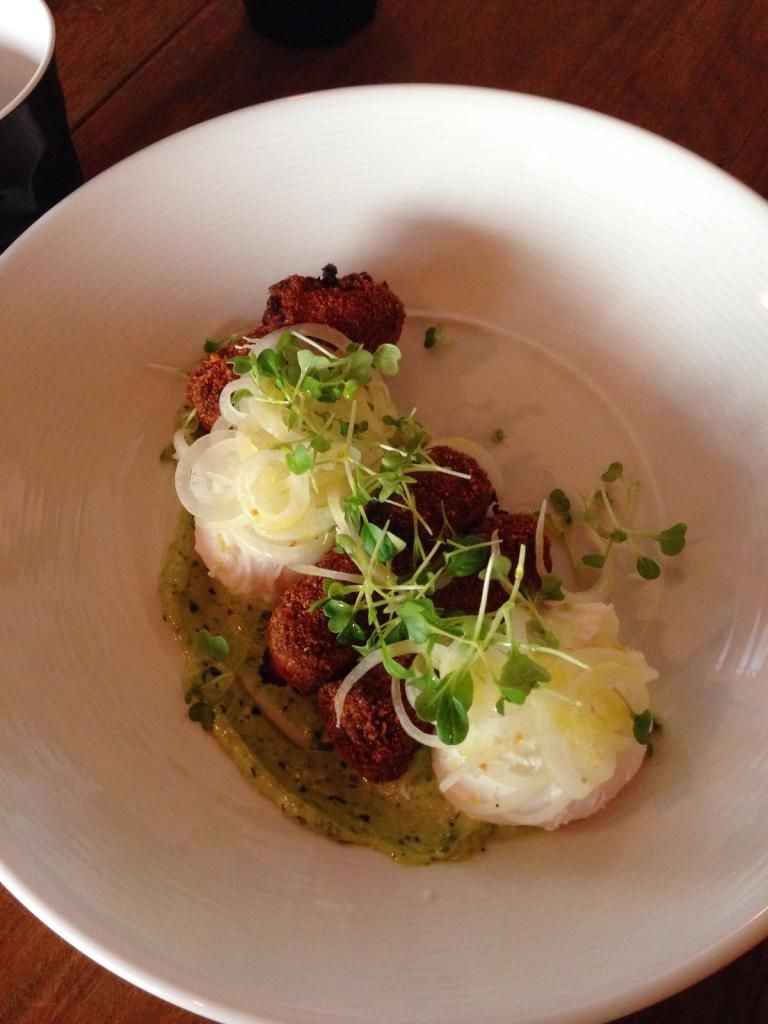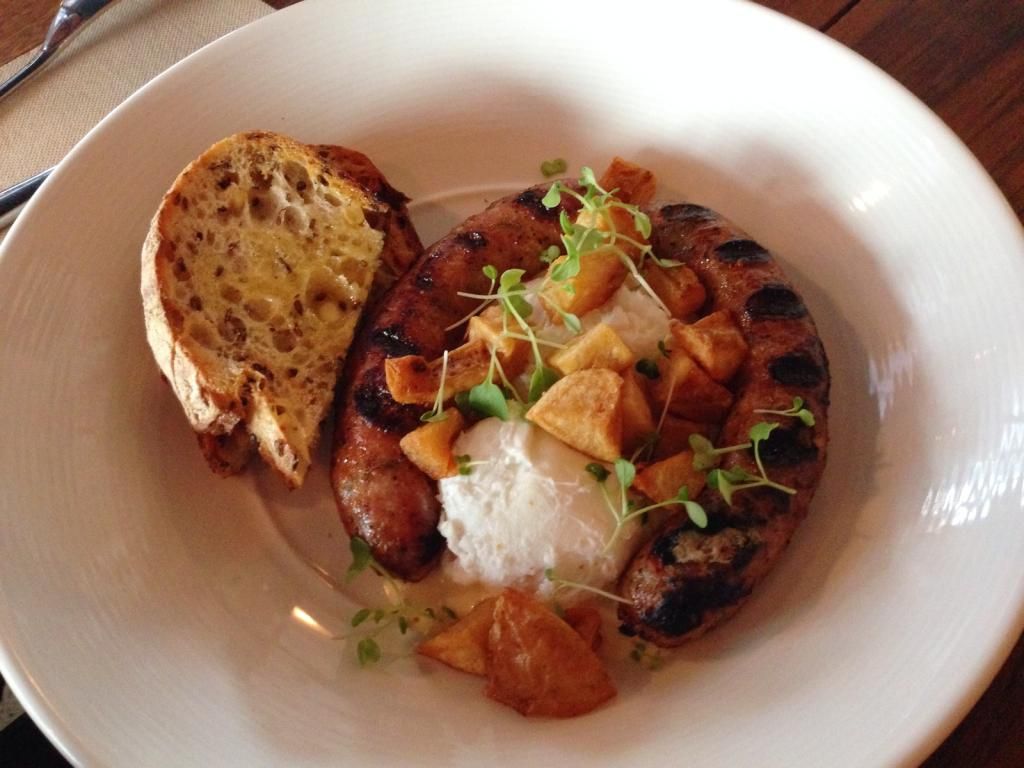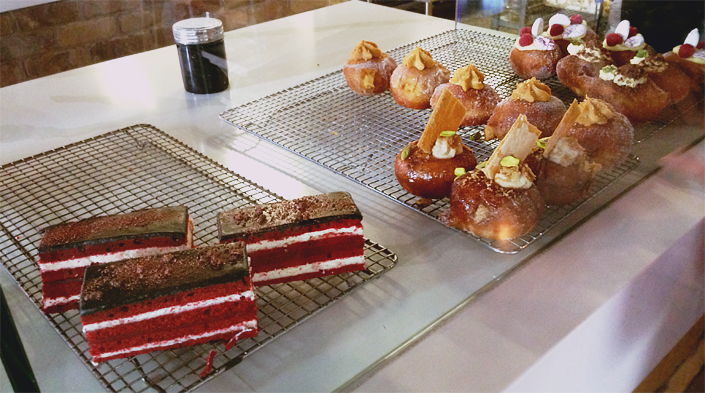 Back at All Good Things Eatery with half of my Atesum girls since 1/8 was on a plane to Korea, another 1/8 was partying it up in Hong Kong, 1/8 was ..probably still in bed or something and another 1/8 had an appointment which clashed with the rest of us :-(. We arrived a little before 2pm and service was friendly. Again, the wait for our food took a little longer than we thought it would but when it came out we were all impressed by the presentation and the flavour of our meals. The pork & fennel sausage was spicy in a way that was not overwhelming (I can't handle chilli at all) and I sampled some of Sandy's baked ricotta somethingsomething that was delicately wrapped in filo pastry that she enjoyed immensely. All in all, positive reviews all round for AGTE again! :-)
To my immense surprise and satisfaction,
I have found that my love for pleasure reading has returned full force these holidays. I had brunch with a very good friend of mine a few weeks ago and he lent me three books that I have consumed with gusto. (If you're curious, I am but a few pages away from finishing
Heroes, Gods and Monsters of the Greek Myths
by Bernard Evslin, am revisiting Heidegger and a chapter or two into
Heidegger: An Introduction
by Richard Polt and I've read like three pages of Alain de Botton's
The Consolations of Philosophy
.) (De Botton's name was not an unfamiliar one to me before I borrowed this, since I walked into QBD some while ago and came across his then-new release,
The News: A User's Manual
. I still need to pick that up.)
Needless to say, my holiday reading has been set. And I'm leaving for the Gold Coast on Monday, returning Friday, and leaving again the following Monday to drive four hours to Smiths Lake and nap my way through five whole days. Too excited! I'm not going to be prepared at all for the new semester, oh dear.
Much love, my darlings. I hope you're all having a wonderful week! Mwa! xo
P.S. I wrote something for The Urban List. Which reminds me - is anyone willing to give me a crash course in coffee? And/or waking up early??? I had to bullshit my way through this entire thing, of course, since I know nothing about either.
Labels: book, food, holidays, literature, photos, review