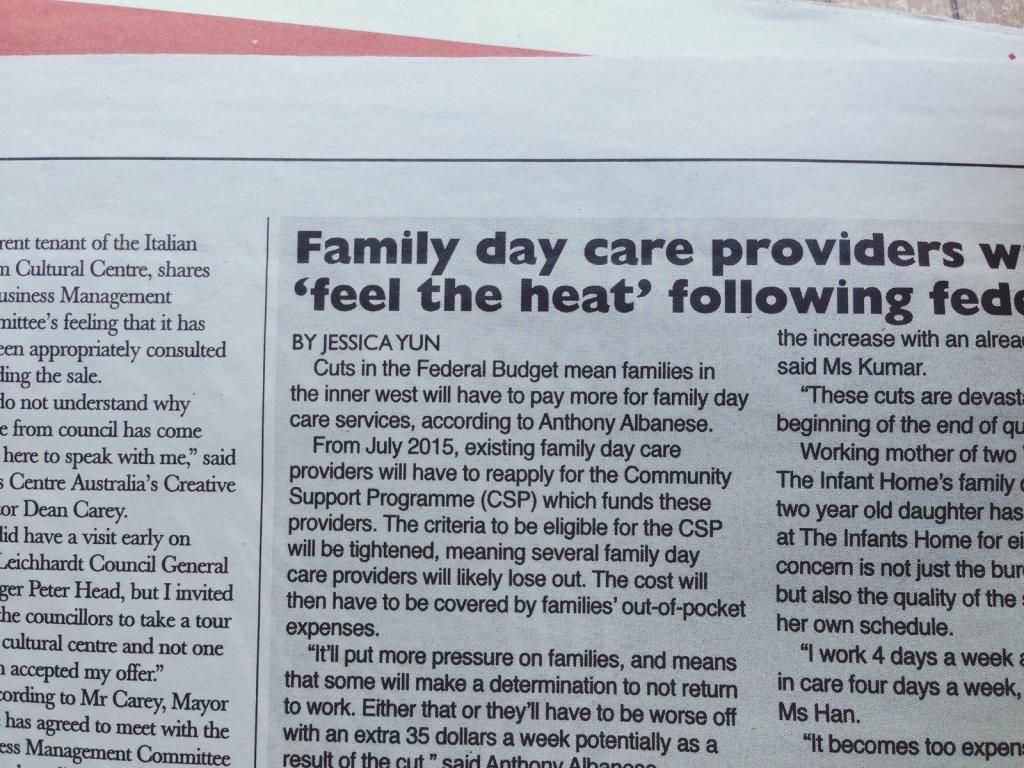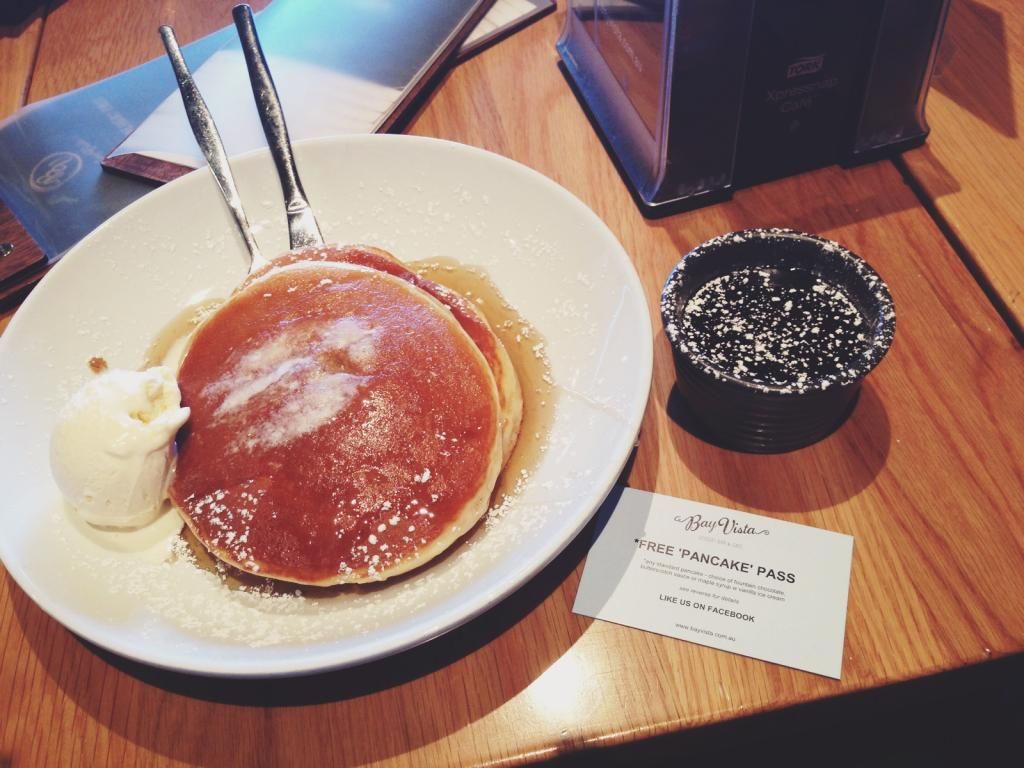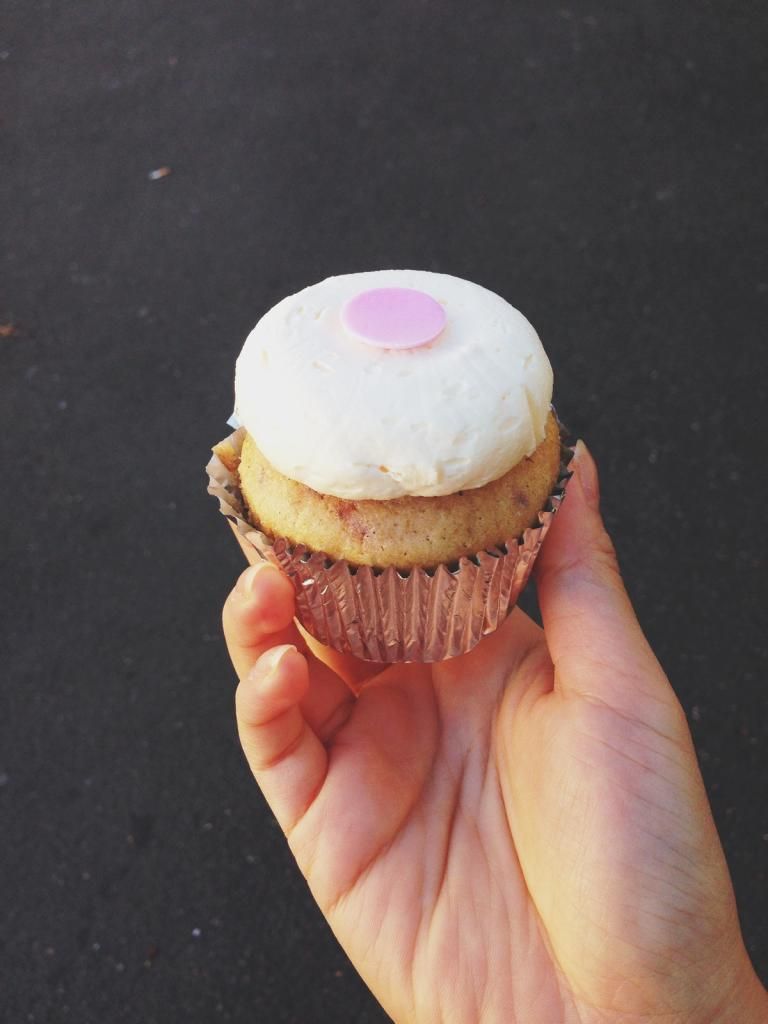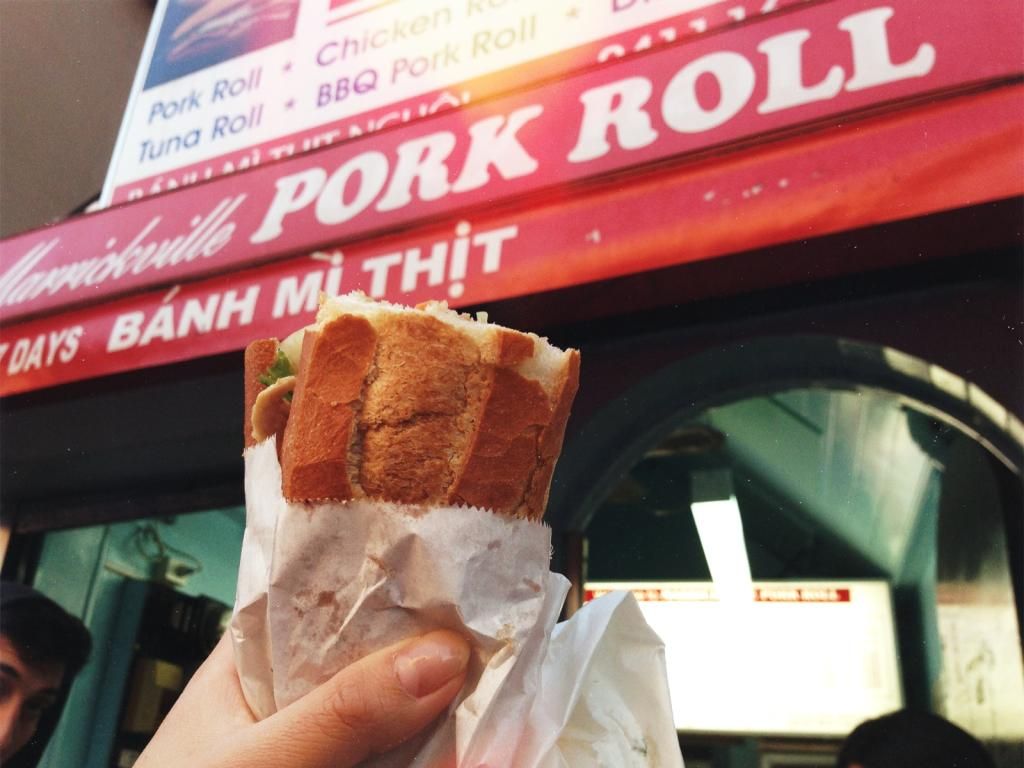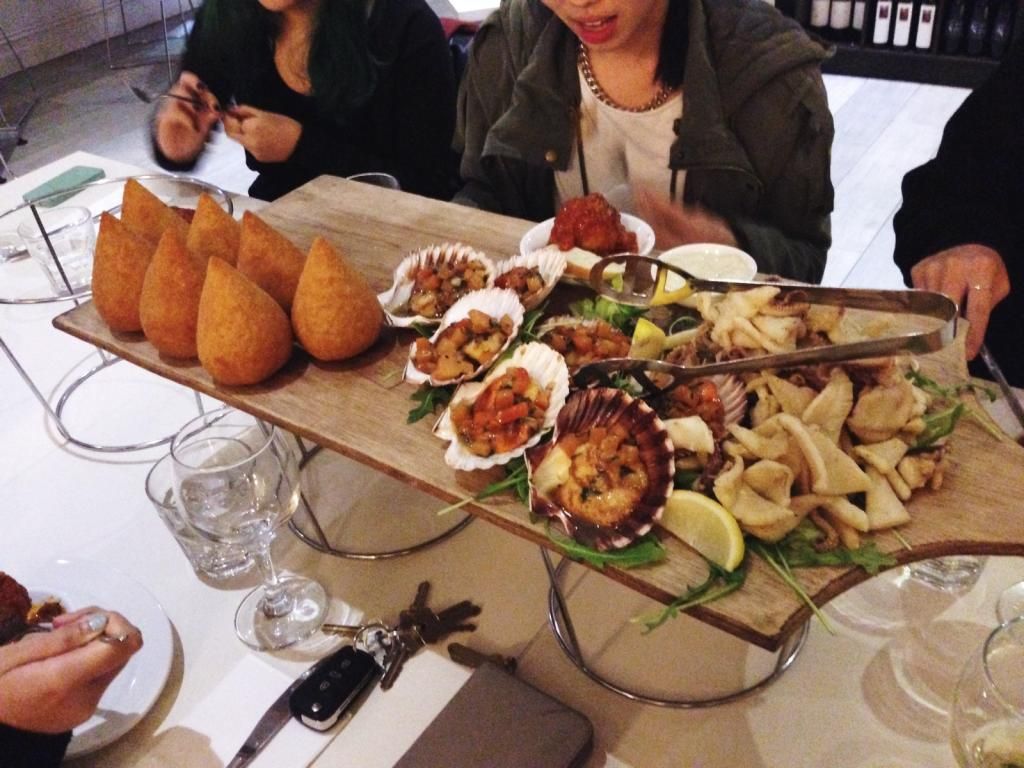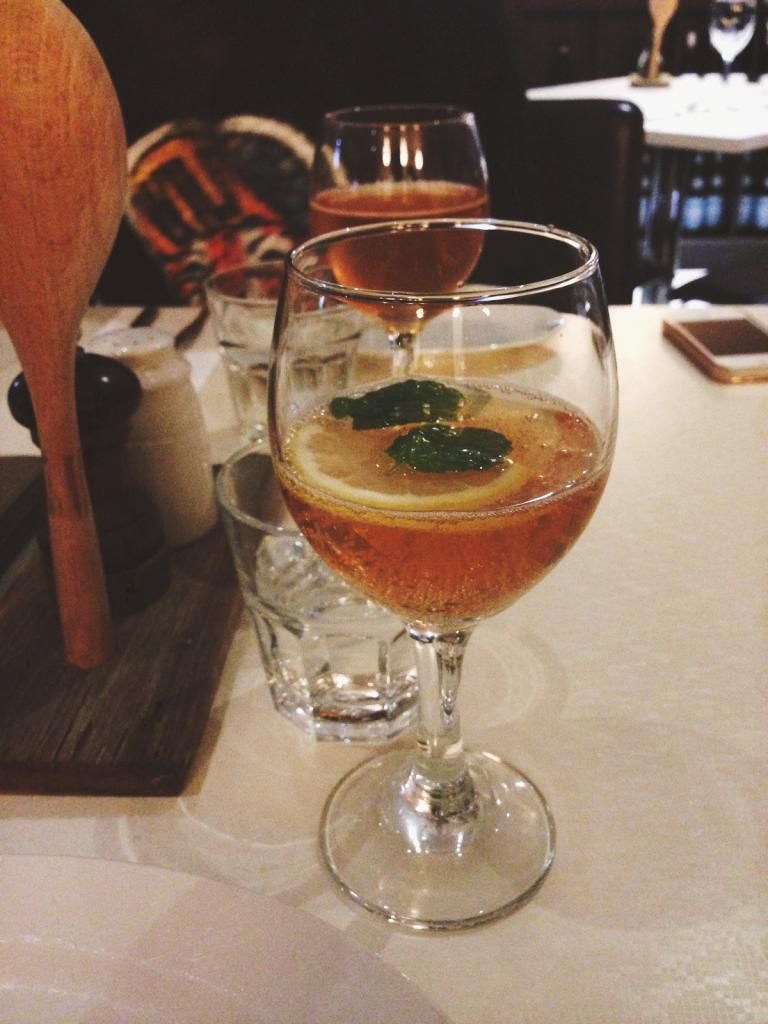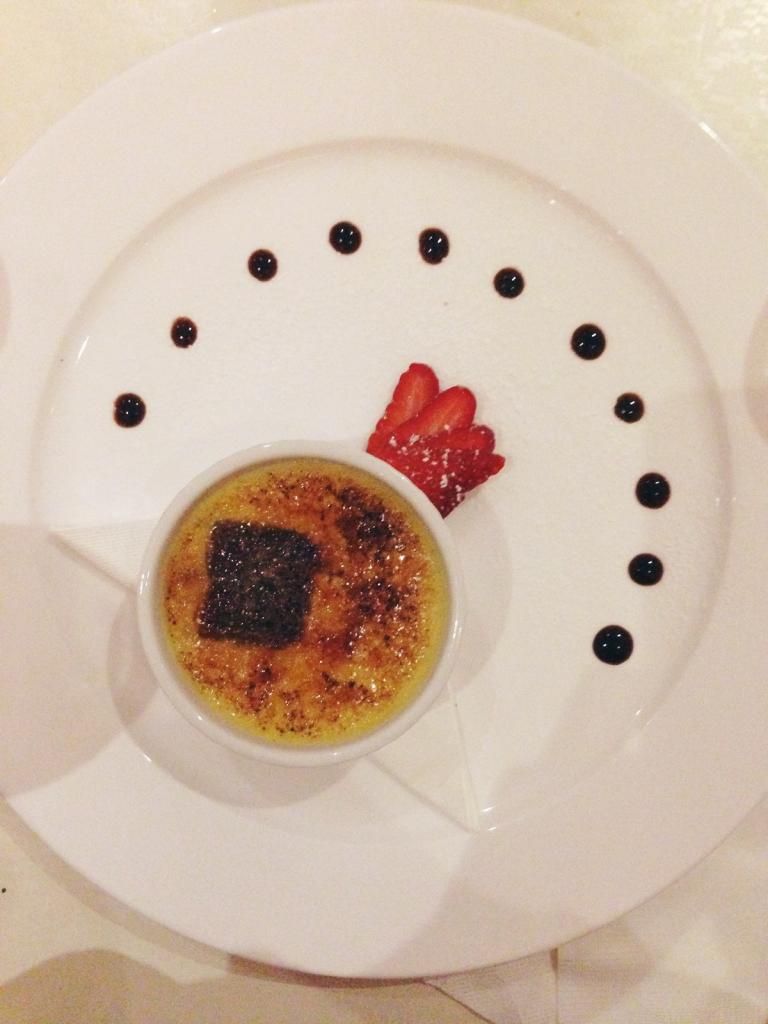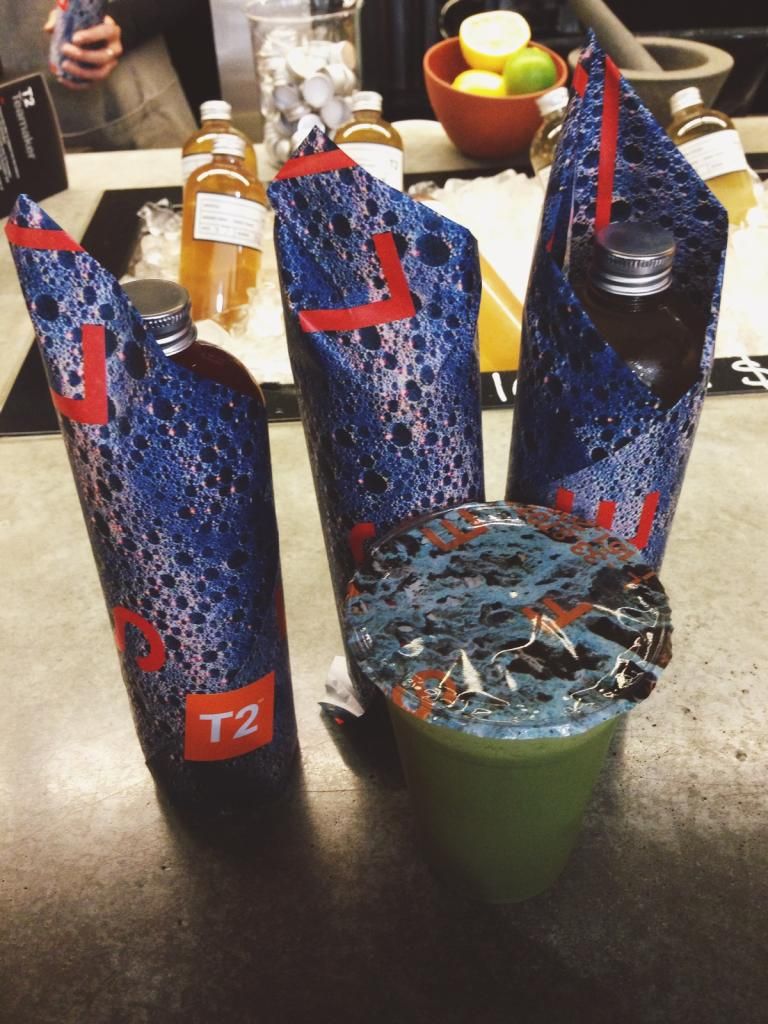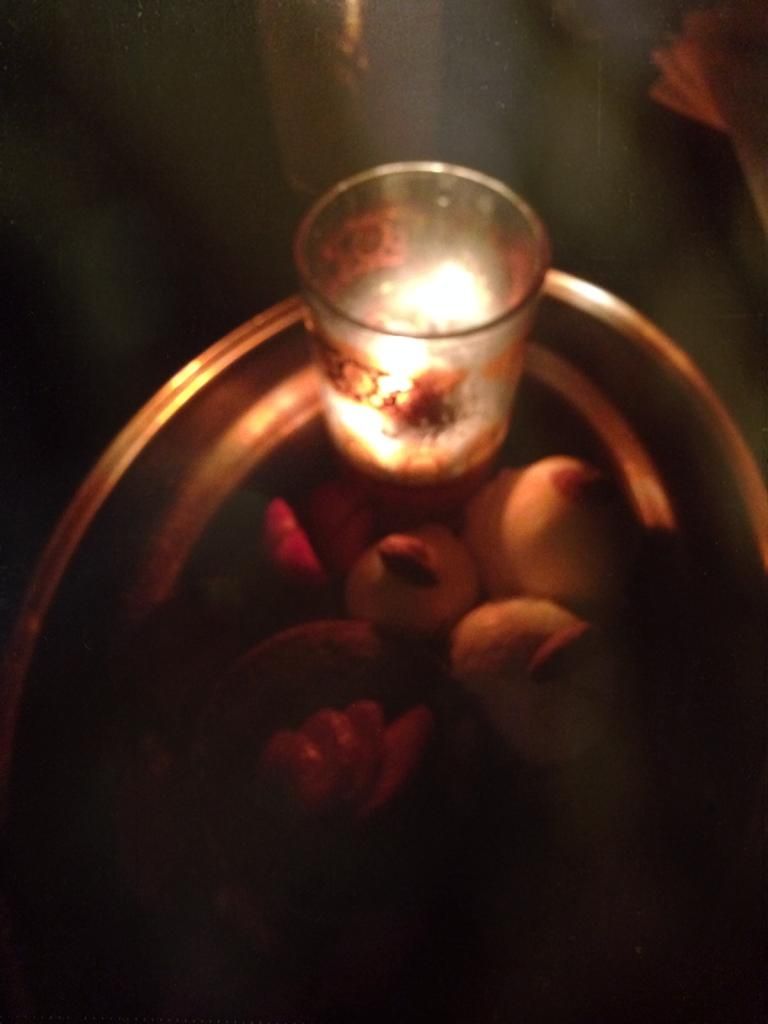 My first published piece in a local newspaper. Yay!
---
Bay Vista was celebrating their 25th anniversary by having free pancakes. Yes pls.
---
Walking back from my first half-day interning at The Urban List in Surry Hills. You can't expect me to walk through so many cafes and cupcake stores before I crumble. (Ha ha)
---
Vietnamese Pork Rolls from that really famous little stall in Marrickville
---
The entree board at 360 Ristorante Italiano in a catch up with my high school babes before two of them left us for Europe/London (university exchange)! I have to admit that websites, much like the visual appeal of food, is half of the eating. So I'd been putting off visiting 360 because their site seemed a little messy . . . But boy I have never been more grateful for low expectations. The interior was absolutely gorgeous - truly one of the more upper-class establishments in the area, a gem in the St George suburbs. Service was impeccable and their arancini balls were so surprisingly filling.
---
Some of my girls wanted lemon lime bitters. So of course I ordered a jug, with mint and lemon, of course. And we drank them out of wine glasses. I don't think I want to drink lemon lime bitters another way ever again. Beside it was an overpriced but still gloriously good Tim Tam creme brulee. You bet I'll be visiting again soon!
---
Caprese salads mmmmmm.
---
T2 cold teas from inside Pitt St Westfield! And Qin's rockin' matcha & honey something something. I dunno. It was good.
---
Ah . . . This one deserves a story that I don't have the time to tell right now. Anna, Lynn and I surprised Qin with a belated birthday present of Lion King tickets! Which was, by the way, amazing. And then we met up with Lynn's sister Sue-jee who took us to Stitch Bar. Their kitchen had closed but Sue-jee, being a little tipsy but very personable and persuasive, after a lot of asking various waters finally managed to snag us some ice cream and the best vanilla ice cream I'd had in a while.
ALAS, I must bid you adieu! Every spare moment these days feels like a dream. I don't get much of them anymore . . . Which is a shame. But I'm also happier with the way this sem break turned out than I thought I'd be. Much love xo
Labels: ct, food, holidays, photos