I have a whole host of reasons
for why I don't take food blogging more seriously than I do currently (i.e. sporadic posts once in a blue moon - at best), but if there's something I can't resist it's certainly discovering little local gems close by. (Notable go-to favourites are
Charlie Lovett Peakhurst
and
Amici di Kogarah
. Charlie Lovett has FREE WIFI, so needless to say when I visit I visit for an entire day.) I live in the St George area in Sydney, and I would argue that the number of truly local high quality cafes available in my area are few and far between. I don't want to have to go to Newtown or Surry Hills every time I want a good brunch, and while Foodies is all well and good, sometimes I want something a little more
refined
. So when I caught word of
All Good Things Eatery
in Kingsgrove, I marked it down on my mental list of cafes to visit next time I was in search of a good brunch. They opened in November - it's already June! My visit had already been a long time coming.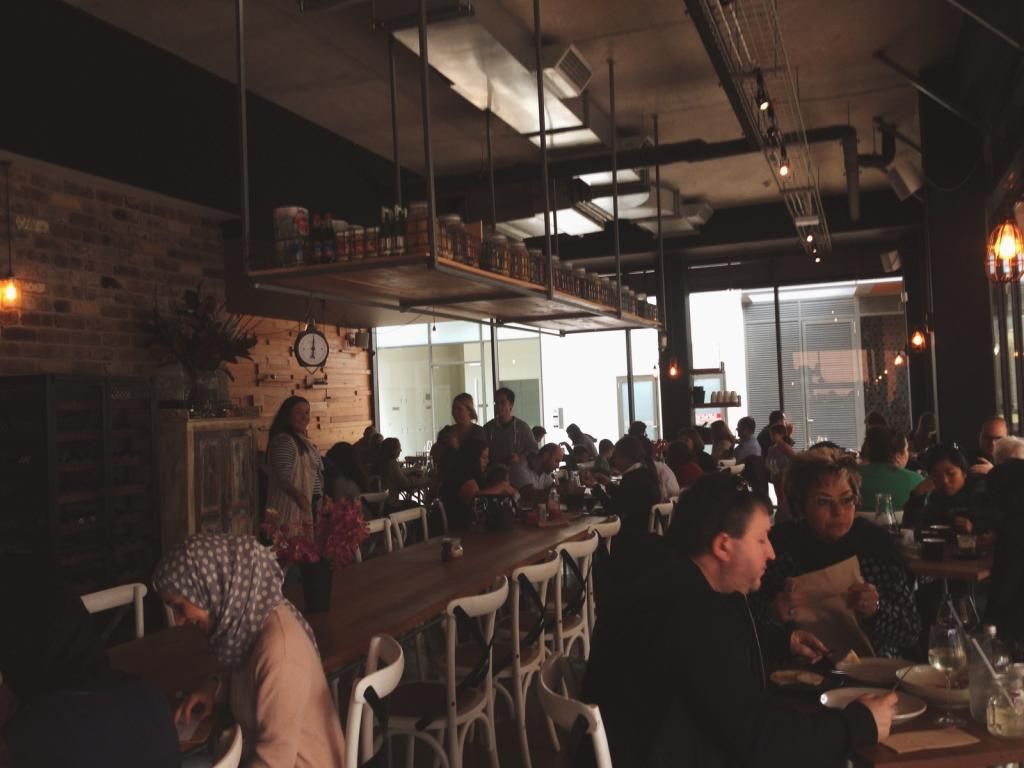 I loved the space before I even walked in, then loved it even more when I did. It's clear that All Good Things Eatery has already become a local favourite for people in the area; we arrived at around 2pm and it was still buzzing with customers. I do love lazy Sundays.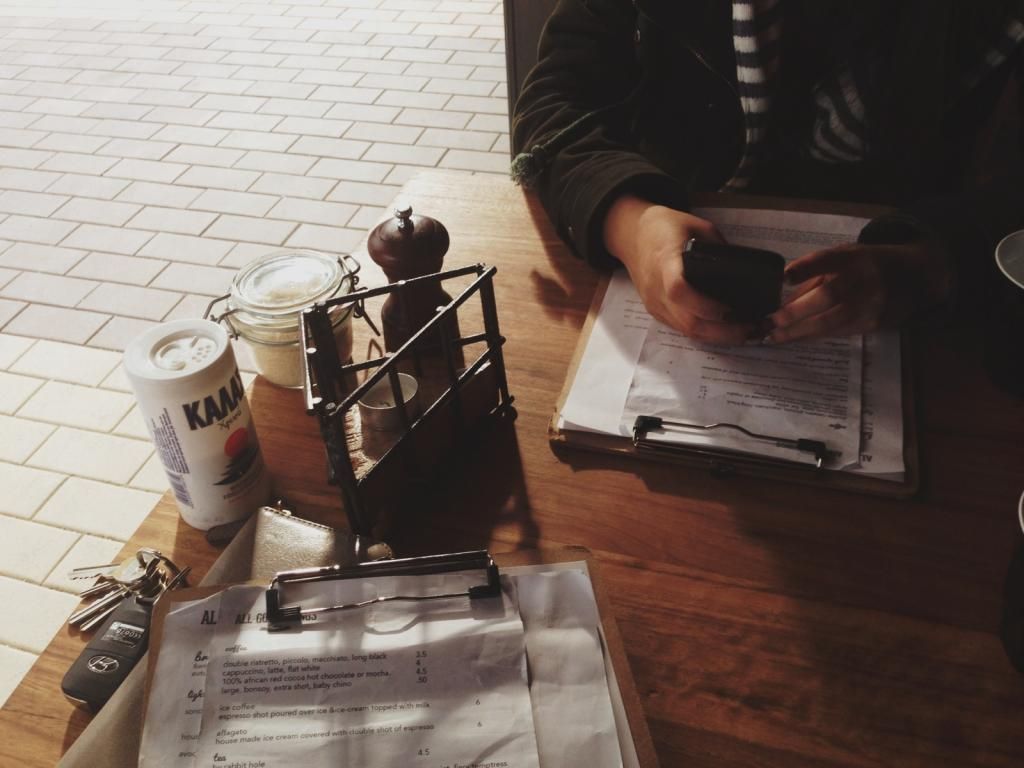 I was immensely glad to see that the breakfast options were all day. Nothing makes me happier. Except maybe watermelon and mint juice.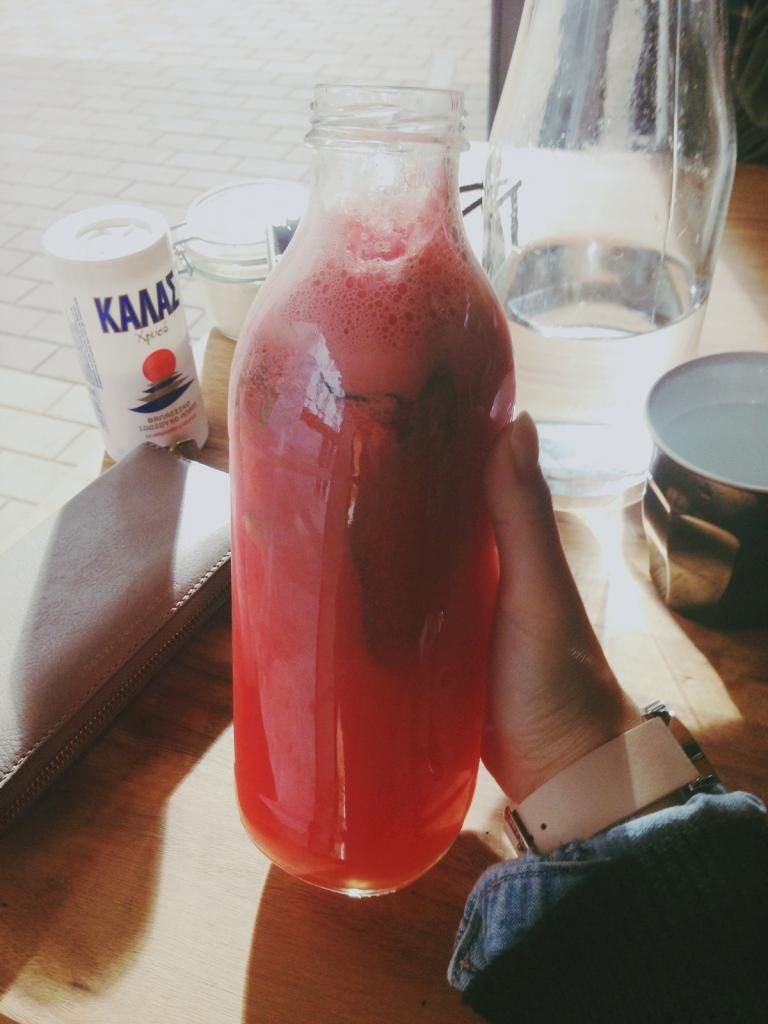 I really was impressed by the serving size - usually when I order a juice for $7.50 I certainly expect to get my money's worth. (Also it helps that I'm currently mildly obsessed with finding milk bottle shaped drinking bottles like these. Apparently they sell them in Ikea. I need me some.) This lasted me my whole meal (which came after the drink), so I was quite happy! (P.S. The straw is hidden in there.)
My brunching partner this early afternoon was Qinalin, so while we caught up on some small talk while we waited for our food to come out. I'm not sure if it was because I was already starving (I had eaten only a salad and tiramisu the night before), but perhaps I felt the food would come out faster especially as diners were dwindling. In any case, I'm glad we missed rush hour, and our food arrived!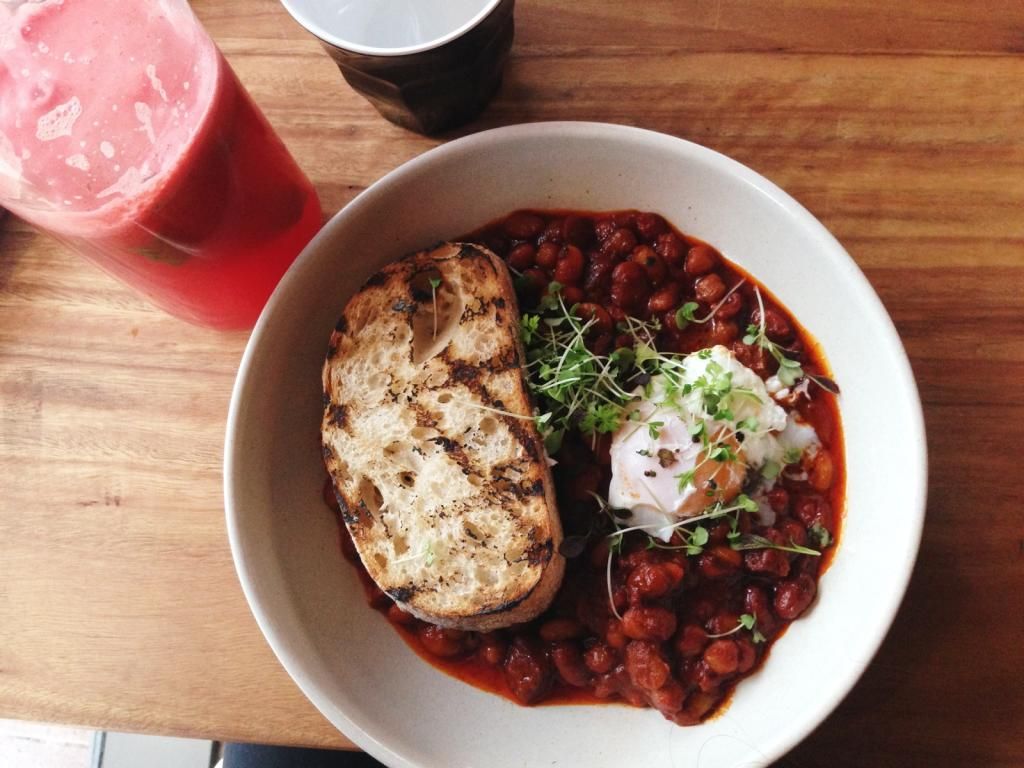 Smoky bacon beans, $15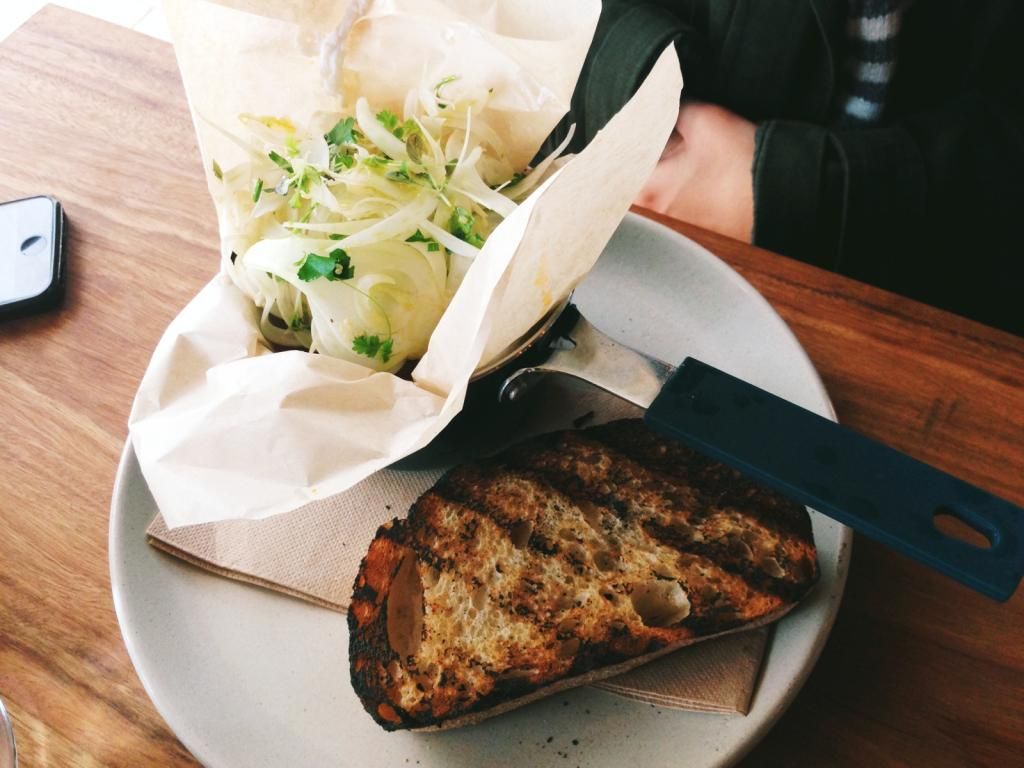 Some form of slow cooked lamb (I didn't have the patience to remember) - $17??? (Please don't quote me on this)
The flavours of my dish came through very strongly, which I appreciated. I am starting to lose respect for dishes that have no taste - to me, the whole dish loses character. I expected the kind of bacon one gets when ordering brunch, but to my pleasure, bits of real pork were hidden among the white beans. The sourdough itself was toasted and very slightly charred which I felt lent another flavour to the whole dish.
Unfortunately I can't give a better idea of what Qin's dish was like, something I lamented aloud in between chewing. "Why?", said Qin. "What can food blogger friends bring you?" I said that food blogger generally had a more sensitive sense of appreciation. To which she replied "I can appreciate. It's nice."
Case in point.
While overall the experience was a pleasant one, I can't help but think about small things. Like how it was hard to get the attention of the waitresses at times, and how both Qin and I noticed that I only received one lonely poached egg in my dish rather the standard two . . . And while my dish was quite substantial and arguably worth the $15 I paid for, I would have been much, much happier with another poached egg and an extra piece of sourdough. There was so much bacon & beans left over I had to order another piece of toast. Which added another $2 on my bill . . . Hmm.
Nonetheless, my options are limited and All Good Things Eatery did serve delicious food! I'm already thinking about my next visit. (Mama needs her some affogato and the beautiful looking red velvet cake behind the glass of the counter.)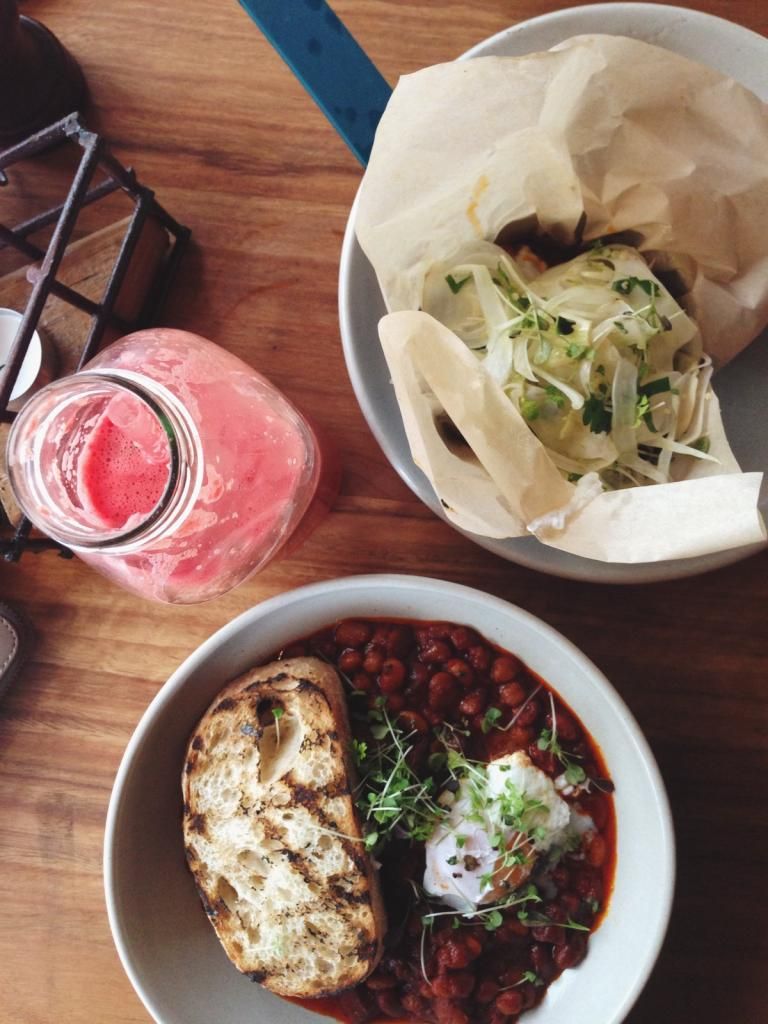 All Good Things Eatery
Shop 9/11 Mashman Avenue, Kingsgrove NSW
Website: http://www.facebook.com/AllGoodThingsEatery/