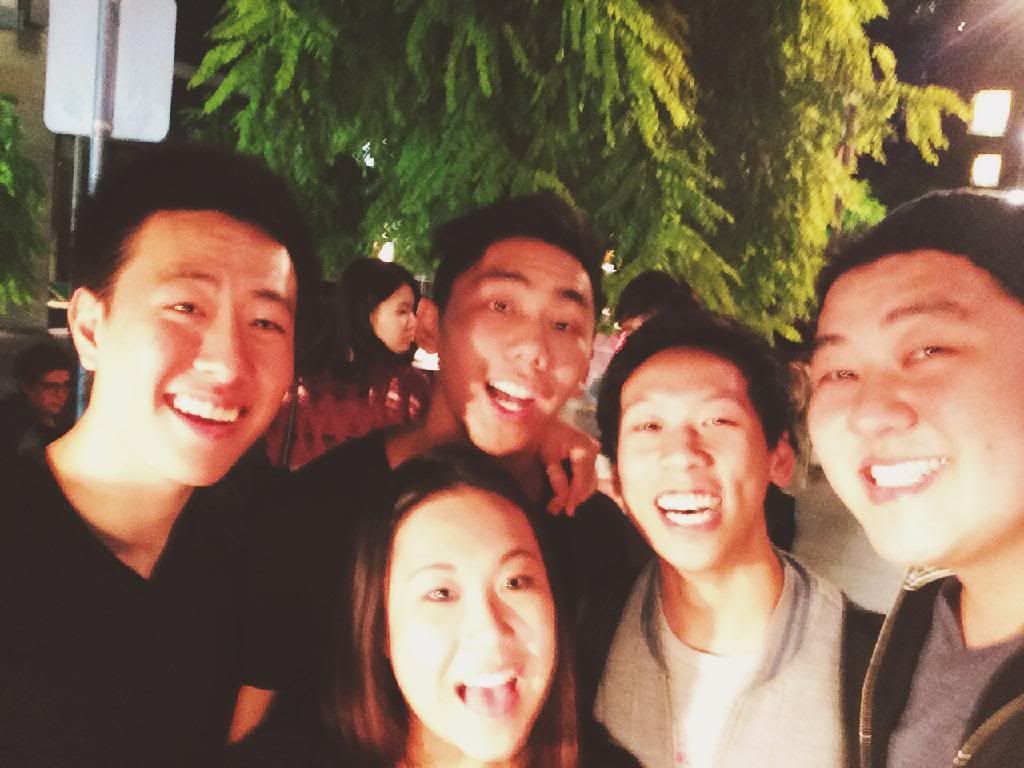 These cuties (Toonz, Mug & Tang + Viv & Tez) bumped into each other at Chinatown's Friday Night Markets and took the cutest photo in the world
Brunch at Cafe Bella Dee with Rick and Qin after a good gym session, following which we just crashed Rick's for a little while as I wrote an internship cover letter some 50 minutes before deadline and then proceeded to youtube Kevin Hart videos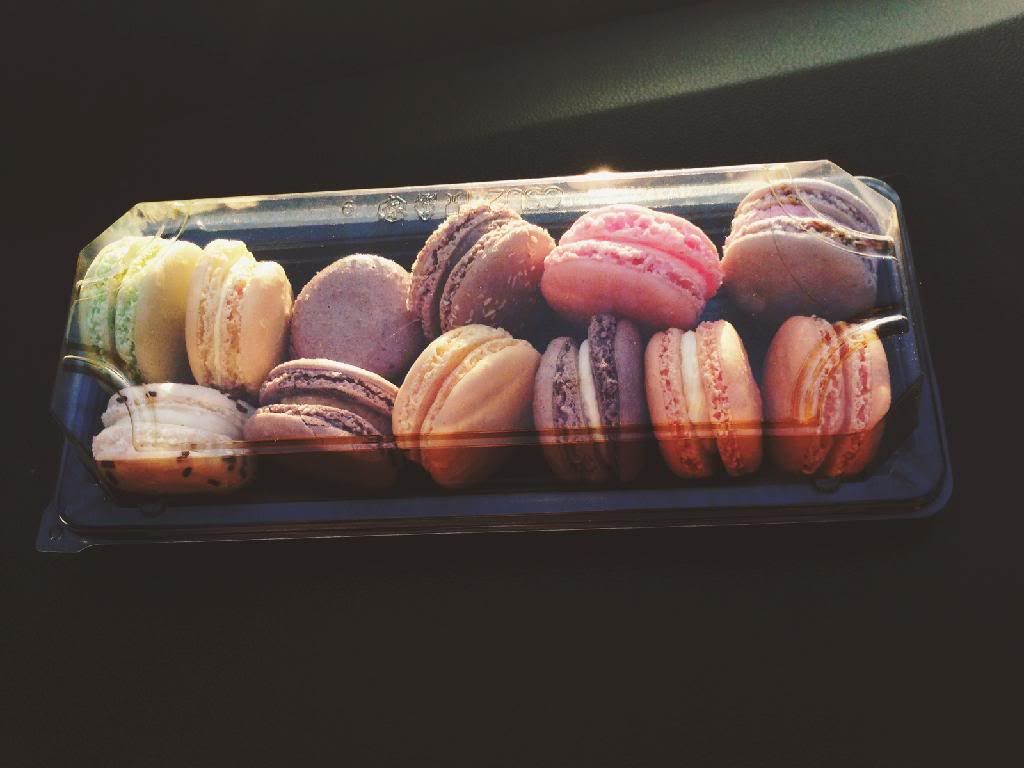 Qin needed to visit Cabramatta for an assignment, so I accompanied her because that's what best mates do. Came back with some goodies, of course, nomsayn?
My newest purchase... Daddy doesn't like it (what a shocker), but that's because I'm fat and I don't suit round things. Oh well. Will lose some weight. All g
My midsem break wasn't nearly as productive as I had hoped it would be but I don't think that particularly surprises anyone now, does it? I fell into several food comas, picked up the habit of chain-watching old Big Bang Theory episodes for no reason at all and spent half my easter at various touch footy training seshes. I did catch up on Game of Thrones, though.
More significantly, I've noticed that even though I've stopped documenting my life so vigorously on this particular platform, my lack of posts curiously doesn't represent a diminished desire to blog. On the contrary, I want to be more
serious
about blogging - food blogging, in particular. I still find enjoyment and beauty even in the smallest, arguably geeky things; photographs are a given, of course, but even blog layouts and font choices still intrigue me. It's a project I want to throw myself into once semester break hits. (See what I mean? I do this all the time.)
On a more personal note, I'm at a strange sort of crossroad. I can feel inertia and laziness rooting me, freezing me on the spot and stopping me in my steps. On the other hand, sometimes I feel more driven and more powerful than I have ever been. It's scary to know I have all of this in me, and most of the time I'm too tired to do very much. (Maybe that's just right now. GOOD GOD IT'S 3AM WTF????) But with some smart decision and self-directed asskicking, I do what's good for me.
I'm also learning a lot about love this year . . . But perhaps that's a post for another time. Hmm. That there is love at all makes me happy enough. ♡
Okay, I'm exhausted, though I don't know why. Sleep well my loves! Until next post hehe xo
Labels: BEST I EVER HAD., busy, food, holidays, love, photos, smile, thoughts, Uni