Stereosonic, 31 Nov - 1 Dec
Damn right I went to Stereosonic!! It was a blast, I had a lot of fun but I remember a lot of waiting around for people, for food, for drinks, for everything and anything. It was an incredible atmosphere though, although in a different way; I used to imagine that everyone at music fests felt a great sense of connection with everyone else present, but it definitely didn't turn out that way. When I was pumping to the music the only thing I was aware of were the people immediately surrounding me. I also hate crowds. Hmm.
..How did I manage to have fun??
Dunbogan, 2-4 Dec
The day right after Stereosonic, me and Qin set out to surprise a bunch of friends who'd invited us to their week-long beach house getaway. We had politely declined, saying that Stereo was right in the middle, to which Rob reasoned that we could come up the day after. We declined again, but the deed was done, the seed planted. THERE WAS NO GOING BACK.
Usually when you're travelling you have to be mindful of the amount of luggage space available since usually there are a few passengers and they have luggage of their own for you to think about. This was not the case with Qin and I. It was literally just the two of us, and we had a whole boot and the back set. PLUS we knew we were crashing our mates' trip, so we brought our own pillows and blankets in anticipation of having to sleep on the floor (which we both didn't mind, to be honest). That didn't happen either.. (Our friends are gentlemen. I still remember Mug declaring: "I would rather sleep outside than let you girls sleep on the floor." omg. heart cannot handle.)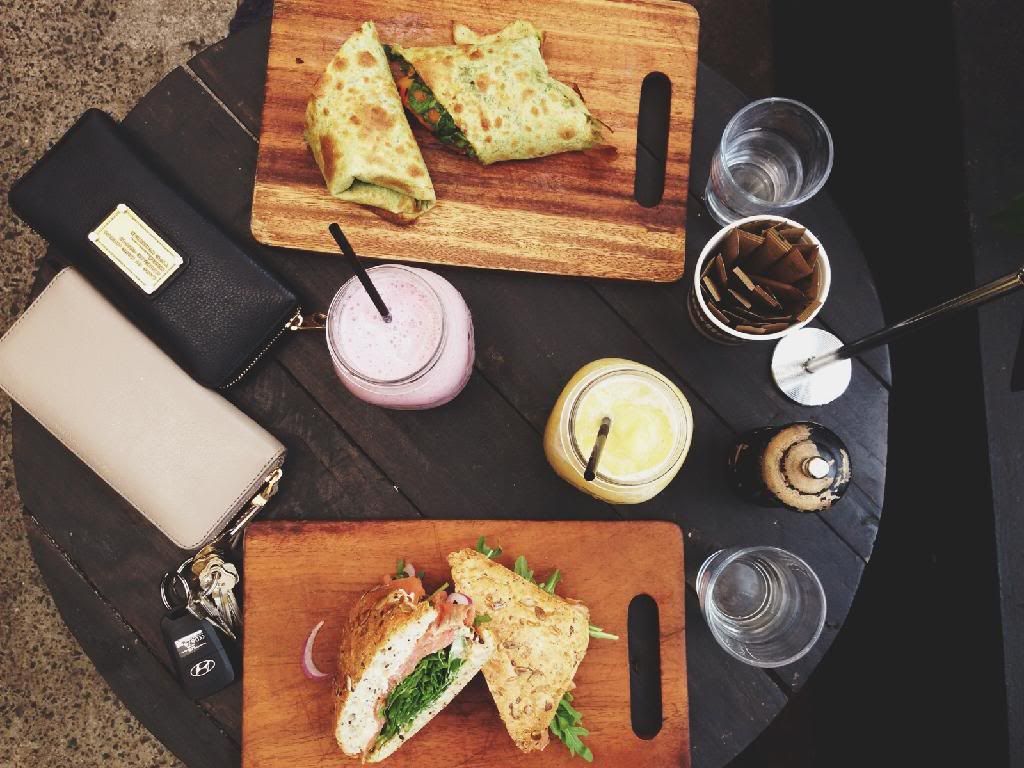 Charlie Lovett Peakhurst.
Pretty sure I'm having a love affair with this place.
Obligatory car selfies duh
AND WITH THAT NOTE THAT'S ALL I HAVE ENERGY FOR TONIGHT LOL. HOLY FUCK ME BLOGGING TAKES UP SO MUCH ENERGY, TIME AND PATIENCE. NO WONDER I STOPPED FOR AGES. NIGHT CUTIES XO
P.S. Ironically I have plans to start a now blog - on wordpress, actually. Both my friends and my editor at my internship are telling me to start a more professional blog, so I think I will. It'll still be a personal blog, but it'll be much more polished and professional - something I can actually use to bolster my career rather than hinder it. Anyway. I'll think about that next week - I have some serious sleep to catch up on..
Labels: beachhouse, BEST I EVER HAD., busy, hehe, holidays, music, photos, tired, travel, update