"Wouldn't it be fun to imagine reason, will, and desire engaged in a fierce debate around a table?"
Today I did not turn up on time to gym, but it was Open Weekend at my gym so a bunch of my friends were there too which made it very enjoyable ahehehe. After we were (sorta) done I went to pick up a couple of friends from the station and we headed to Damo's beach bbq event!
fuarkn ready for da beech / Big bunch of asians waddup
It was a really good day for the beach - if a bit windy. So much sand was consumed that day..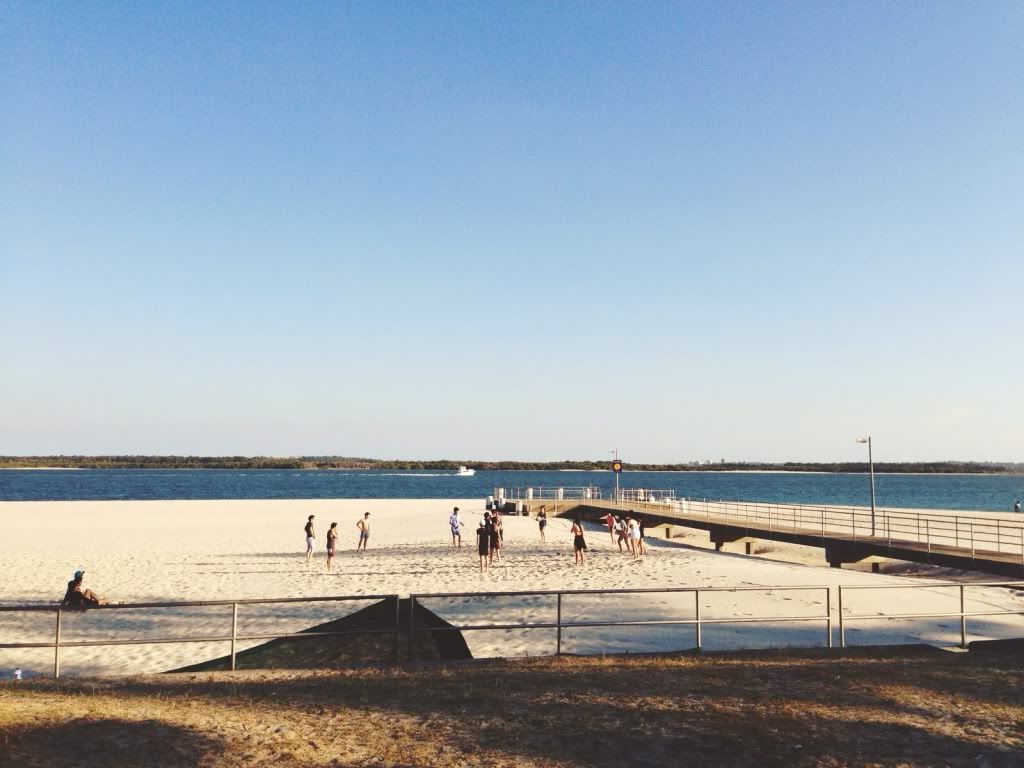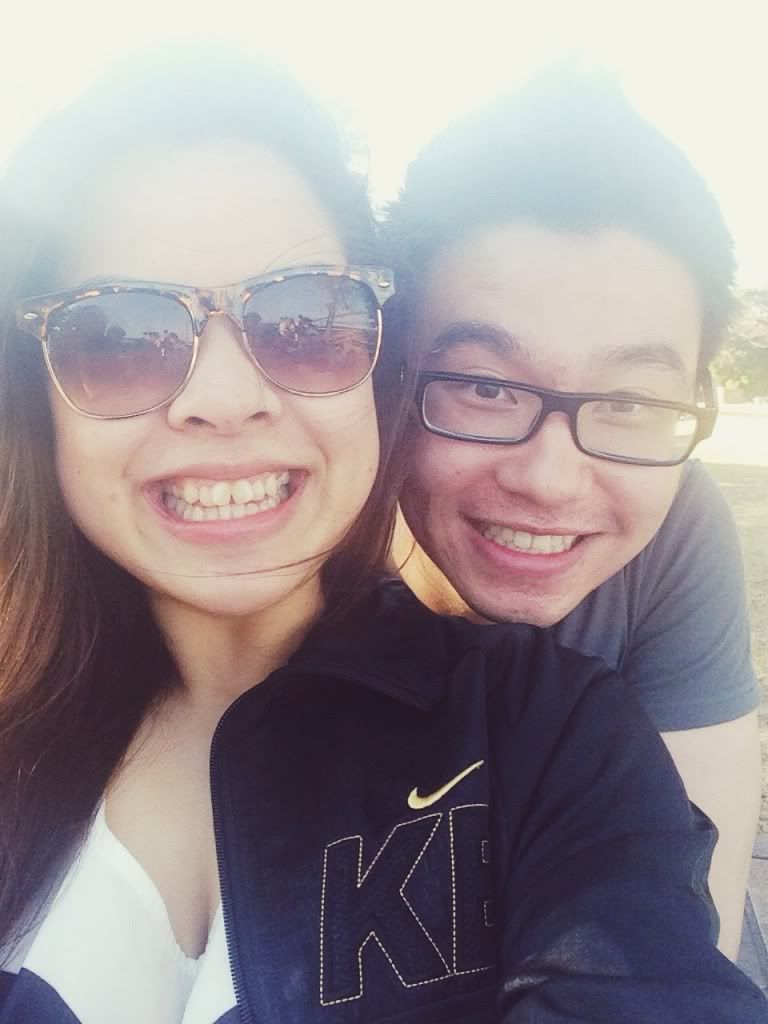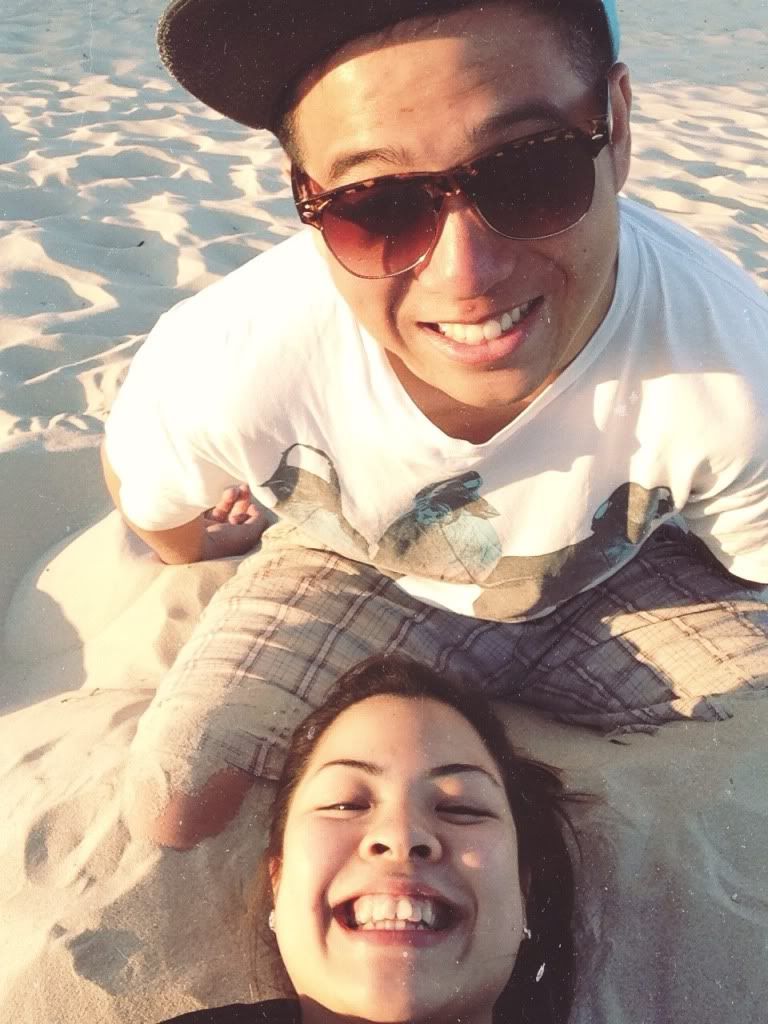 Had the opportunity to hang out with some people I usually wouldn't, like Rob and the rest of iTouch for example. Please excuse my ridiculous head in both of these photos wow wtf.
Wore Rob's hat to see what it'd look like on me lol. Turned into a swagfag hahaha do you guys still love me?? plz say yes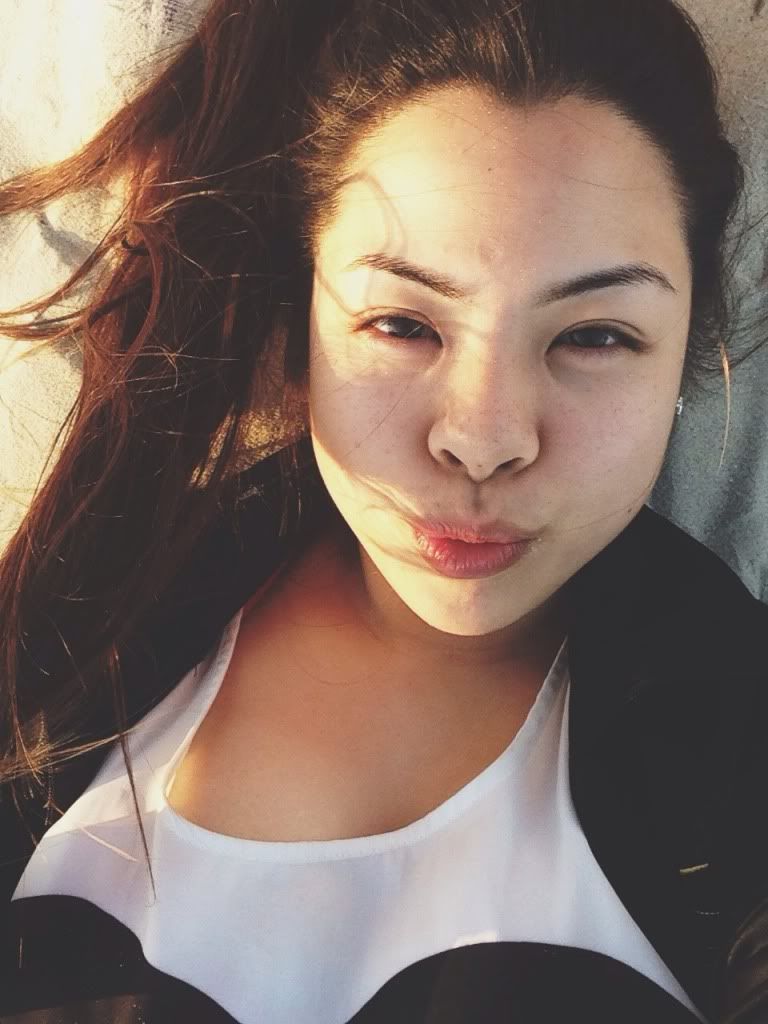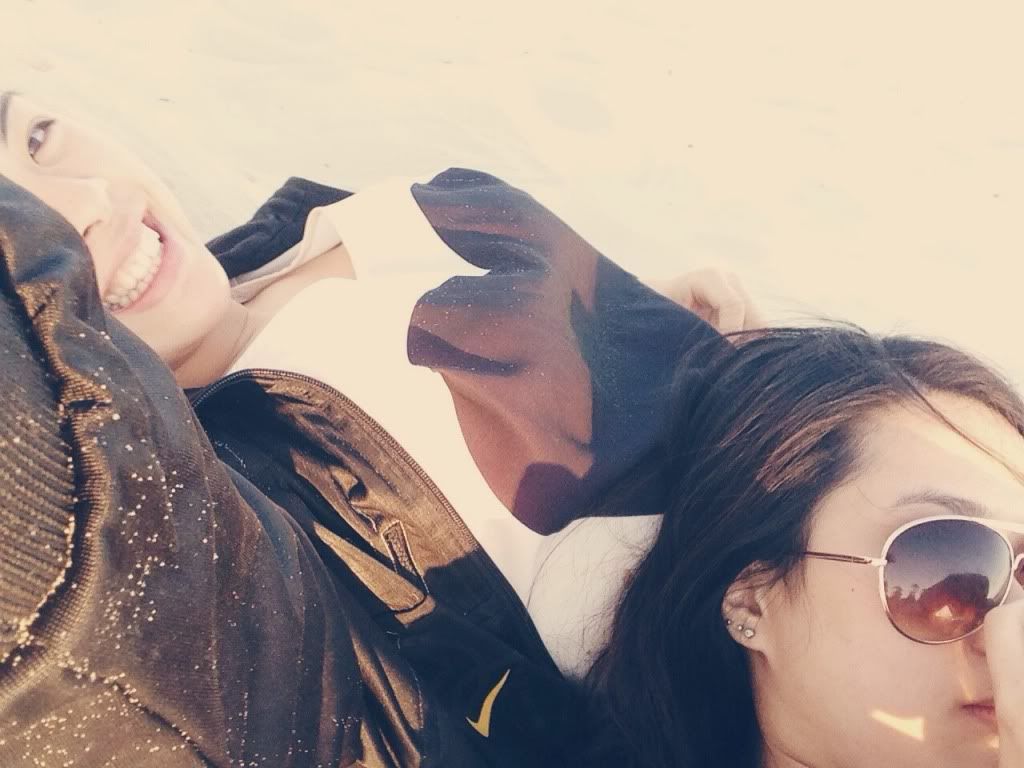 Was seemingly glued to Qin's side all day, er, as per usual. When I showed a friend of mine my blog for the first time the only thing he noted was the ridiculous amount of posts/time I had put into this thing and the far-too-frequent appearances that Qin was making on it HAHAHA. o deer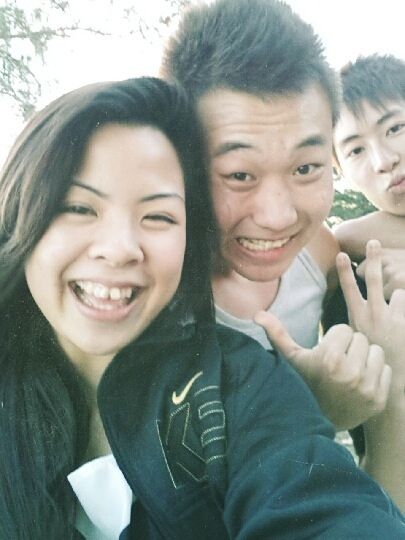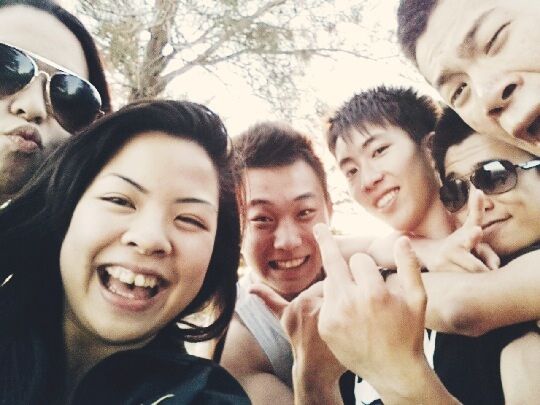 Princess also came along! And here is a photo of me and some random niggaz ♥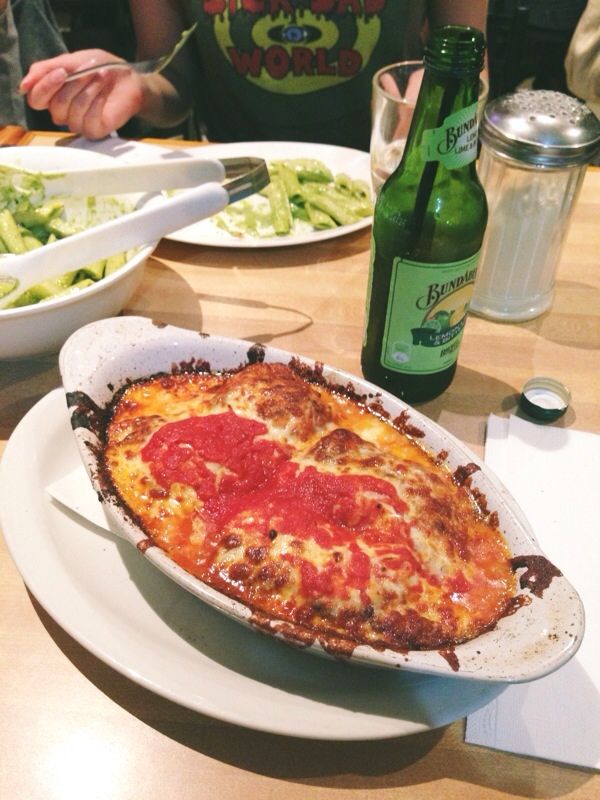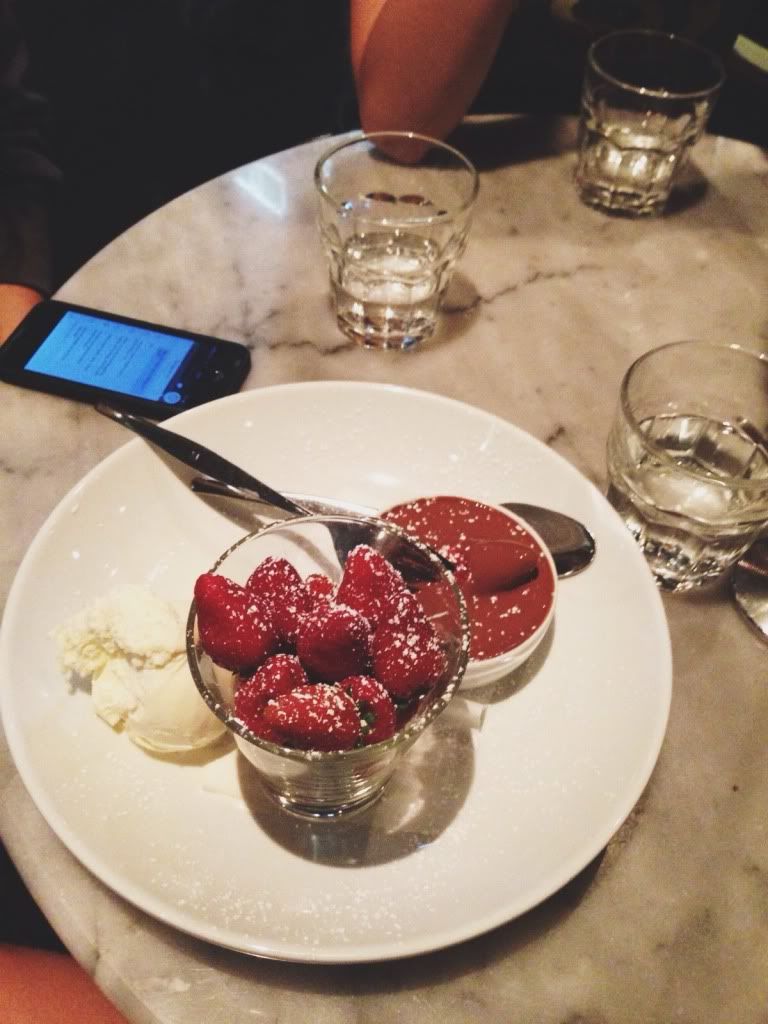 Dinner & dessert in Brighton. It is 3:11am and I am still bloated.
The more I think about the last sixteen hours, the more fondly I think of them. Alice, Q, Kim and I entered the freezing water and came out soon after and laid in the sand just letting conversation flow on its own until we dried off sufficiently enough to come back to the main area/also to get food cause we were hungry af.
The rest of the day we alternated from participating halfheartedly in American-style football ('Gridiron'), giving up and going through any and all the snacks we could get our sandy fingers on, realise exactly how much Qin and my expectations for other people had changed (and not exactly for the better), watching the boys play Gridiron, watching others play stuck in the mud and dodgeball hahaha, drifting around all the different groups, milling around the BBQ again to fill our tummies and watching the horizon change colours. There were also wonderfully quiet moments where time did not seem to pass very quickly, but whenever we checked the time it would always be later than we'd thought.
The day hadn't ended there, either; we found ourselves at our back-up restaurant, Jailhouse Rock Pizza which was diagonally across the road from Hurricanes which was apparently a 60-90 minute wait. Jesus no ty. I had a ridiculously cheesy lasagne (pictured above as you can see :3) which I could barely polish off half. (And OUT OF HABIT I WAS ADDING MORE PARMESAN CHEESE WTF EVEN.)
After dinner was dessert, and none of us felt very much like moving much after that, but apparently you're not allowed to just stay at Bay Vista for an indefinite amount of time so we crossed the road and settled onto the steps of Brighton Beach and made fun of me as I exclaimed that the moon was moving. ("No, Jess, the sky is moving.") We talked of the future and our career paths and our living arrangements and the upcoming holidays, which we had all made many plans for. We talked and chatted on a beautiful backdrop; stars sprinkled the sky and it was slowly nearing midnight, but there were still many different types of people enjoying Brighton Beach for the same reasons we were. We had grown truly exhausted by then, and when we had had enough and felt homesick we all left to go home. I drove Alice, and listened to her music in the car, which was The xx, whose music I had already come across and liked very much.
It's 3:32am now, and I have work in a few hours. After that I'm going on a date with my boo (who I haven't spent any quality time with in a long time wtf), and each day that follows just reminds me of the ridiculous pile of assignments I haven't done and all the time that work is taking out of my life. But I suppose that'll just teach me to use my time more wisely - work just got a lot better, actually!
Apparently today I've been a judgemental bitch (I am really not arguing with this), so I hope my gratefulness and thanks for everything I have makes up for it. If the worst things happening to me right now is that I am fortunate to be working too much or having too many tasks and opportunities claiming my attention, so be it. ♡♡♡
Labels: beach, BEST I EVER HAD., dinner, food, gym, hehe, midnitepost, outing, photos, smile, thoughts, tired, work