Good food and good company should be recognised as a medicinal cure and a powerful motivator. It can turn around a bad day, improve your mood and is the sole reason I got out of bed today. I confess, as a middle-class student whose first world problems consist of choosing photo filters, meeting assignment deadlines and wondering when my next paycheck will be so I can spend it, my generation's obsession with food comes to no surprise. Affordable luxury is the norm.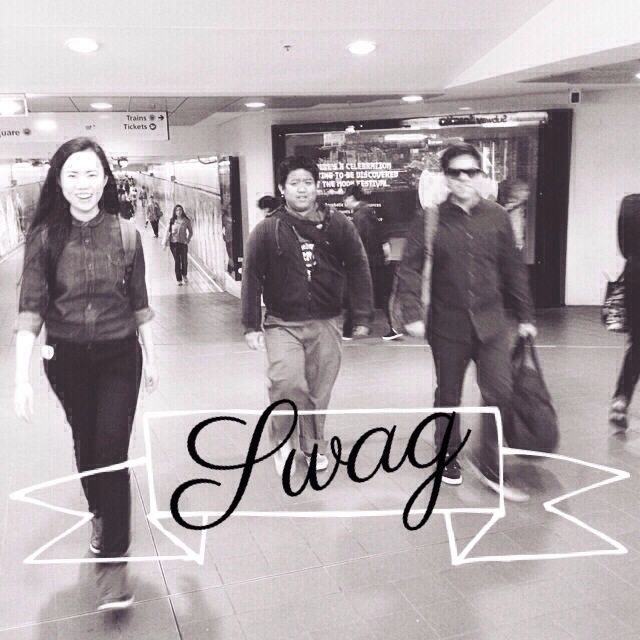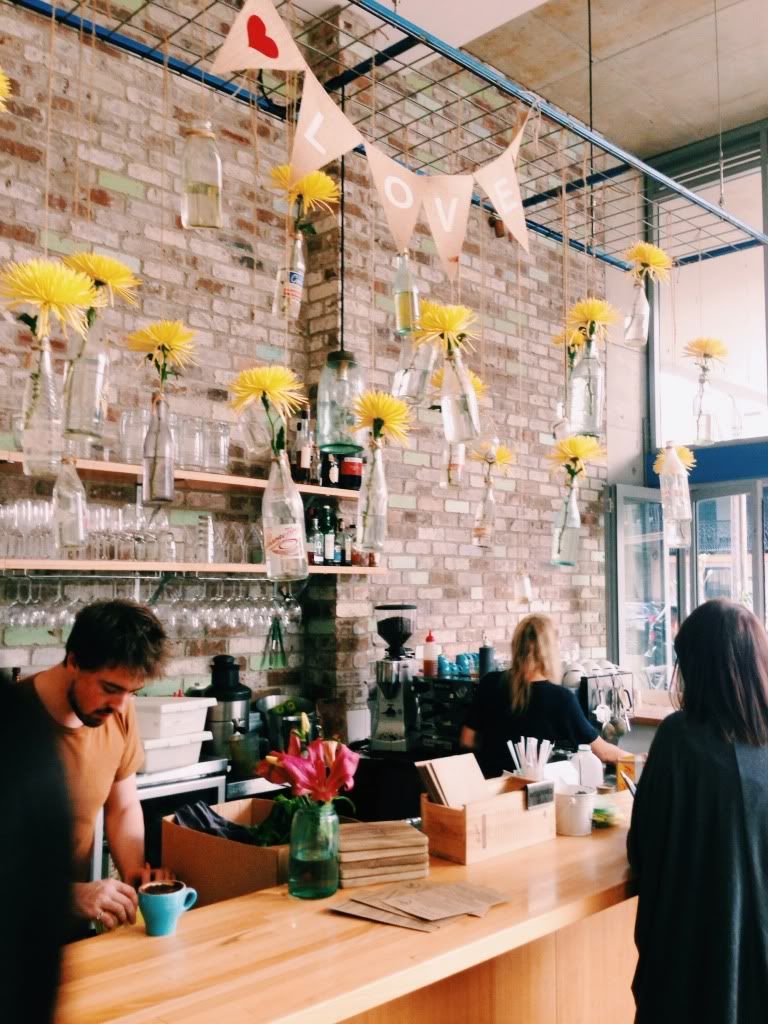 I overslept and missed my one hour lecture (the only class I had today). But I came out just for a quick brunch with 4/7 of my journo fambam anyway and it was every bit worth it.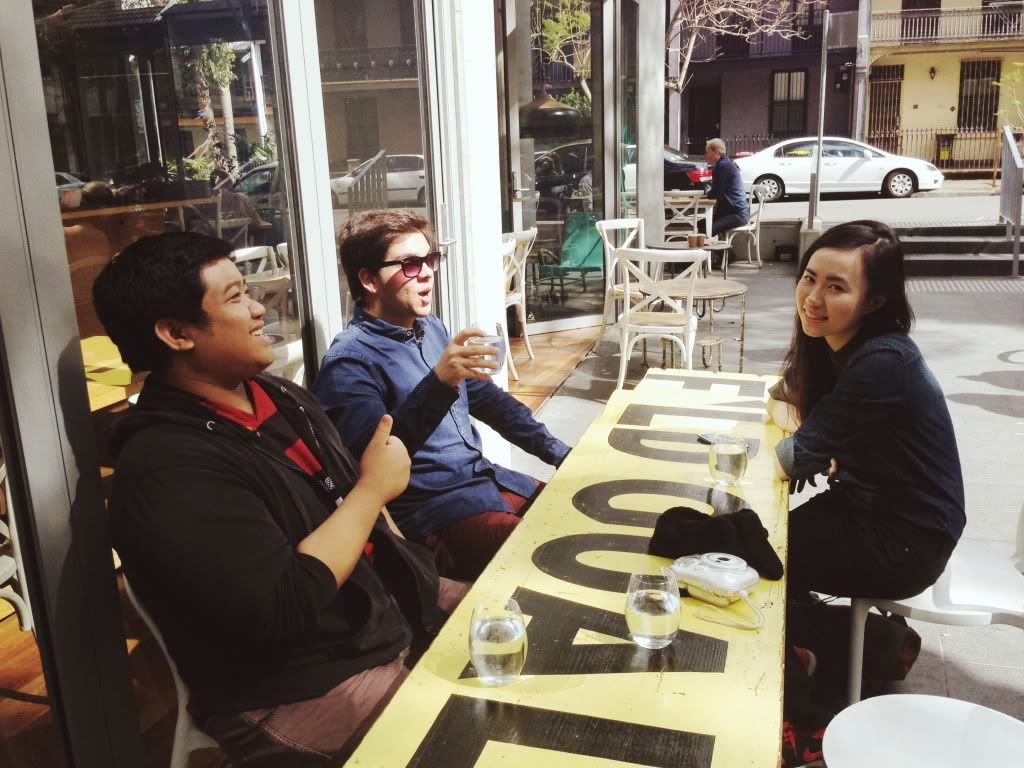 Remember them from my previous entry a few posts back? Russell, Matt and Yana (Juliana) hehe ♥♥♥
MIA are Tangy (who 'has a policy against 9am lectures'), Amelia (who claims to be studying hard for an exam :P) and Moe (who had Uni).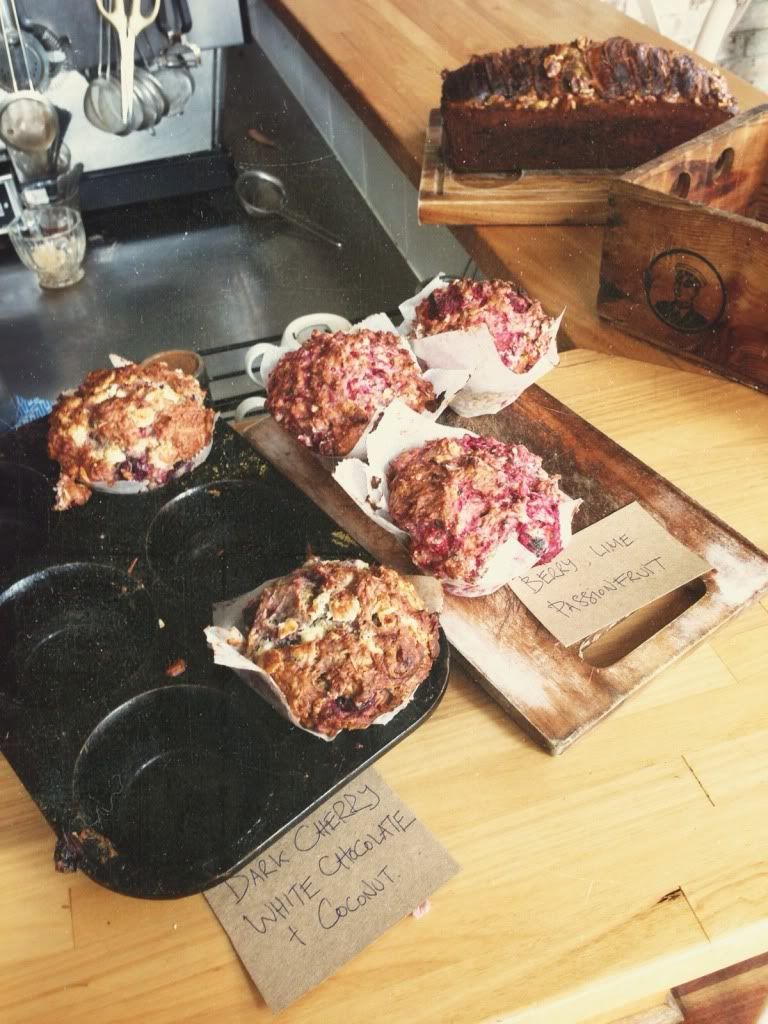 Since our midsem breaks begin today, we were on a bit of a schedule as Matt had a train leaving at 11:35. By the time we'd gotten to Orto, it was quarter past ten, so I was fretting internally about how long the food was going to take to come out. It felt much longer since we were soo starving, but it wasn't very busy this morning and our food came out soon enough!
Clockwise:
Russell's scrambled egg and toast with potato hash on the side (it was freaking glorious) / Matt and Yana both got bacon and egg burgers which apparently had an interesting curry-like relish sauce / and my Eggs Benedict with bacon instead of smoked salmon or ham ;)

In terms of experience, I don't know if I could give it a less than perfect review! I thought their service could have been a little warmer (though they weren't cold by any means hahaha), but otherwise it was a short walk from the station (good news for hungry hungry hippos like us), I loved the interior decor, it was open and light and airy and it provided the perfect setting for a post-uni/start-of-midsem-break/sending-a-friend-off-on-their-short-trip brunch. That was a lot of words connected with hyphens.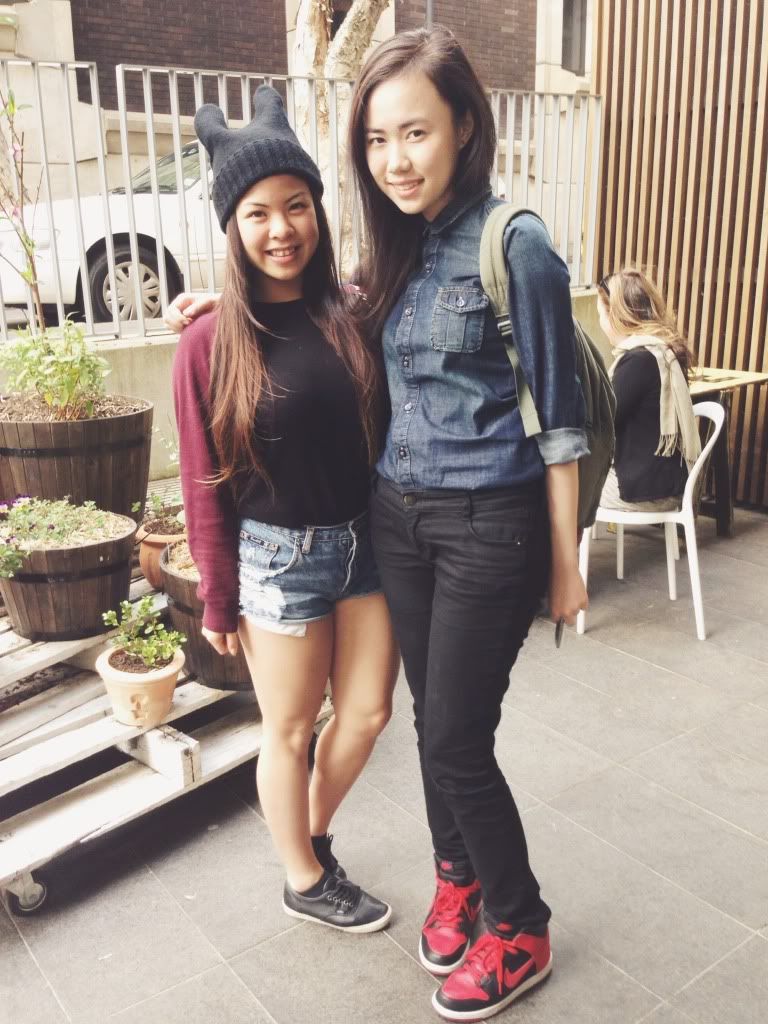 My cute cunts and I. I love love love the photo of Yana and I. I look like a pocket-sized human being, she's so tall and I'm so short! Hehehehe
Sending Matt off on his CountryLink train. Can you see him HEHEH :3 We climbed aboard the train briefly, and Yana was so nervous about being stuck on the train HAHAHA. (To give you an idea of where Taree is, Newcastle is about halfway. wtf)

Anyway, I've been talking about taking a nap for ages. I think I should get to that now! Here's to a hopefully super-productive super 'yumdelicious' super relaxing midsem break. I shall end this post here with a super high quality photo. Real cutting edge of the 21st century.
MWA! Much love!! x

formspring me ♥ photoblog ♥ twitter
P.S. I, like the rest of most Apple users, upgraded to iOS7 and DAYUMMMMMMM HOW U DOIN!?

(Looks much better on iPads than iPhones imo :)) Okay that's enough trivial talk for one day lmao
Labels: BEST I EVER HAD., food, hehe, love, photos, smile, travel, Uni