EDITED! //
Do scroll down :)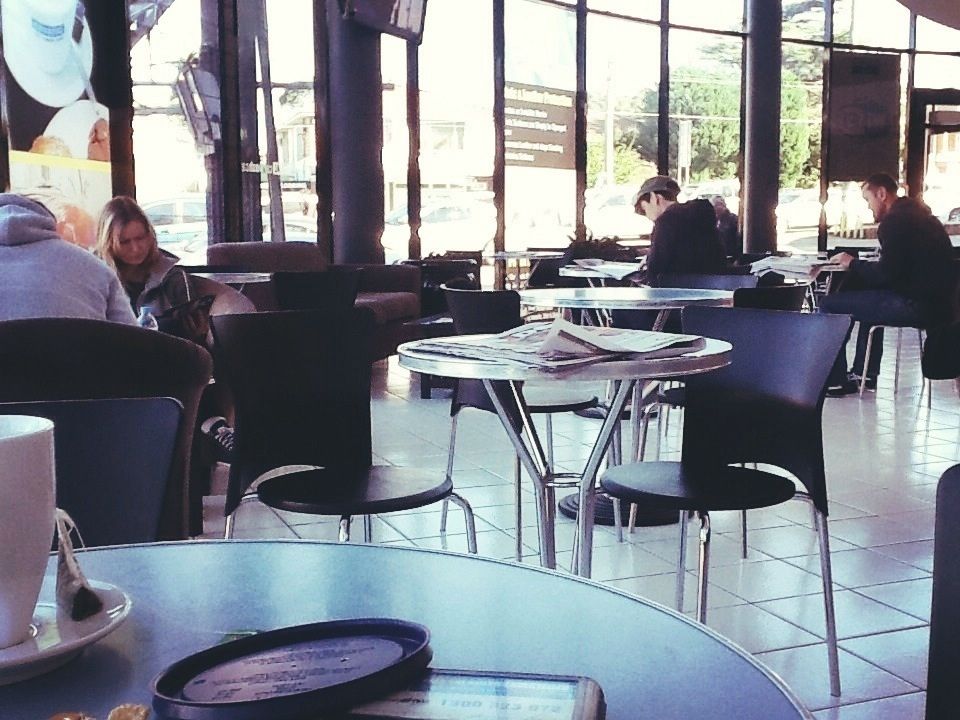 Right now as I type i am sitting at a car wash cafe in blakehurst. I don't have the energy to type up an elaborate explanation of why I am here (apart from the obvious reason) but basically my car got egged last night .. Like literally while I was still in the car lmao. AND NO I WASN'T DOING ANYRHING WRONG OK I WAS FKN MINDING MY OWN BUSINESS DOING NORNAL SHIET. What even is $85, esp after melbourne aha, god damn I am so depressingly poor.
Anyway, melbourne was cold - colder than sydney, we are warm in comparison - food was good (we ate quite differently to what I imagined but it was still good), Anna and I bickered the entire way and clothes were bought :3.
I see now why people draw comparisons between Melbourne and Sydney and I have to say I was impressed enough by my four day trip to agree that in terms of cafe culture there is almost no comparison. Melb was all brunch, excellent coffee (without fail!!!!!), too many boxes of macaroons and gorgeous retail boutiques. I also can't get over their tramsport (haha see what I did there) system, it was so friggin efficient my heart hurt. I hate city rail with a renewed vengeance.
I think I also went to melbourne with a very clear idea of what it would be like, but our decision-making was so mercurial that often our set-in-stone plans would change by the minute. As a result, we had two too many meals of dumplings and a breakfast at DFO LOL. (Although they were both good anyway so I shan't complain.) On the last day we finally visited Degraves St and I realised we found the melbourne we were chasing all along! We're definitely going back and doing it right next time.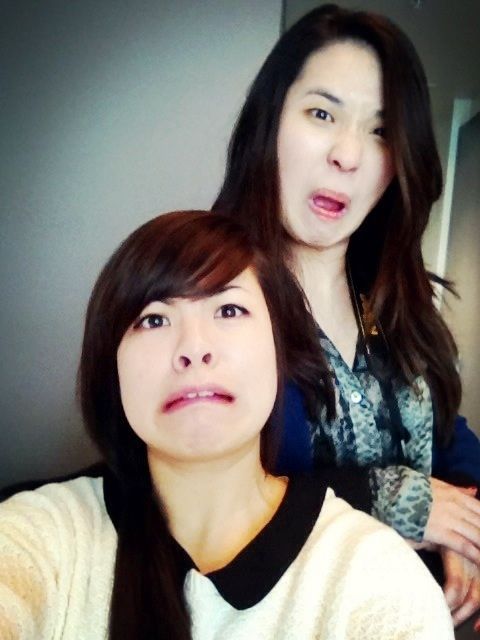 Checking in at the botel and freshening up before we go out ^_^
(Bitch what chu even know about beauty)
Ok I think my car will be ready soon (this blog post took so long to write on my iPad omg) so ill smell you guys later! Xoxo
Monday 12:07 PM Moar snapshots woohoo! Mostly from ma iPad :)))), uploading DSLR ones to photobucket shortly! (I've already done quite a few on Facebook but Facey decreases quality soooooo nup. I really want to have something substantial to put on my photoblog!!!, it's been forever!!)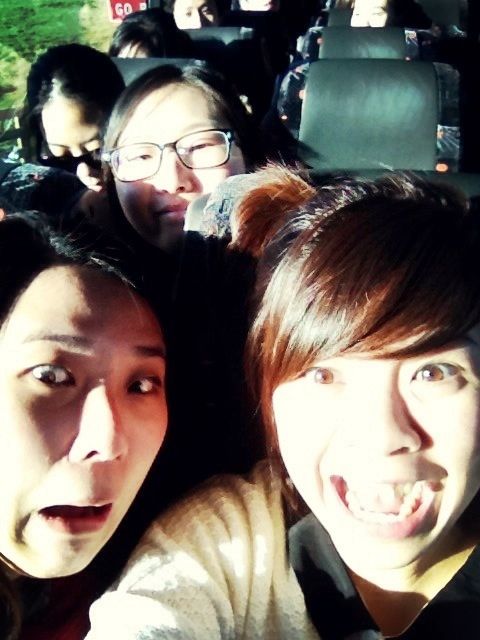 Skybus on the way from Avalon airport (which is in the middle of nowhere) to Melbourne's CBD/Southern Cross Station, which was right next to our hotel! (We stayed with Travelodge Docklands)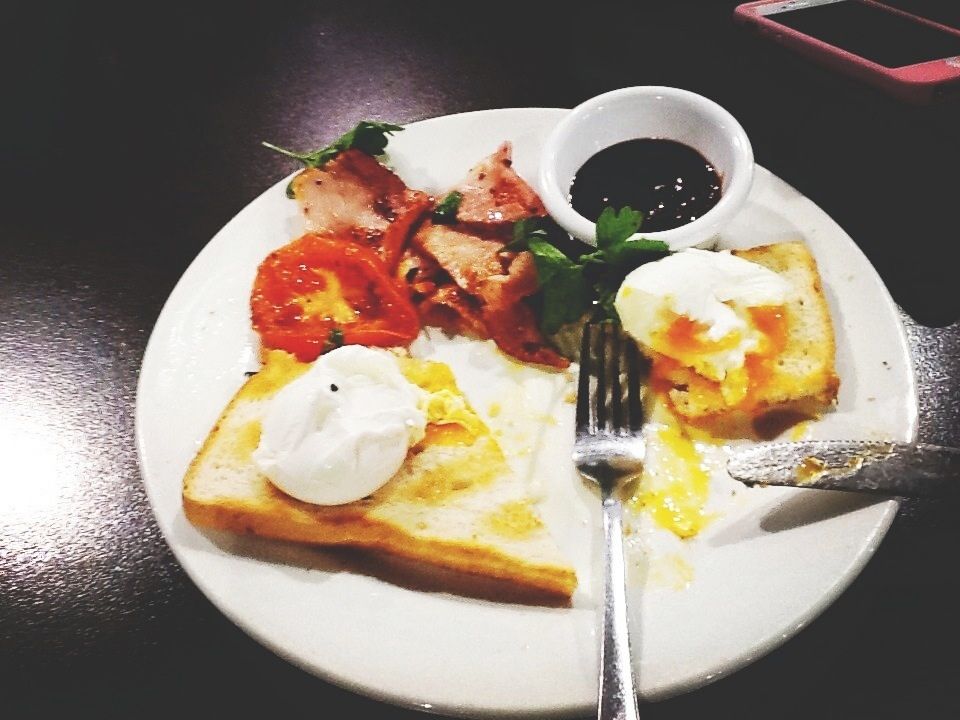 Aforementioned brunch at DFO, South Wharf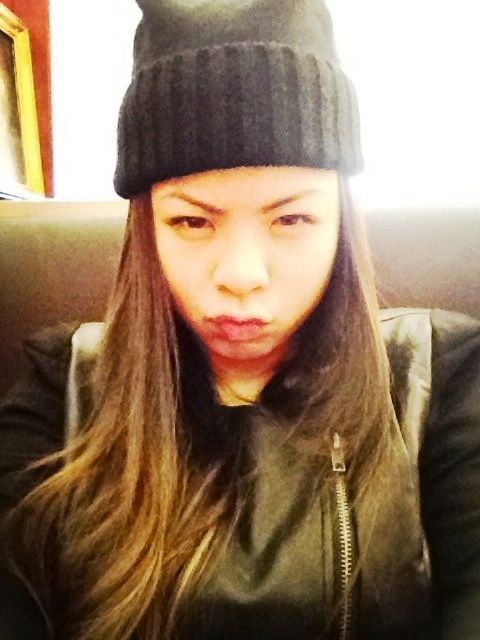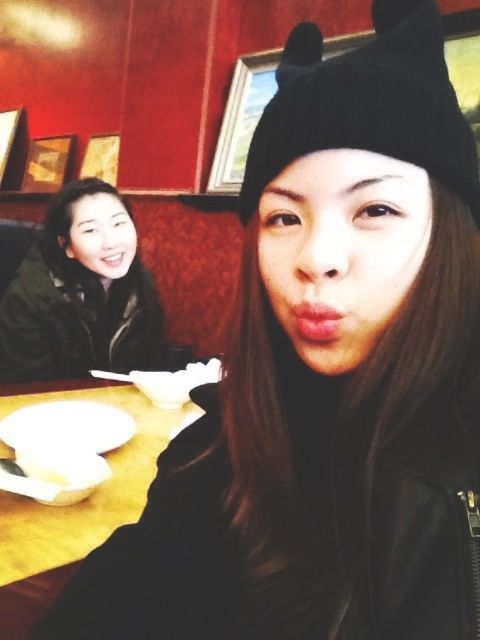 BEFORE -- Grumpy because we are cold and our bellies are empty. AFTER -- our bodies are probably composed of 70% dumpling at this point and thus sated for now
Wonderful, vibing Degraves St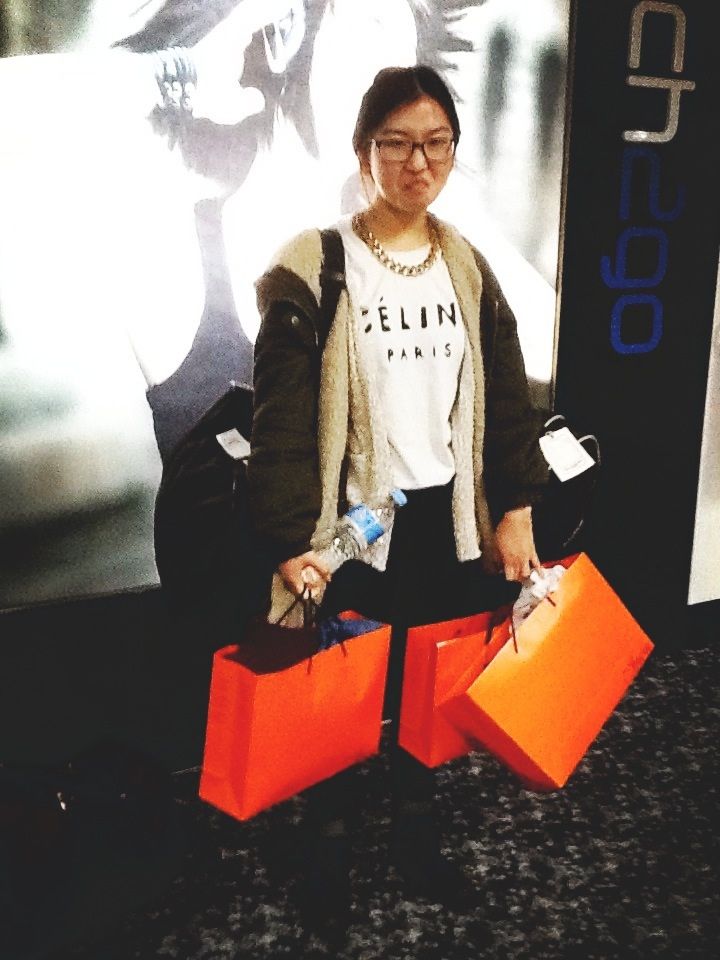 HAHAHA We developed so many inside jokes on our short four-day trip to Melbourne wtf. This is Anna's face of disapproval :'D
Probably much more to come guys!!!!! I can't believe how busy I am these holidays. First this trip to Melbourne, and later in the afternoon today we have some close family friends of Papa's arriving in Sydney so we'll have to entertain them for a few days, during which my BROTHER is also coming from China sooooooo oh man. (And then I have snow for a whole week right after!) I need to gym. And see my friends :( And work!!, lol my bank account is so fucking lol right now. I will probably try to work every friggin day even though my bro is in Aus and I probably only see him once a year. (But seriously my bank account is in serious fucking trouble.)
Labels: BEST I EVER HAD., holidays, photos, travel, update