Today I
got to Nick's a lot later than expected. Gymmed with Q at 1:30pm (bumped into Amiejays! He's such a cutie hahaha his hair), went home, showered, came back out and to my frustration had to endure traffic for some while before I got to drriiiive. (And even then there were 'mobile cameras'. I don't actually know what that means. I'm pretty sure I went over the speed limit for a few seconds so uh am I going to get another fine fml)
Anyway, it ended up being worth it anyway (it always is). The weather was amazing - so it ended up being a beautiful drive anyway, snuggles with N, good food with good company and late-night warm milo hehe. Also brief jam sessions with Colline's cousin!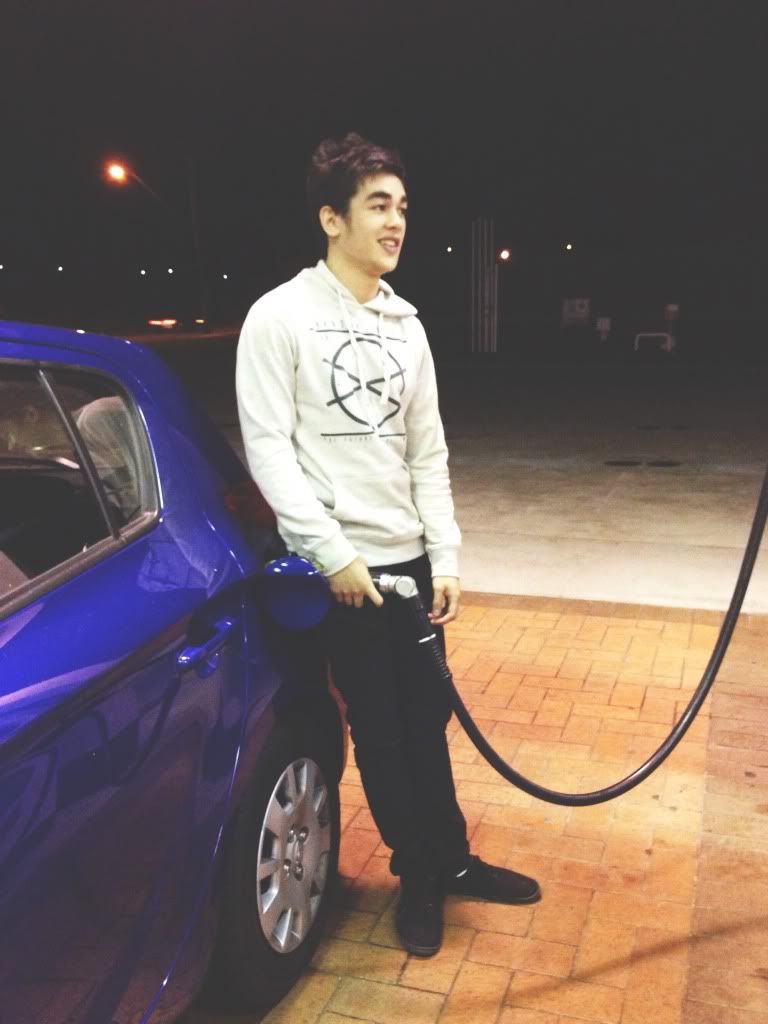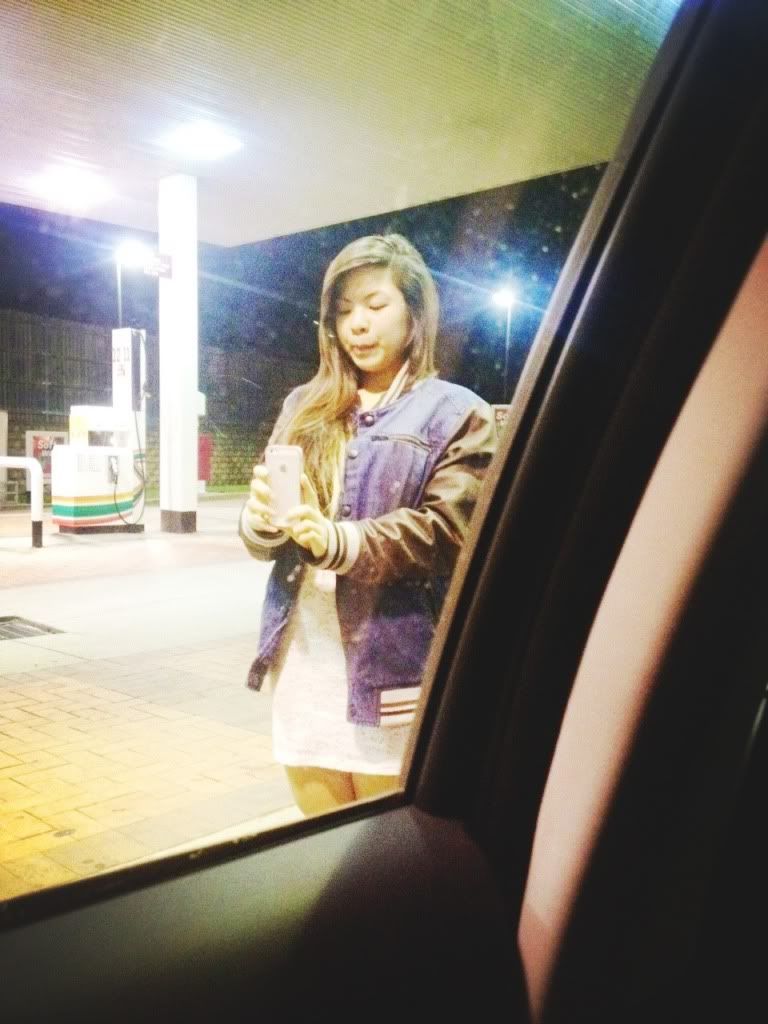 Snapshot of Nick refuelling. So John (Wilde), who stayed in the car, took a snapshot of me taking a snapshot of Nick LOL.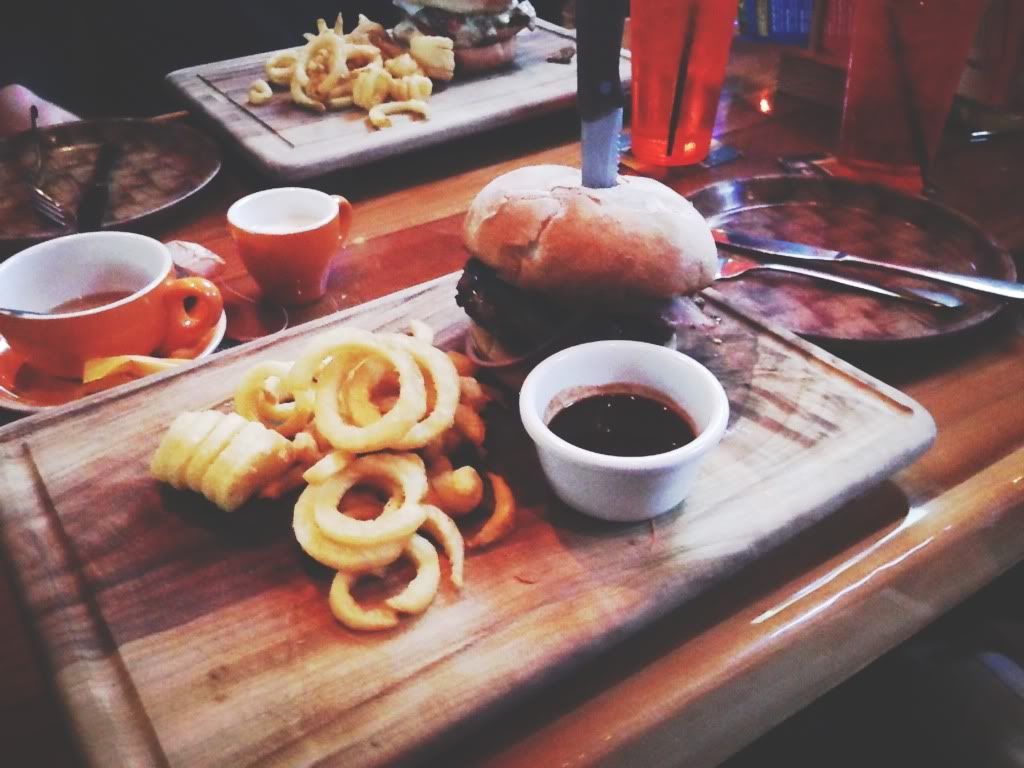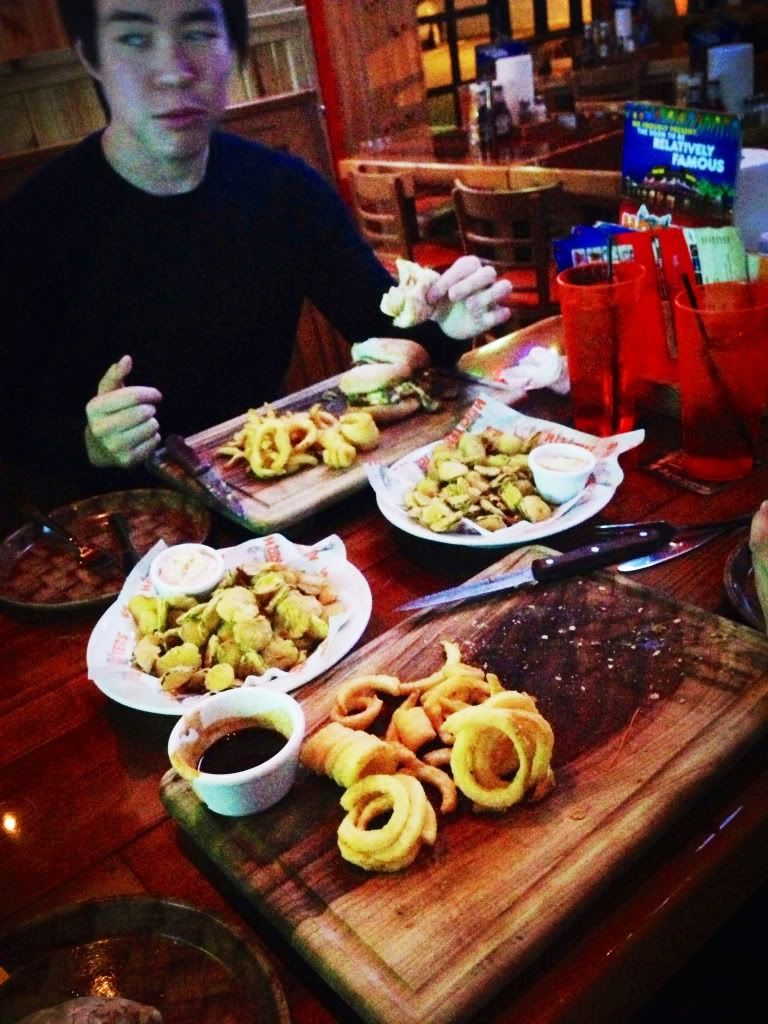 UUHHHHMM.. YUM. Fkn Hooterz!!!! Y u so expensivuh. But I was craving a burger anyway MMPH craving satisfied. Hehe Samson's face in the second pic :'D
Samson and Nick's adorable bromance
After Hooters we went to their skate park and they skated around for a while! Colline and her like, entire family came and joined us too. It was freezing, but I jumped around and stole everyone's penny boards from time to time and made ma own fun. :)
Headed to Colline's afterwards where we sat and explored her new house (she moved recently). We made milo and Colline's little bro Theo asked me to arm wrestle so I was like uh okay. AND FML HAHAHA I DIDN'T EVEN BEAT HIM WITH BOTH HANDS WTF. (For those who don't know) I'm left handed so I beat him on left hand but he beat me so easily with right wtf. Whatever just going to blame it on Chest day.. #legitexcuses
We also played around with Colline's ..crazy-new-levels-of-super-sensitive-widescreen-TV. YOU LITERALLY HOLD YOUR HAND UP IN THE AIR IN FRONT OF YOU AND HOVER, AND THE 'CURSOR' APPEARS ON THE TV. YOU MOVE YOUR HAND AROUND AND THE CURSOR MOVES AROUND W T F. AND WHEN YOU SQUEEZE - LITERALLY THE MOTION WITH WHICH YOU WOULD GRAB A BOOB LOLOL - IT 'CLICKS'. HAHAHA Aaaaah. And this show called Embarrassing Bodies on and WOW oh my god that show was so not PG13 wtf. Had to chase out Colline's younger cousins from the room hahaha.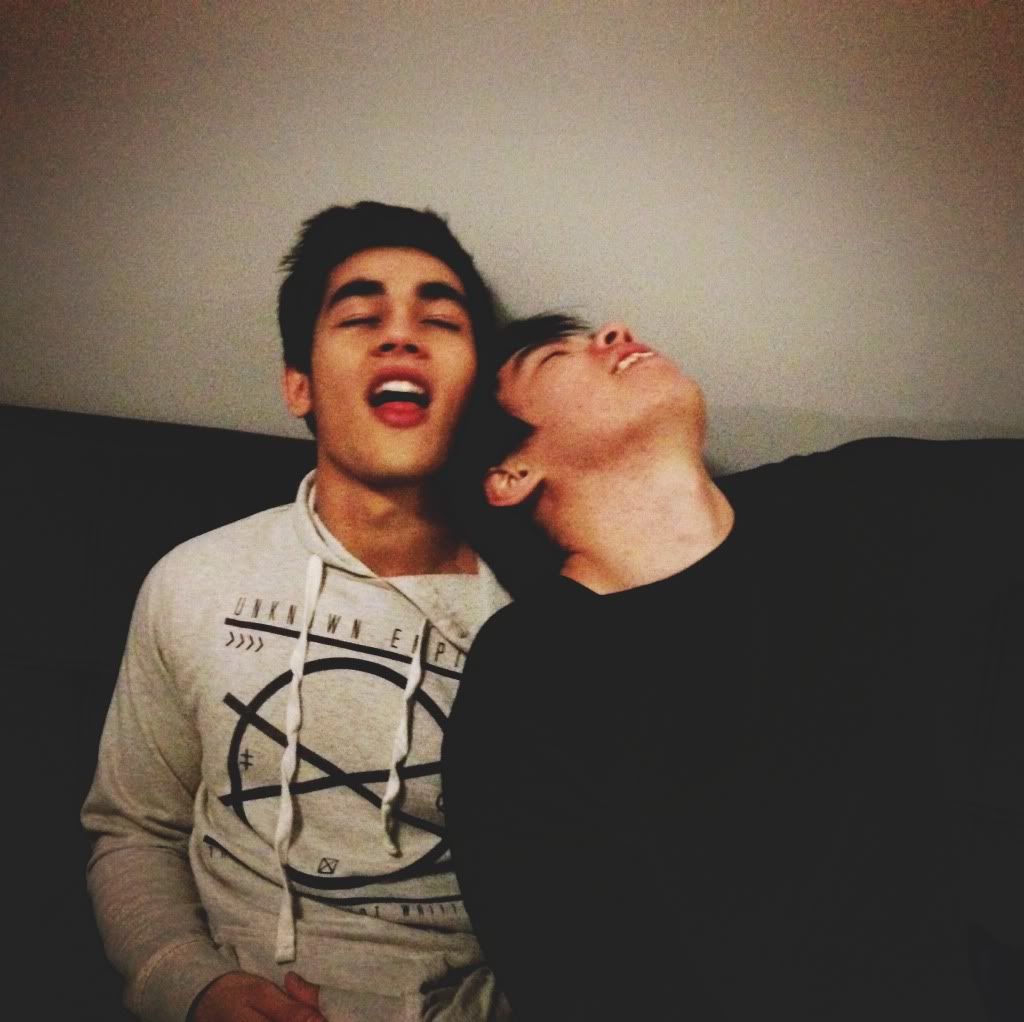 Moar bromancin'
Nick was attached to Colline's guitar all night; then again, he's been super attached to his guitar in general lately! I also turned into a cougar that night wtf HAHAHAHA. One of Colline's adorable little cousins was walking about the living and Colline said to ask for a kiss because he'd give it. (Bee tee dub he's like three or four or something ok.) SO I DID AND I POUTED MY LIPS AND DIDN'T THINK HE WOULD KISS ME ON THE LIPS BUT HE DID HAHA AND FML HE LITERALLY WIPED HIS LIPS LIKE 4+ TIMES AFTERWARDS HAHAHAHA. FOR THE RECORD SO DID I OK He was a lot more salivarey than I thought LMFAOOO. Anyway yes then everyone pointed out that a) according to him I am disgusting to kiss because of how profusely he kept wiping his lips and b) I am now his first kiss wtf. Not too sure about how to feel about this.
Oh and good news everyone!
Nick and I have decided to adopt yay thanks to everyone who's been so supportive of us from day 1! xoxoxo
Haha no this is just one of Colline's many cousins. THE WOMAN IS LIKE A LEB WTF SUCH A BIG EXTENDED FAMILY AHAHA. (Actually I think all Filos are just like this) And for future reference no this is not the one I kissed, the one I kissed was younger and cuter and had legit light brown hair wtf. Heh
Ok J Yunz is tired now!! Goodnight qt pies, I hope everyone sleeps well! ^.^
Labels: dinner, food, gym, hehe, outing, photos, smile, weather