The last few days
(and the next few days in fact) have been/will be fairly busy. I have not a single day to myself until ..literally Thursday 21st, two weeks later wtf. In a way though, I'm pleased that I'm keeping busy. I hope I get enough sleep! (You should see my eyebags. I have the most -_- face going on right now)
Late (Anna's) birthday yumcha with my babes!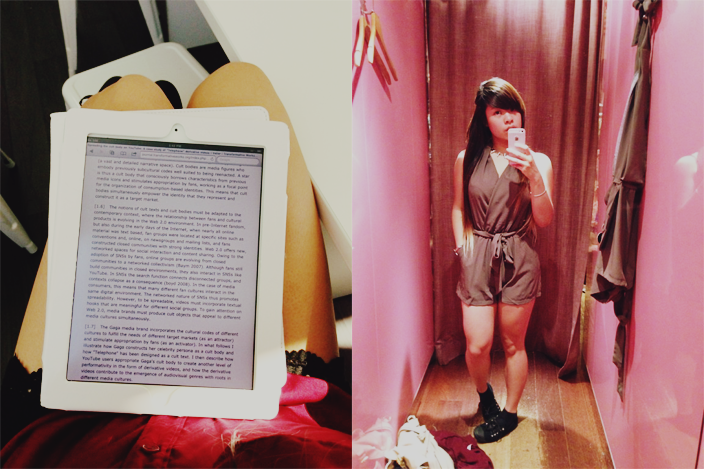 Studying at work wtf (I do this a lot now. I will rarely be seen without readings of some sort or my iPad in my bag. Where the fuck was this dedication during the HSC?) and a new overpriced khaki playsuit from the shop lola in the QVB. No impulse purhcases for a while. (I need to find a backless bra, hah. Good luck me)
Car selfies. DIDN'T BLUR MY SKIN OK IT'S all the filter................ LOL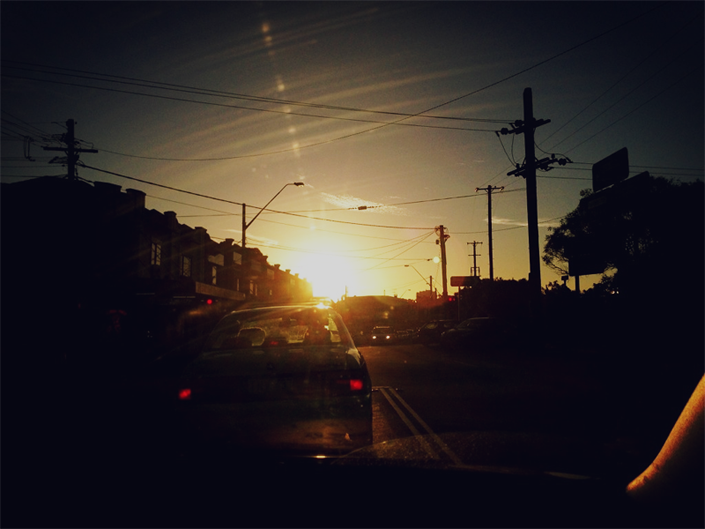 It was a beautiful Thursday. Spent my day eating yummy food (albeit terrible service) with girls I've loved pretty much mah whole life, gym with Q, Sophie and Terry and a beautiful drive towards the sunset to dinner at Third Rock with aforementioned people.
I overslept this morning - by way too much! I haven't slept past noon in a while. PLANNING TO TOMORROW HEHE. I am so so tired. Goodnight my lovelies :* I have a trip to Officeworks, the gym and Eurobay with Q planned tomorrow; let's hope I eat well and study!! (HAH! Oh god.) MWA!!! xoxoxoxoxoxoxoxo
Labels: busy, exxy, gym, mydae, photos, shopping, tired, weather, work