The sun peeked out of the clouds
just as I started blogging. Hello, sunshine! ♥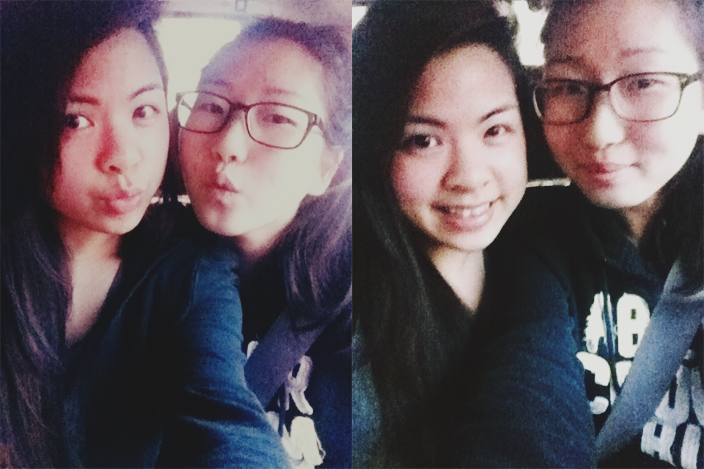 Annabubbles and I in the car on the way to Sizzler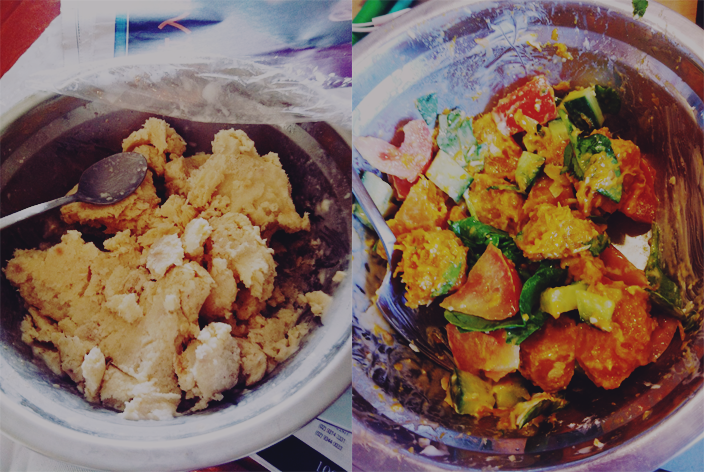 Homemade things! Made peanut butter and jam icecream // a vegetarian pumpkin salad ^.^
After gym a few days ago :3 Food from D to D at Beverly Hills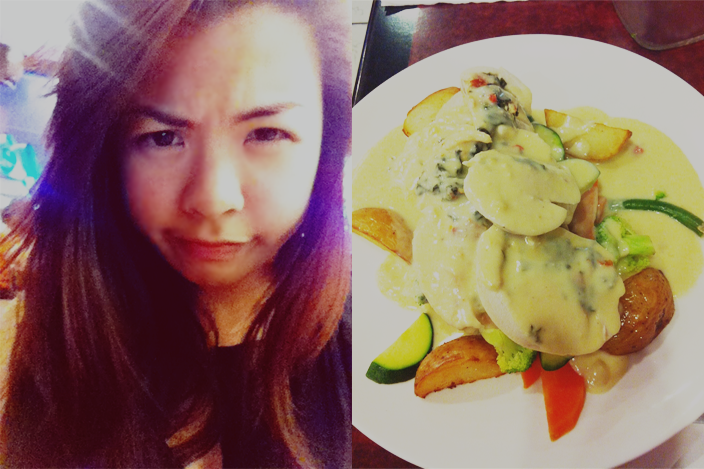 Post swimming!! Scrunched up face because I had no moisturiser and my face was super super dry and uncomfortable because of it, and this is an unattractive photo of my yummy meal.. ..of chicken. On Vegetarian Sunday. Which I totally forgot about wtf. #fail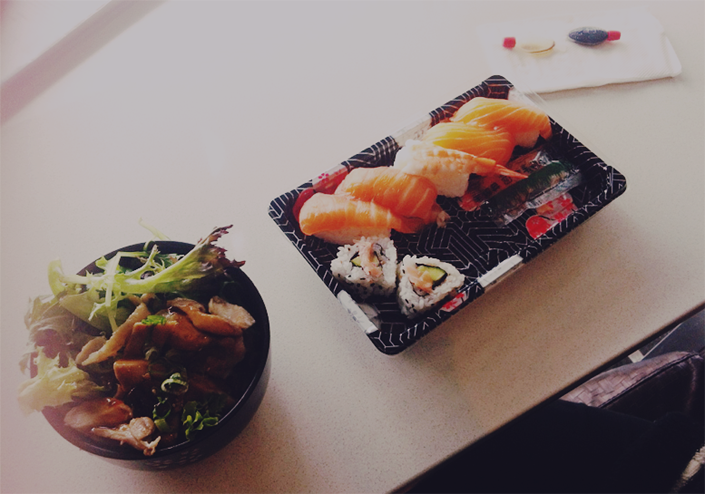 Yesterday's lunch break with Mona :) Look at our little meals HAHA D;
The best reason to look forward to Mondays. I never, ever, ever dreamt I would ever love things like running or eating healthy things or playing a sport where hand-eye coordination is involved. My friends are the greatest things in the world.
The tickets to Korea have been bought(!!!!!). Today, I was two hours late to a planning session with my group members / good friends, left almost immediately to get lunch, sat down, discussed a little bit, got up to get a (huge) affogato, came back and planned a little bit more and they left to go home while I shopped and spent more money on clothes. Oh dear. The money I made from work is very, very rapidly depleting.
I'll really have to get cracking on my assignment! Still glad it's only 2k - 2.5k now FUCK YEAH COME AT ME!!!!!!!!!!!
P.S.
It is Oct8rgy's anniversary in three days!!!!!!!!!!!!
My friends are perfection!!!!!!!!!!! (And I already have my outfit planned)
Labels: BEST I EVER HAD., exercise, food, fun, oct8rgy, photos, smile, Uni