Anyway, lately I've been going absolutely batshit crazy on eBay. Oh god. Just then I calculated how much I spent and it was a good $111.50 /___\. Thank god I have a job or else I'd be broke as fuck honestly.
ANYWAYS, here are some photos of Smile Design Orthodontics, which is going to be my orthodontist for Invisalign~!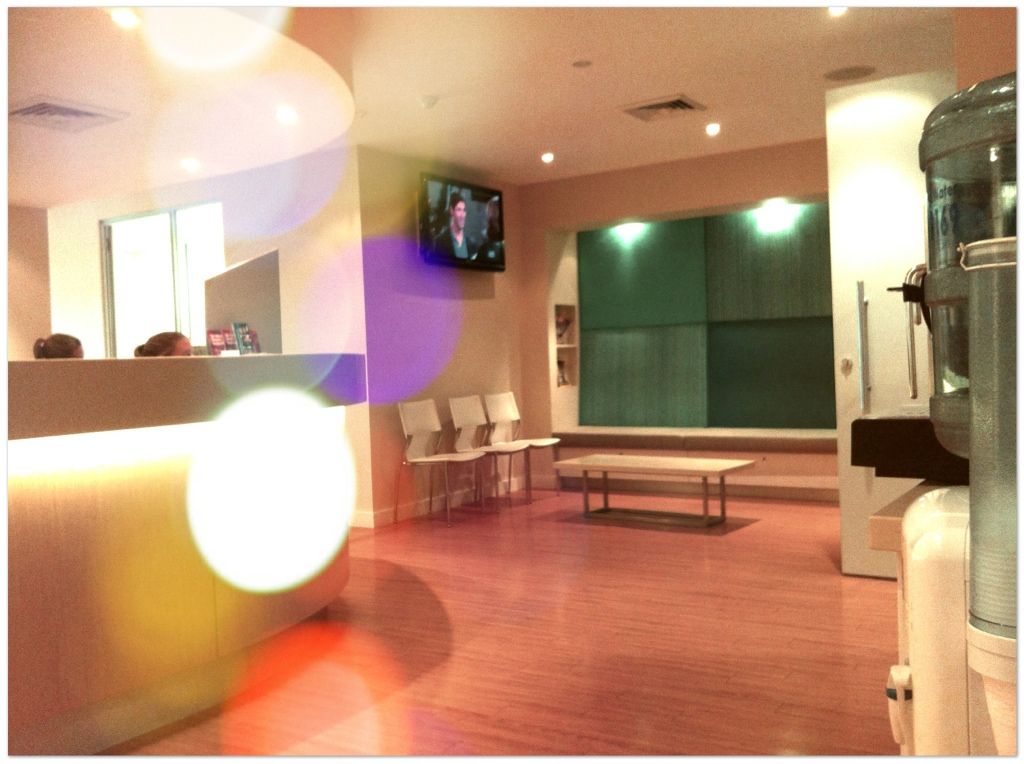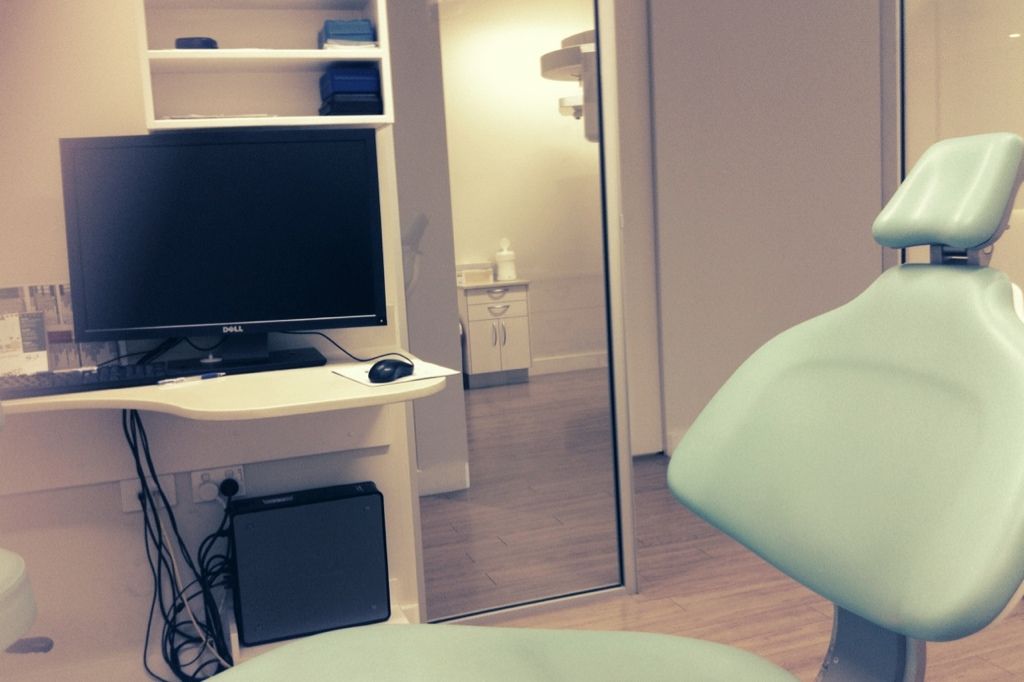 I LOVE how professional and clean everything looks uughghghghh. Such a sucker for good presentation haha. (It matters.)
And then afterwards I went downstairs (Smile Design is just upstairs of PA! So so so close #happey) a sexy-ass Lamb Kofta salad from Park Avenue Cafe. LOOK HOW BIG IT IS LOL :D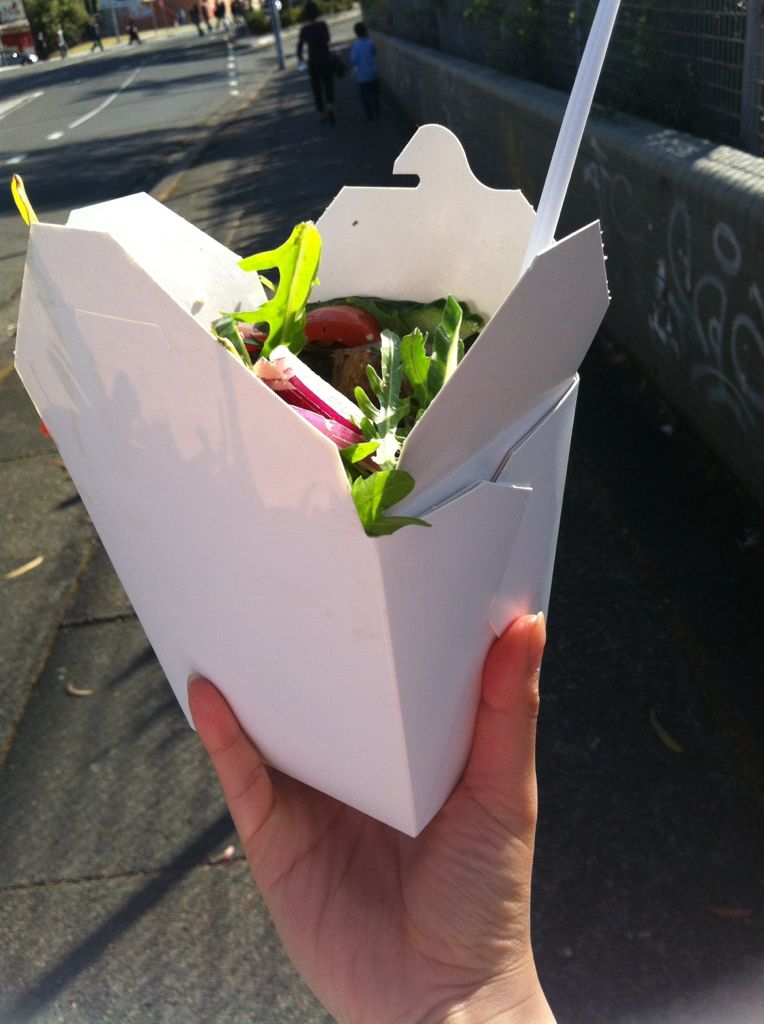 I didn't realise how much I needed to get done for Invisalign. So I have a supernumary tooth right (which means I have a fucking extra tooth underneath all the teeth you can visibly see what the fuck) and even though I never knew it existed until like three months ago, it could
potentially
pose a problem somewhere down the track so I'm going to get my wisdom teeth and the supernumary tooth pulled out. BUT NO, NO, THAT'S JUST THE BEGINNING. So after my Invisalign consultation yesterday, I had a whole other heap of shit to do - I have to get a 3D scan of my teeth at Miranda (because of this damn extra tooth I think) (so fkn annoying. why), then I have to go pull the teeth out, THE CONSULTATION OF WHICH is a freaking month and a half away, and then after I pull my teeth out (which is going to be like a month after the consultation I bet you anything) I have to recover for a few weeks before I can even BEGIN the Invisalign process. And even then, I have to do all the moulds and shit and they need to send it overseas and have to make models and send it back and then give it to me.
WHAT THE FUCK. I'M NOT GOING TO BE DONE WITH ALL THIS UNTIL FUCKING 2014 PROBABLY. X_______X
In the meantime I shall enjoy having unsightly but at least painless teeth ?___?.
This is a sneaky shot of my workplace. I thought it would be more glamorous wtf, like cubicles and stuff, but really the main place that people get stuff done are just rooms with computers and headsets and things. :) At least they roll up the blinds when the sun sets! I always love looking out the window because the sunset is actually gorgeous.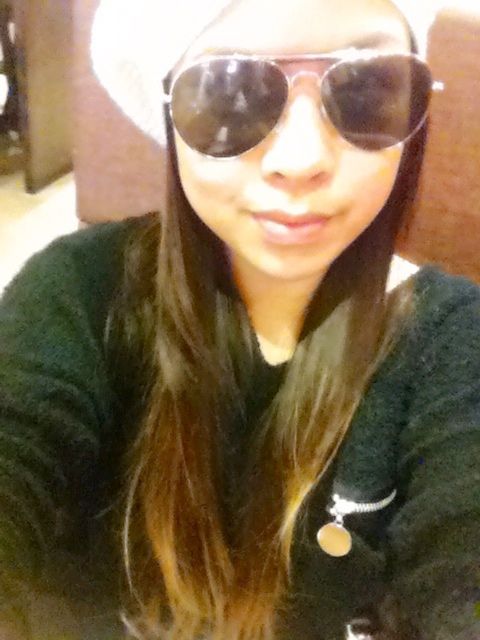 Me at work. Me sporting Lindsay's (dad's) sunglasses. I wear my beanie on my terrible hair days AHAHAHA. Which are plenty.
Today we were meant to go to the beach! But it sprinkled late morning and because all our times were messed up + not even all of Octo could go, it was called off. At least it's beautiful now! n__n
I think I shall go read for a bit. Have a lovely day everyone!!! ♥
P.S. For those wondering, Invisalign is 9k+ for me. Hurrah. I am so going to make shitloads of money in the future so I can spoil my parents wtf.
Labels: food, Invisalign, photos, random, update