Mediocre food post :) This was Q and my cheat day at Ajisen Ramen, and then 85 Degrees, and then Meet Fresh..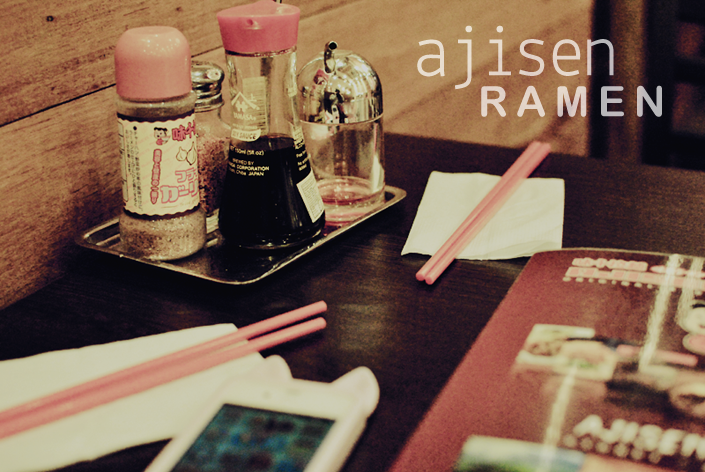 Chicken Karaage Ramen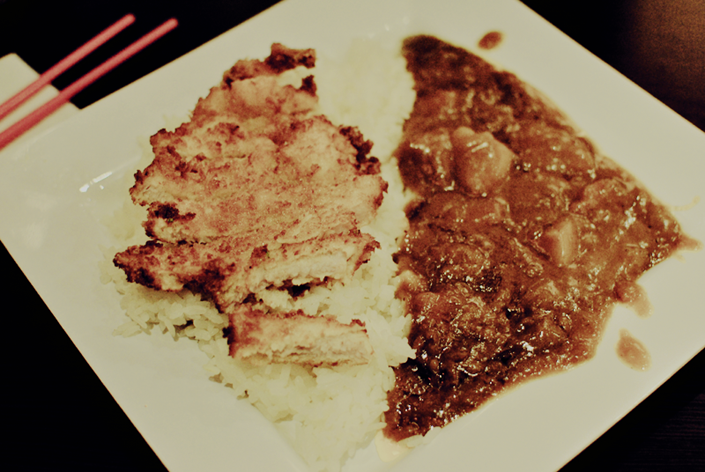 Katsu Curry Don (I was craving this a few days ago :3)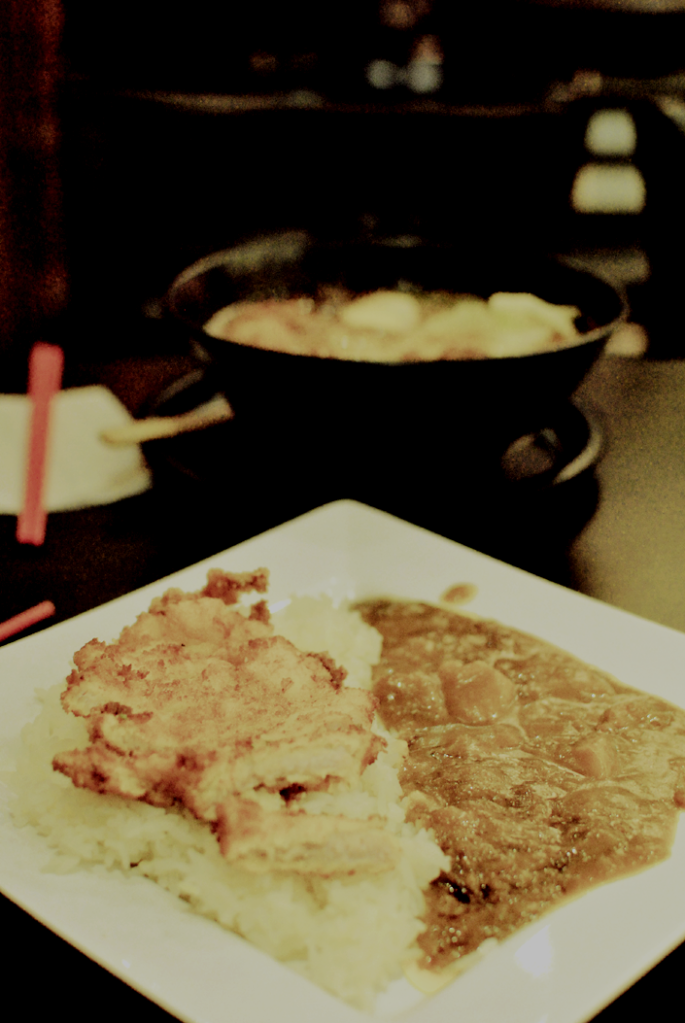 I was instructed to go to Ajisen Ramen and order first. It wasn't very busy that night so the food came out so quickly and I ended up looking like I was ordering for two for one haha

I wasn't kidding when I meant that this was a 'mediocre food post'.
The food was mediocre, the photos are mediocre, this post in general is quite mediocre, etc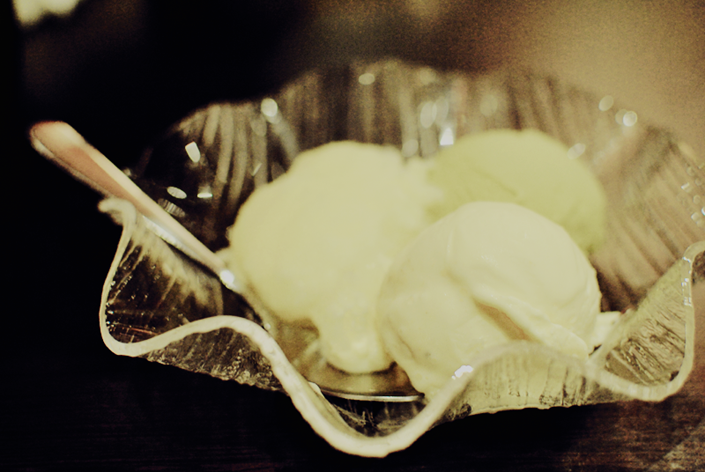 The servings of icecream was almost laugh-out-loud pathetic. The service was also so terrible I couldn't even be bothered being mad enough to say something. They were teeny, teeny, teeny tiny balls of icecream - look at the spoon and compare. It looks like a really big spoon or something right? No, the icecream is just so small you could very easily balance one ball of it on the spoon. AJISEN RAMEN Y U SO STINGY? Y UR STAFF ALL FOBS? >:(.


U.S. Cheesecake that didn't really taste that cheesy and a nice enough Coffee Brulee cake from 85 Degrees
Now Playing: Lost - Frank Ocean. My new favourite album hehe :D Hit me with your favourite songs on my
formspring
please!!! I am forever in desperate need of new music!
Had a tiring day of work today. I can't wait to slip into bed and watch Daria :) xo
Labels: dinner, food, photos, tired, zz