As pathetic as this sounds,
one thing I like about going out is knowing I have something to blog about / pictures to dump into my blog hehe. Tonight was dinner at Bayblu, which I always saw as we drove past school and had always wanted to eat at and tonight we finally did! It was pretty high class - a real
restaurant
, with waiters who actually memorised the specials on the menu, wore ties and everything. (As you can see I am clearly easily impressed.)
Wondrous fiery sunset! I was the only one who appreciated it, Jamie just said he should've brought sunglasses and Qin laughed. LOL ♥
My
Thai beef salad entree
! The dressing was a bit too chilli for me to handle but otherwise a great refreshing starter, although there was admittedly not much beef (there is a lot more cucumber than meets the eye)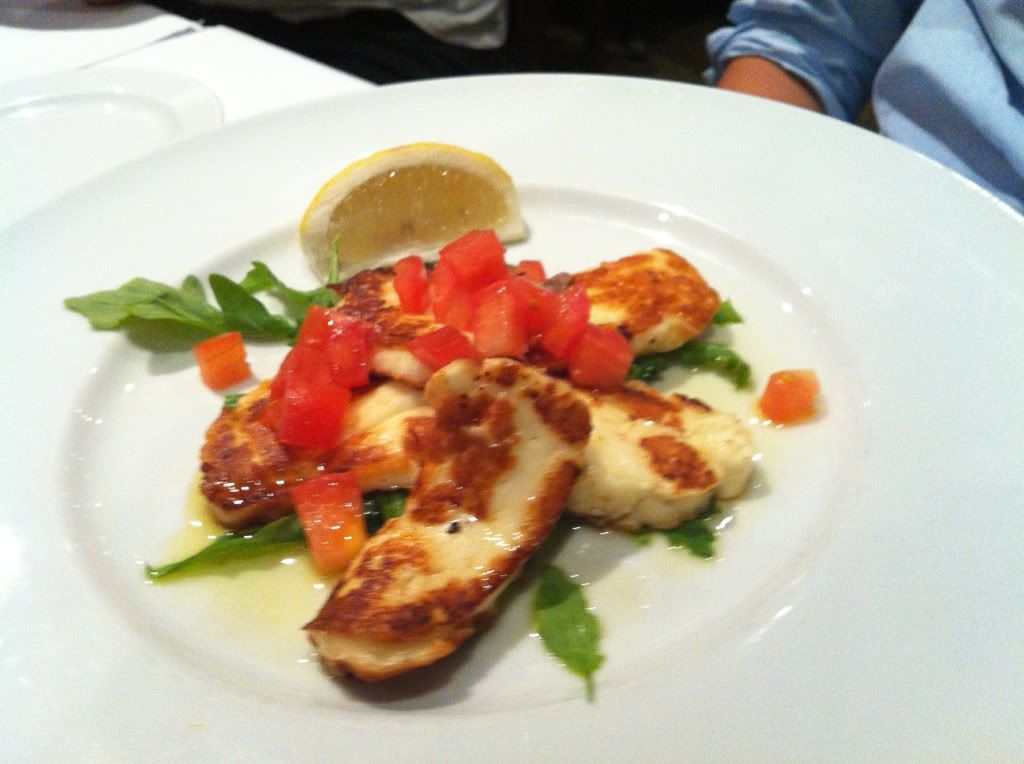 Amiejays'
Haloumi Cheese entree
! I had a little bit of the haloumi. Very nice :3
Coot kuntz. Wangays was sah adorable tonight, his hair is getting a bit longer so his fringe had a little curl to it AHAHAHA.
Terry's
Pork Belly
!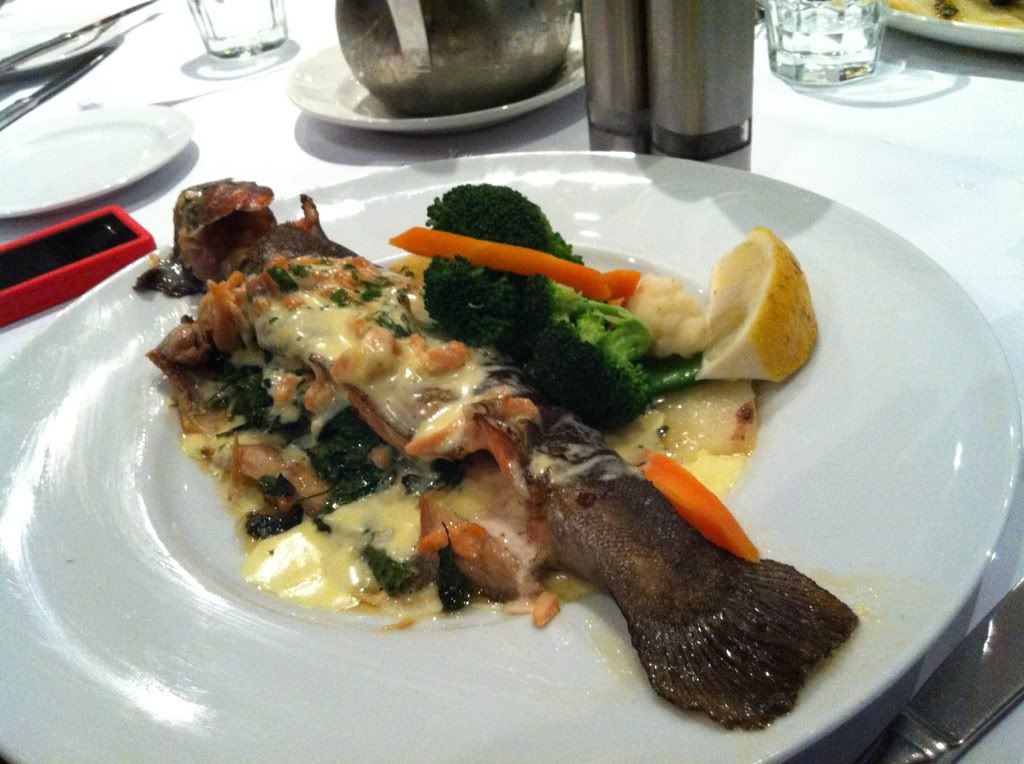 Kim's much larger-than-expected
rainbow trout
hehe :)))
Amiejay's main,
veal medallions with mushroom
. The sauce looks gloriously delicious
My
Atlantic Salmon
main :)) I do wish there were a bit more sauce though. Lub dat shet
Afterwards, we headed to BayVista in Brighton where we proceeded to pave our way towards diabetes:
Lovely Kimbo refused to eat until everyone's meal came! As a result, her chocolate icecream became a chocolate milkshake
Terry and Q's ..massive.. goblet.. dessert thingies (shut up I don't know the menu)
My strawberries, icecream and fountain chocolate dip. You'd THINK I'd be able to finish it. But I couldn't. TT__TT"
Okay, enough food photos haha! I bet y'all are hungry now, apparently my pictures have that affect. :P See you all soon! MWA!
P.S.
One of my favourite 18ths, Jamie's. I remember how we all used the wrapping paper and fashioned accessories out of them.. I made a haute couture collar, Lynn made a hippie headband and Wangays - crown? HAHAH. I miss it. We had so much fun.. Makes me smile.
Labels: bdae, dinner, food, oct8rgy, outing, photos, smile, yay