For some reason, I feel like people have been celebrating/anticipating this year more so than any other of the last years, or maybe I've simply been caring + noticing more than before. It feels a little different than before; in the previous years, it wasn't that big of a deal that a new year was beginning, it was just another part of life. But I dunno.. This year seems kinda special for some reason. And that's not a bad thing!
Anyway, yesterday was city for dinner and fireworks. We - that is, Sunny, Kim, Jamie, Terry, Qin, Belle, Alice, Johnson, Denga, Phil, Leon, Anna, and Lorraine and Vivzi - ended up only eating dinner at Ajisen Ramen BUT THAT WAS OKAY! LOL (would've liked to go Darling Harbour to eat, but that would've just been naive). We pretty much went straight to 'Beautiful Ball's Point' again (at like, 9 45 pm - so early) and messed around for a bit, playing spin the bottle with what was originally Truth, Dare, Double Dare, Kiss a Girl/Boy or Torture, but later, Truth and Dare were ommitted so it was just Double Dare, Kiss someone or get tortured. LOL surprisingly no one chose torture (actually wait, I think Denga did, did he? Whatever, he got a wedgie from Terry) but the rest of the contents I will not disclose LMAO. But yeah there was a lot of screaming and laughing and piggy backing (?_?) and cute kissing-on-the-cheek (hello, we're tame as fuck). I was randomly really energetic during the whole thing so I kept fucking running around ROFLOL. Sunny piggy backed me and spun me in so many circles that I fell onto the grass and lay there for a while (before getting up again and screaming and running around. Apparently I don't get tired on New Year's Eve). I regret that Wangays wasn't there, he was off being cute with his family hehehe and Lynn is off in Korea. I FORGET WHAT YOU LOOK/SOUND LIKE. COME BACK SO YOU CAN REMIND ME. FOREVER :(.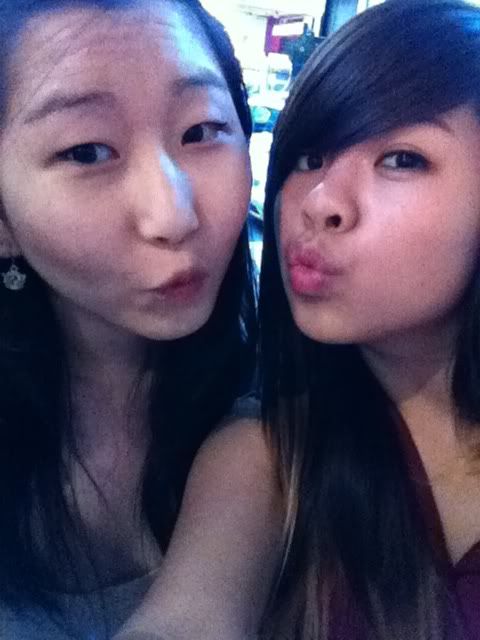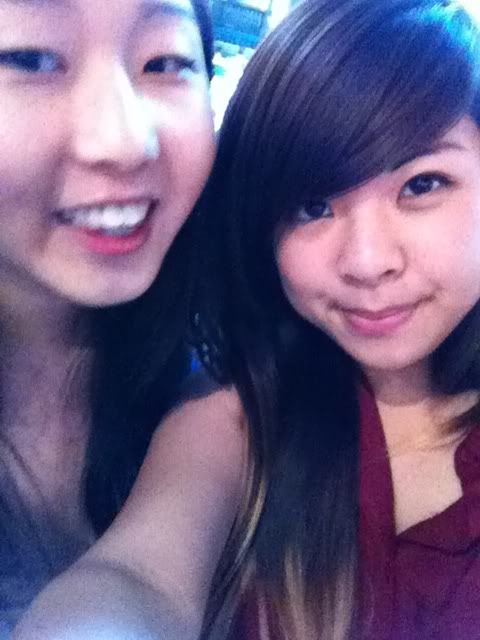 The fireworks were actually quite beautiful this year n___n I was a little disappointed last year, I had thought they weren't beautiful enough, but I guess there's been some upgrades in firework technology (if there even exists such a thing). SUNNY (wonderful, tanned, trolling Sunny, who is leaving Sydney soon) might upload photos later today so
I'll edit this post if they come up!
here they are :')
It was incredibly packed at Waverton station when we got back, and we hung around for at least 15 minutes (many of us texting HNY to various loved ones), knowing there would be a lot of people. We lined up in the totally wrong train line before we realised that we should be going
back
from where we came from rofl. GO US
Sunnehbubz is going to Guang Zhou tomo :((((! The upside is that I'll get to see him for a week because he'll be there when I leave for GZ (which is from the 11th of January to the 5th of February. I think I'm actually going to write blog posts, email them to Wangays and get him to update for me EL OH EL. Good god it's going to be hard for the Social Media whore to give up blogging [China censors a lot of sites, including Facebook, Twitter and Blogger. Which is pretty much all I go on]). I'm still looking forward to going to China, though - it's the first time I'll be flying somewhere
on my own
and I'm quite, quite nervous. LOL hope I meet someone really cute to sit with on the nine hour flight but knowing my luck I will be seated near somebody too large for shitty Southern Airline Economy class seats and with pungent body odour and smelly feet.
Let's hope this doesn't happen.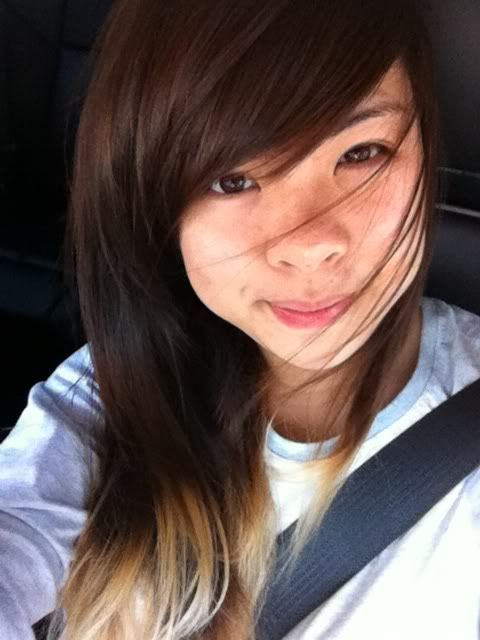 Not that my male readers care, but my brown eyeliner smudges incredibly easily :(. The wing was totally gone by the end of the night cause I kept being paranoid I had panda eyes! O WELLZ I SUPPOSE I'LL MAKE IT THROUGH THIS TRAUMATIC ORDEAL #FirstWorldConcerns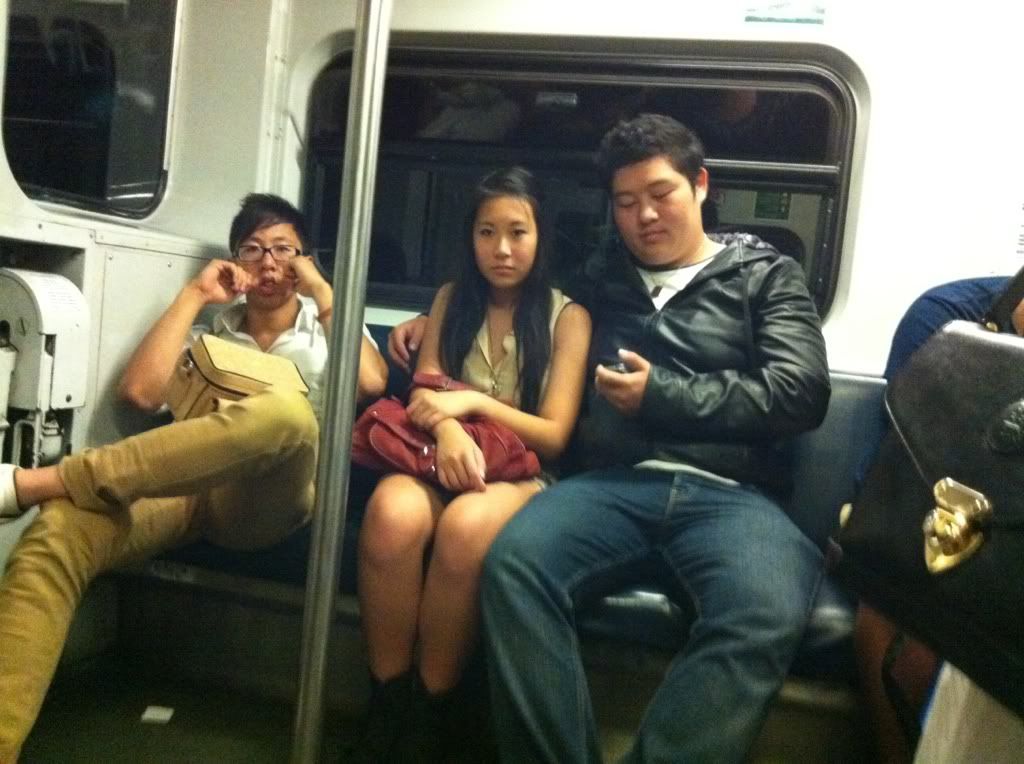 I was really happy when we got home. It had been a great night. ♥
Have a fucking amazing 2012, my lovely little petunias. Much love!
P.S. Are you mirin of my awesome sky blue + grey Raglan? And freaking ridiculicious penne chicken carbonara?!?!!?!?!? (Looks rather unappetising in this photo but oh my god it is derishus)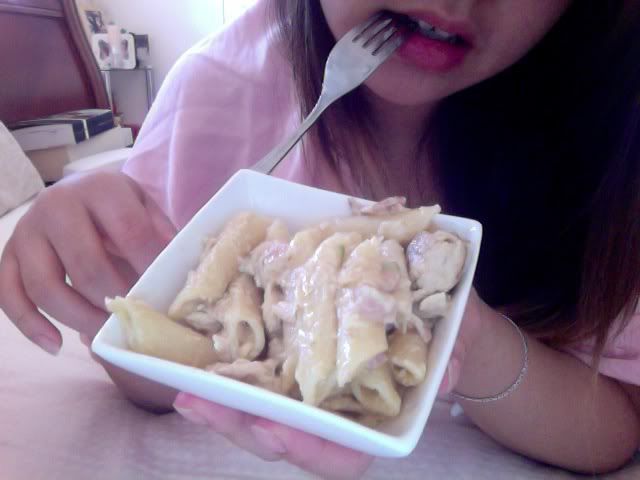 Ye buddy. i no u r.
Two of my favourite pics. Just looking at them makes me happy :))))))))))))))))
P.P.S. LOL so many pictures lately omo
P.P.S.
Okay it just occurred to me that if you just glance at the photos it looks like I'm mostly hanging out with guys or something wtf. I assure you that the better photos of me with my girls are on my actual DSLR, that is, legit QUALITY PHOTOS NOT JUST SHITTY IPHONE ONES, that I have yet to upload. :D
YAY, no longer true. Also, all my male friends generally seem to be quite physically fit. IL BE THERE SOME DAY
Labels: BEST I EVER HAD., ct, dinner, instagram, love, mydae, nye, photos, smile