Our food came really quickly! Which is a good thing I suppose, but surprising all the same, usually it takes Manmo a little while to get the food out, and considering I ordered four dishes, that's pretty fooking good yah.
Teriyaki Chicken Salad :3. Which isn't on the menu hehe you have to order it yourself hehe :3 #clearlyafrequentManmaruyacustomer Also, in the corner of the pic you see an aburi salmon nigiri :D I didn't bother taking a pic of that because I get that every single time XD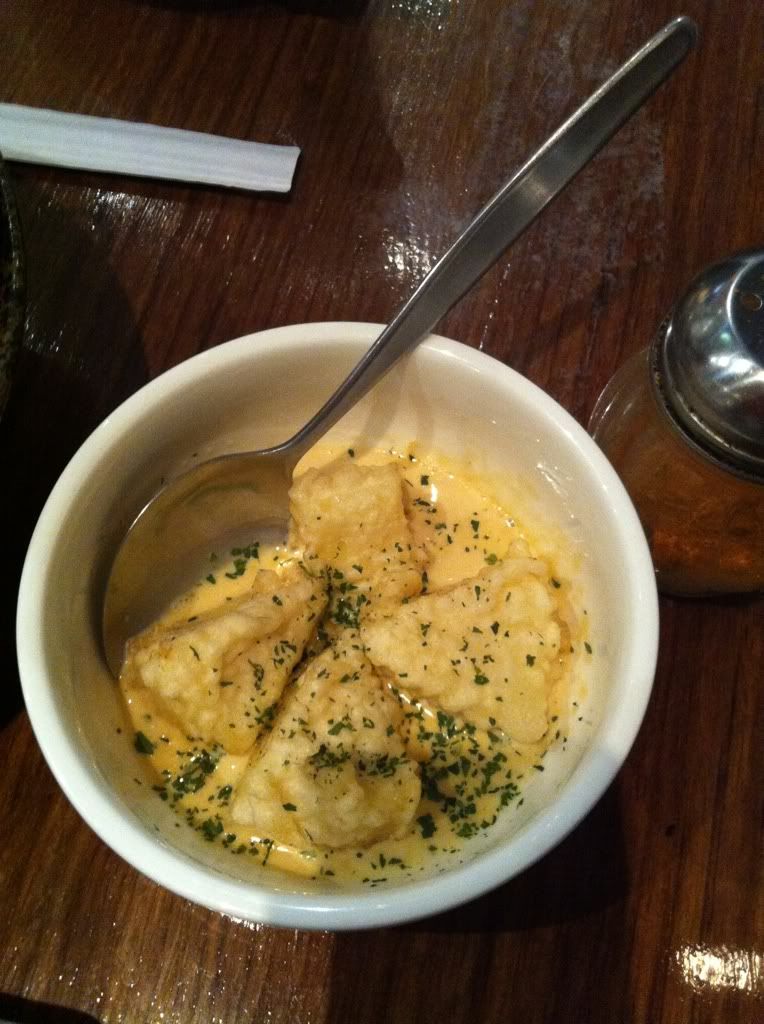 Tempura Camembert Cheese! This is really yummy but it's so fucking flavoursome that you shouldn't get it if you already have relatively salty dishes / less than 3 people or something @_@. Sooo righ dargh couldn't have more than 1 piece..
Gyoza. Ohai can I haz dumplings plz?!?!!? ♥
Hehe that's all for now :D. I have to study *sigh* I have maths tutor tomorrow, creying!! AND I'M SO FUCKING PUMPED FOR DAYLIGHT SAVING. I FUCKING LOVE DAYLIGHT SAVING!!!!!! LONGER DAYS! YESSSSSSSSSS! 8D. Loljk I'm a HSC student. Much love!!!! ♥
Labels: food, hehe, mum, mydae, random