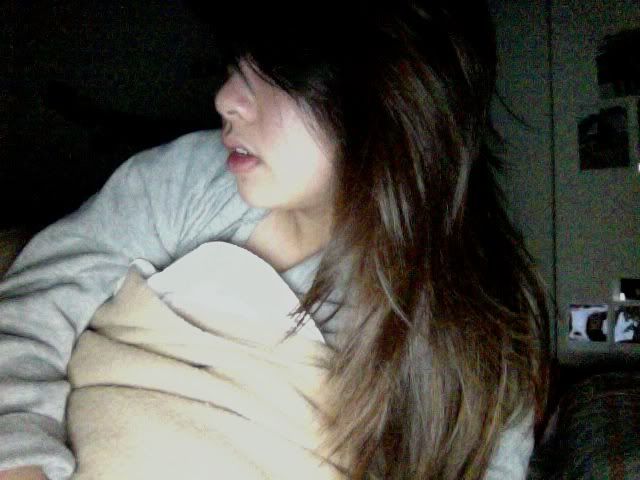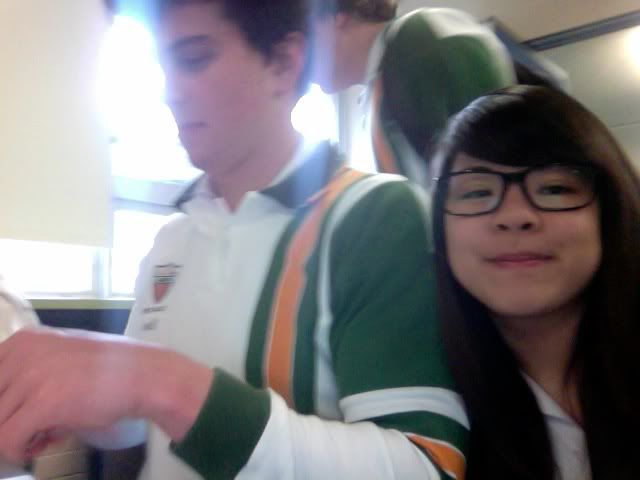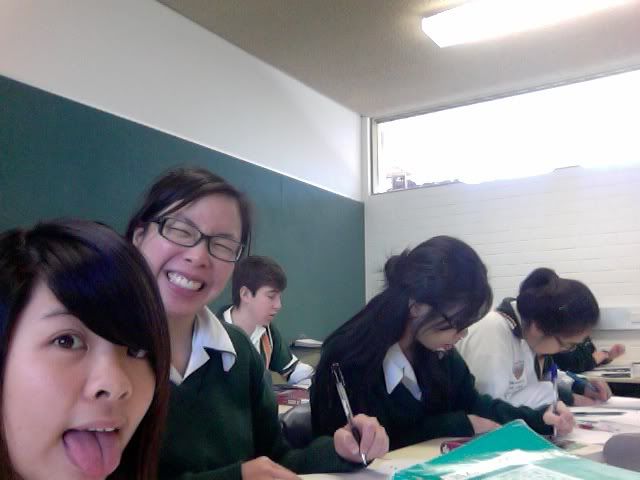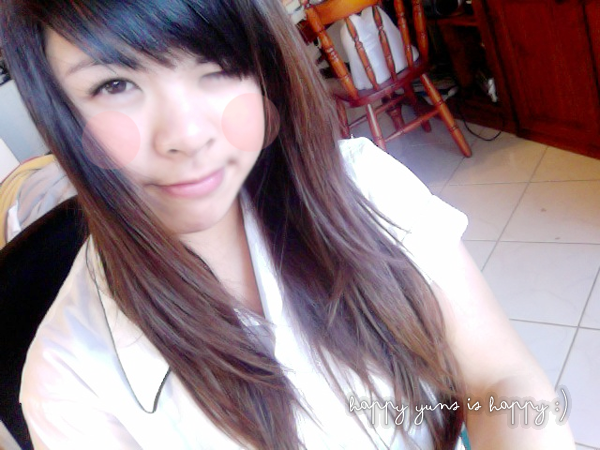 Absolutely frothing on life right now. I hadn't eaten anything since 3pm yesterday - that is, Meridian with my gym buddies that I mentioned last post - til RECESS TODAY HOLY FUARK! I was writing an essay in Engrish and my tummy kept growling :(. I bought a Mocha Dare Ice Coffee and WTF, LASTED ME THE ENTIRE DAY, I WAS SO ENERGETIC/AWAKE/PAYING SHIETLOADS OF ATTENTION IN DER CLASS (or maybe since Bio was kind of revision it felt easier than usual.. ;_;"). AND THEN AT LUNCH I WAS PLAYING BASKETBALL.
BASKETBALL.
Okay, it was more like I attempted to shoot and 10/10 times I would mad fail HAHA and then I got it in ONCE.. Woo, mire me, guys. :P *cough* Anyway, the guys did this thing where all of them kind of stood around and tried to shoot from half court - is it half court? #basketballtermnoob - and whoever made it in (usually Willow, or Huangman - but Willow was so good!! Can't believe he wasn't sweating in his fucking JUMPER. ==" I was wearing stockings, my school shirt and skirt and I was sweating. So attractive, ne?? Also, twice he got it in when I jinxed him.. Wtfock. |: And then I was joking that every game he had he should just invite me and I'd jinx him every time he was about to shoot hahah) wow massive tangent. WHENEVER SOMEONE MADE IT INTO THE BASKET THEN EVERY OTHER GUY HAD TO GO AND DO LIKE, 10 PUSH UPS OR WHATEVER XD. So I grabbed the ball (knowing full well that I was going to fail rather hard) and announced that if I got it in, everyone had to do pushups, and if I failed, then I would do push ups..
..So yeah, Wangays told me later that he was mirin my pushups HAHAHA! WANGAYS ♥
As you can tell, my high hasn't fully receded yet (although my stomach is craving so much food that it's beginning to hurt); I'm
frothing
on life. (Wow, just reread this post and realised I already said that in the first goddamn line. Whatever, #repetition #literarytechniques #whatyear12doestoyou) This AMAZING weather has affected me too - I've always been sensitive to the weather! I now must complete my yearbook questions. I know what my nickname will be ;)
UNTIL NEXT TIME, LOVERS! LOVE, YUNNERZ
♥
P.S. Geez, I really have to dye my hair. The whole top half of my head is black and the rest is brown @_@ When I put it up in a bun or a ponytail it looks like I have fake hair cause my head is black and the rest is so much lighter!
Labels: BEST I EVER HAD., macbook, mydae, photos, school, smile, yay, Year 12 2011