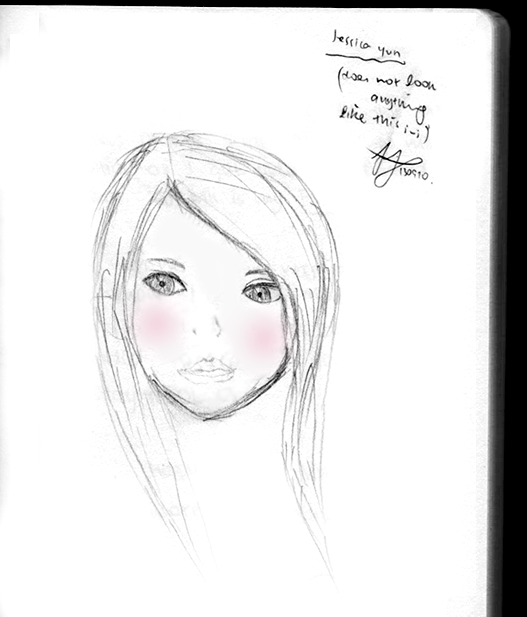 LOL, yes, this was what I was doing instead of studying last night. It took me three hours.
LOL jk, this was literally a five second drawing of "me" ............. "
me
" (note the air quotes.) in the mirror. As you can see, I look NOTHING like that T__T". She, for one thing, is white (lulz) and she - she just doesn't look anything like me LOL. It's actually a very generic looking face, aii. And don't get all OMG BETCH I SEEN BETTUH. Cause I KNOW you seen bettuh, I don't draw on a regular basis or anything if that's what you're thinking LOL! If you want drawing on a regular basis you should go talk to my friend Belle :|. This is just me fucking around =)
Anyway yeah. My bio marks are disintegrating by the second, yo.