Music:
Angels Cry by Ne*Yo & Mariah Carey is stuck in my head atm
Day 7 — A picture of somewhere you've been to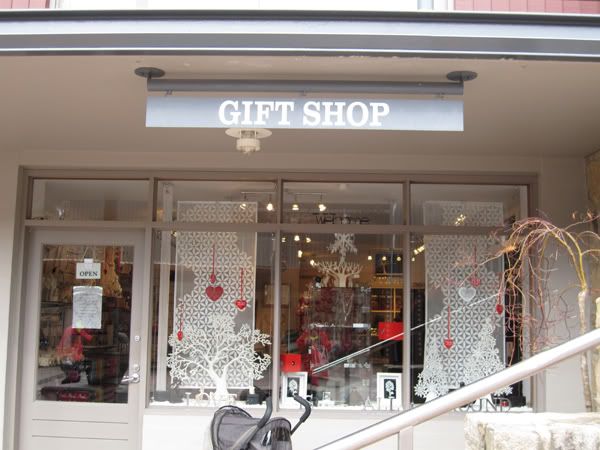 The really fucking expensive giftshop at Year 10 Snow Trip with the girls (and the rest of my grade [but they are not as important]) ♥.
Wow this was before I knew how to tint the colours in photographs on photoshop & shiet.. THIS IS THE RAW PHOTO GUYS. HAHAHA
Happy memories, the whole, what, 4 days - going Dr. Du Math tut that day, heading out to Dinner with the 'old dinner crew', going home & getting ready, heading back to school at midnight and having the best.time.ever just fucking around there and taking photos, the bus ride there; rowdy and noisy at first but then half an hour later quietened down to iPods and heads on pillows, getting there, getting fucking frostbite the moment we got off the bus - the entire experience not even from head to toe but from the cells of the tips of dead hair on that head to the toenails that need to be cut from this proverbial person I'm talking about. I know that this no longer makes sense anymore, and you would have lost me ages and ages and ages ago, but fuck. FUCK. That camp was just amazing. I treasure every stack and fall and sweat and weariness and generic oily sunscreen I had to apply because it was like God let me taste 3 days of Heaven.
Best best best best best. ♥
And look! Haha you can see Sandy's reflection (??) or something on the shop door. 8)
Labels: 30daychallenge, memories, omfg, rant, yay